I haven't had an oven for nearly six months. I know. Bizarre, right?
So I've been reninventing the No Bake Slice in all sorts of incarnations. It's a new favourite here, and with Summer upon us, it's a no brainer in terms of prep. Who wants to heat up the kitchen if you don't need to?
Google No Bake Slice and hundreds of recipes come up, but really, inventing your own is much more fun.
For us, any no bake slice starts with two packets of bought gluten free biscuits, usually the Gingernuts in the green packet or the Coles Anzac ones.
I crush them in a teatowel, using a meat mallet as the food processor doesn't cope with them for some reason.
I make up a batch of microwave condensed milk (1 cup dry milk powder, 1/2 cup water and 3/4 cup sugar mixed and microwaved to emulsify....really easy) and use about 3/4 cup of that, and 100gms melted butter to bind the crumbs, add half a cup of coconut, and divide the mixture in half. I press that into the base of two of those rectangular Foil BBQ trays, and chill for an hour.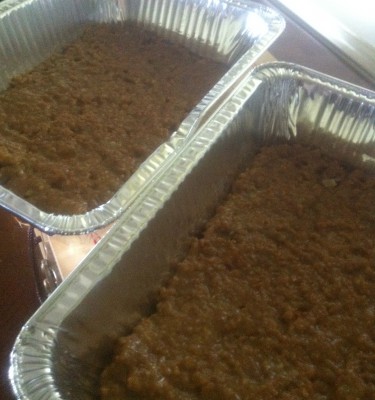 Then while they're chilling, I decide what the toppings will be. Sometimes it's just flavoured icing...citrus, chocolate, caramel, strawberry, whatever.
Yesterday I reserved a handful of the dry crumbs, and mixed them with a tablespoon of melted butter. I then made a lemon buttercream frosting, and mixed the crumbs into it, and iced one slice with that. Very yum.
The other, I mixed 3/4 cup smooth peanut butter, with 1/2 cup brown sugar and 2 tablespoons of butter by melting the butter first on the stovetop, then mixing in the peanut butter and sugar whilst it was still warm. I poured that on top of the other slice base. Very, very yum. You could add salt flakes to that one and it would be very grown up naughty. You can also ice it with chocolate icing or drizzle chocolate sauce over it.
We serve these in tiny squares, almost like a piece of fudge as they are so rich.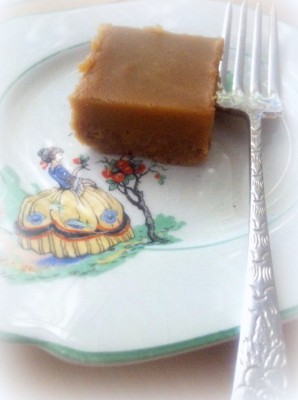 Stay tuned. I'll have more variations soon :)