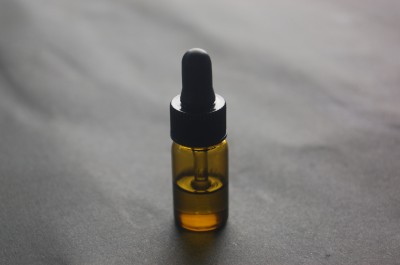 My recipe for facial serum uses just four ingredients, and that teeny weeny bottle of it, lasts me nearly two weeks.
You need:
Macadamia Oil (from Ye Olde Shoppe here at Simple Savings)
Hemp Seed Oil (available from Health Food Shops or online)
Vitamin E Oil or Vitamin E capsules x 2
Essential Oil of your choice for scent
Tiny repurposed eye dropper bottle or buy them online for under $1.
http://www.ebay.com.au/itm/20-x-3ml-Amber-Eye-Dropper-Glass-Bottle-Essential-Oil-Aromatherapy-Pipette-Bag-/261164063501?_trksid=p3284.m263&_trkparms=algo%3DSI%26its%3DI%26itu%3DUCI%26otn%3D21%26pmod%3D251227013550%26ps%3D54
Carefully, using the eye dropper, fill with one third Macadamia Oil, one third Hemp Seed Oil, 6 drops Vitamin E oil or the contents of 2 Vitamin E capsules, and 10 drops rose essential oil in a jojoba oil base or other essential oil of your choice. Some essential oils are puported to have medicinal or healing effects so you might like to research and use one appopriate for your skin type or concerns.
Roll the sealed bottle around in your hands for about two minutes to combine them well. Store in a cool dark place and use 4-6 drops each night, warmed in the palm of your hand, to massage upward on your face and neck. This amount lasts me two weeks, so I calculate that I have several years of supply in my purchaed ingredients for an outlay of just $74. You could start off with just the Macadamia and Vitamin E oil and add the other ingredients as you can afford them too.
The combination of the Macadamia Oil, the Hemp Seed Oil, the Vitamin E and the scented essential oil is utterly divine to use, and works wonders on the skin. It's rich texture, belies it's ability to be absorbed quickly, and it's gentle enough to use on the under eye area, the face, the neck and chest. Fantastic for sun damaged skin.
I recently purchased a rather expensive one from the Mukti range, which only lasted two months and had almost identical ingredients. I loved it, but at $55 for an 8 week supply, I wasn't biting!
This is just as beautiful, costs mere cents, and frankly, has had a more dramatic effect on my skin.
Try it...you'll love it :)