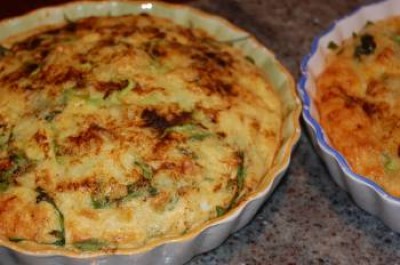 Souffle` Omelette Pizzas
We often eat dinner by candlelight.
In fact, in this household, the earlier the sun sets, the better, as we adore our candles. Winter and Summer alike, around the 6pm mark, tealight candles come out, housed in recycled jars and lanterns of all sorts.
My 12 year old daughter and I make a little routine of getting them out, lighting them and placing them around the living area. Television is turned off, cups of tea are made (or the occasional glass of wine for the man of the house and me!), and we enjoy a half hour of chat before dinner preparations take over.
This time is so important to us as a family. It gives our 12 year old an insight into the grown up world of bill paying and running a business or having a job, she gets to tell us what's happened in her day. In connecting as a family, we all let go of the aggravations of the outside world. Even when we had a houseful of boys, we made a event of dinner.
We don't always eat dinner by candlelight as well, but the addition of candles can certainly turn a very mundane meal into a bit of an event. It also encourages Miss Twelve to appreciate setting the table and having a jug of water on the table along with nice glasses, rather than the free for all we enjoy on busier evenings. The placemats come out, along with serviettes..linen if you please..and I teach her how to place the cutlery, glasses and serving plates the way restaurants do.
This costs nothing to do, yet is such an important lesson in life. I've had many very ordinary meals, served beautifully, and some expensive meals served without much thought, and I know which ones I enjoyed the most. A little extra care and attention, and a bit of flickering candlelight turns "Mac 'n' Cheese" into "Elbow Pasta served with a Creamy Piquant Cheese Sauce"!
Tonight we're having Green Vege and Pepperoni grilled omelettes. These are our replacement for pizza, now that Miss Twelve has been diagnosed with a Gluten sensitivity, and they do us just fine.
Served by candlelight, with a bit of Michael Buble` in the background, we'll enjoy our Parmesan Souffle` of Free Range Eggs with Zesty Barbecue Sauce, Spicy Italian Sausage and Garden Greens, garnished with Herbs and Spices'. That's Pepperoni Pizza Souffle` Omelettes to the rest of the world...he-he!
Restaurant Style Souffle` Pizza Omelette
Serves 4
Equipment Required:
Non stick frypan with a suitable lid to cover
Large mixing bowl
Small bowl
Fork
Electric beaters or balloon whisk
Large metal spoon
Egg slice
Serving plates
Ingredients required:
4 large eggs (splurge on free range organic ones for this dish, if your budget allows...it's worth it)
Cooking spray
1/4-1/2 thinly sliced pepperoni
1/2-1 cup finely diced green veges
1 cup grated cheese
Method:
Separate your eggs carefully, as any yolk left in the whites will prevent them from whipping successfully.
Plop your yolks into the small bowl, after letting the whites dribble into your large bowl. Set the yolks aside for now.
Using your electric beater, or your balloon whisk if you're a real whizz, whip your egg whites until they are light and fluffy. A pinch of cream of tartar will help them hold their form.
Add a pinch of each of your herbs. Fresh ones are nicer if you have them, but dried ones are fine too. Frankly, braving the elements for a wee bit of basil, leaves me cold...literally, but if gourmet is your desire, so be it.
Mix your yolks with your fork, and dribble them into the whites.
Using your large metal spoon, very, very carefully fold the herbs and yolks through the fluffy whites. You want to maintain the air in your whipped whites to give the best possible result. We don't want Pizza Leather!
Heat your non stick pan over a medium high heat, and spray it liberally with your cooking spray.
Take your bowl of mixed whites, yolks and herbs over to your heated pan, and gently allow the mixture to slide from your bowl, into your pan. Spread it carefully and lightly so you have an even distribution.
Allow it to gently cook away for about 2 minutes, until it forms a firm base. Sprinkle your omelette with your cheese and pop the lid on the pan for another minute or so, and while that's happening, turn your grill onto 'high'.
Lift your lid from the frypan, and sprinkle your other toppings evenly over your omelette. Add a little more grated cheese if you like...the cheesier the better here. That goes for the humour as well. We're an easily amused bunch.
Slide the lot, omelette intact in your pan, under your grill and let it bubble away to lusciousness.
If you have a little more time on your hands, you can also tip this all in to a quiche dish and bake it in the oven, adding your toppings once the surface has firmed a little. This is my preferred method if I'm savvy enough to have got this going a little earlier.
Slice it up just like regular pizza and enjoy!