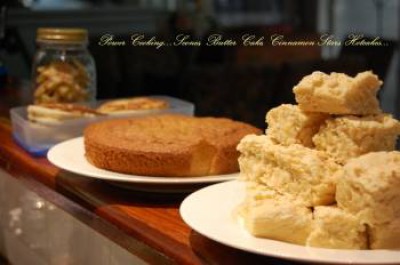 I have just had a pantry cleanout and stocktake.
I have four bags of flour and a huge jar of milk powder.
I've also just been given four dozen eggs.
So it got me thinking. How many meals could I make using just those three ingredients as the base?
1. White sauce to which I could add any odds and ends of things, sliced boiled eggs or vegetables to, to make a mornay. A mornay could be served as a meal in a ramekin, as a filling in crepes, as a topping for pasta or rice, or thickened to make croquettes.
2. Gnocchi. Fresh gnocchi is far superior to those little lead lumps you buy at the supermarket, and only needs some butter and herbs or a simple tomato based sauce and parmesan cheese to make it gourmet.
3. Scones would be on the list for sure. They're so trendy these days, we're paying $4 for them in interesting flavours from gourmet bakeries.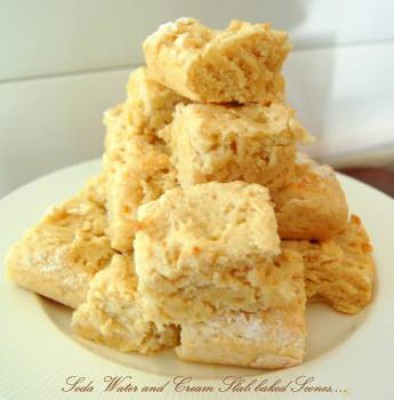 4. Crepes for certain too. To eat as a dessert with Nutella or Jam or Honey, as crepes stacked into a cake, as a meal with the mornay filling or other yummy stuff rolled in to them, and as a substitute for lasagna sheets in a traditional or open lasagna stacked with a slow simmered ragout.
5. Hot cakes. Egg free ones so we could save the eggs to make Impossible Pie.
6. Impossible Pie. An old favourite that makes a great lunch for school or work or a quick meal.
7. Old fashioned dumplings for soup, especially at this time of the year. Such a great comfort food and tummy filler.
8. Spaetzle which my Nanna used to make for me and which are sort of dumpling, sort of pasta-ish and delicious served with a warming casserole, or tossed with tiny chunks of diced bacon and thin ribbons of Kale, in a frypan as a complete meal.
9. One bowl butter cake. A simple cake that can be iced or decorated dozens of ways to vary the flavour.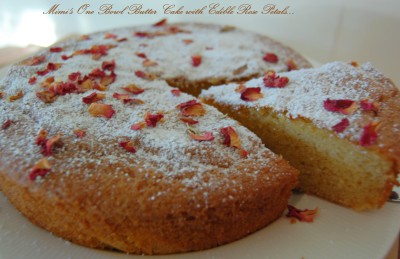 10. Rolled cookies. So easy. Three ingredients. Chill. Cut out and bake. Done.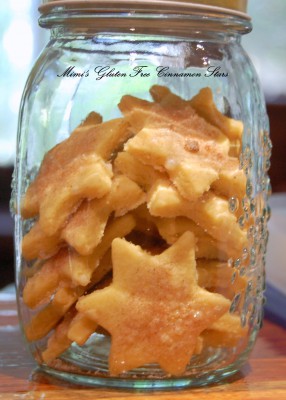 So two and half hours today saw me whipping up the delicacies you see above, and a few more.
My refrigerator stash now includes a jug of crepe batter to use for dinner tomorrow. We'll use some of the batch of microwave white sauce I made, to make a mornay with which to fill the crepes. I also have the gnocchi dough chilling for tonight. The gnocchi will go in to the Black Lentil and vegetable soup that I got simmering before I started baking.
So the schedule was:
1. Preheat the oven to 160C for the butter cake.
2. Make the cookie dough so it could chill.
Cookie dough recipe:
1 1/2 cups butter
1 cup icing sugar
3 cups plain flour
1 teaspoon vanilla essence
Then just mix the butter and icing sugar with a spoon. Add the flour and combine well. Tip on to a sheet of floured baking paper and fold the soft dough over gently four or five times to gather it together. Scoop in to a ball and chill for at least fifteen minutes while you do other things.
3. Make the Butter Cake.
Butter Cake recipe:
Preheat the oven to 160C if you haven't already done so.
To a medium bowl add:
1/2 cup butter
1 cup caster sugar
3 large eggs
1 1/2 cups plain flour
1/2 teaspoon baking powder
1/2 teaspoon bicarbonate of soda
1/2 cup milk
Mix well until combined.
Prepare a 20cm round cake tin by lining it with baking paper.
Pour into the cake tin and bake for about an hour. Test after 50 minutes for doneness. If it springs back in the middle when touched lightly, it's done.
Allow to cool, remove from the tin and transfer to a serving plate. Dust with icing sugar and edible rose petals or ice with a simple glace` (icing sugar and liquid) icing.
4. Make the white sauce.
White sauce recipe:
In a large microwave safe jug, melt two dessertspoons of butter or margarine. Add two heaped dessertspoons of plain flour and mix well. In a separate microwave safe jug, heat 2 cups of milk (powdered or fresh) for two minutes or until steaming but not boiling. Add the hot milk to the flour and butter roux, and whisk until smooth. Microwave on HIGH for three minutes, whisking at 60 second intervals. Season to taste, cool, and store in a sealed container in the refrigerator.
5. Make the crepe batter:
Crepe recipe:
3/4 cup plain flour
1/4 teaspoon salt
3 eggs
1/4 cup vegetable oil or melted butter
1 cup water
Whisk all ingredients until smooth. Store in the refrigerator until ready for use. This needs at least 30 minutes resting time to improve the texture of the crepes. Overnight is even better.
Put a knob of butter in a square of paper towel, and heat a non stick frypan. Rub the wadded paper towel over the base of the pan to grease it very lightly. Flick a few drops of water on the pan, and if they sizzle, it's ready for crepe making.
Pour about three tablespoons of batter in to the pan, and working quickly, swirl the pan to cover the base. Cook until the crepe dries out on top and the edges start to lift. Cook for thirty seconds on the flip side and slide on to a platter to cool.
Continue with the rest of the batter.
Fill these with the white sauce to which you've added ham and cheese, leftover chicken and vegetables, tinned salmon or tuna, corn kernels and shallots or anything else you have on hand. Fold them over, sprinkle with cheese and bake in a moderate oven until bubbling and hot. Yum.
6. Make the Hotcakes.
Recipe in this newsletter..
http://www.simplesavings.com.au/newsletter/2013/2/
Rest the batter while you prepare the gnocchi dough.
7. Make the gnocchi dough.
Gnocchi recipe:
250gms ricotta cheese
1 - 1 1/2 cups flour
2 eggs
Cracked pepper
Combine all ingredients in a bowl, adding a little extra flour if necessary, to create a soft dough.
Tip the dough onto a well floured bench and fold over gently four to six times to incorporate the additional flour. It should be very soft and pliable, not elastic and smooth like bread dough. Gather into a ball, and enclose in cling wrap. Refrigerate for at least 30 minutes.
When you're ready to cook the gnocchi, dust the bench with flour, and remove the dough from the cling wrap. Form it into a sausage shape and cut into short lengths. Press a fork into the surface of the gnocchi to make grooves to catch the sauce you serve it with.
Bring a pot of water to the boil, and drop the gnocchi in. Once they float to the surface they are done. Toss them with butter and pan fried sage, a simple tomato sauce and parmesan or olive oil, garlic and chilli.
8. Make the soup (this was for our dinner tonight).
1 cup lentils
1 tablespoon dried onion flakes or 1 onion, peeled and diced
1 tablespoon Cumin
1 teaspoon ground Coriander
Pinch dried chilli seeds
1/2 teaspoon dried garlic granules or one clove garlic, peeled and minced
1 cup tomato sauce
2 stalks celery, sliced thinly
1 large carrot, peeled and grated
2 chicken stock cubes
6 cups water
Pan fry the celery and onion in a little oil. Add the cumin and coriander and stir till fragrant. Add the other ingredients, and simmer for one hour. Drop the gnocchi or dumpling dough in to the steaming soup just before serving.
9. Make the Cinnamon Stars with the cookie dough that's been chilling in the refrigerator.
Cinnamon Stars recipe:
Halve the chilled cookie dough and keep half for another day. Roll the chilled dough out between sheets of baking paper. Use a cookie cutter in any shape to cut the dough into as many cookies as possible. I got 35 small stars from half the batch of dough.
Line a cookie tray with baking paper, and transfer the cookies to the tray. You may need to roll and cut the dough a second time, and use a second tray depending upon the size and shape of your cookies.
Sprinkle the cookies with cinnamon sugar or caster sugar.
Bake them at 180C for 15-18 minutes until firm to touch. These cookies do not need to be browned. They just need to be firm to touch. That way they'll be crisp and delicious. They're brilliant made with GF flour too.
Turn the oven up to 220C to bake the scones.
10. Make the scones. I do mine in a slab and cut them into squares. That way everyone gets a soft edge. We like the soft edges.
Scone recipe:
3 cups flour
6 teaspoons baking powder
1 tin reduced cream or 1 cup fresh cream
1 cup sparkling soda water
2 dessertspoons sugar
Prepare a large casserole dish to bake the scone slab in. Mine is 25cms square. Just give it a generous coating of cooking spray and set it aside.
Mix all ingredients in a bowl. Do not overmix. A light hand means light scones. Tip out on to a well floured bench and fold the dough half a dozen times, then ball it up and transfer it to the casserole dish.
Flatten it out gently, it doesn't need to be smooth. These are nice kind of rustic looking.
Bake them for about 20-25 minutes or until the middle of the surface is firm and it sounds hollow when tapped.
Remove from the oven, allow to cool slightly, then use a very sharp knife to cut the scones into 16 neat squares.
Serve immediately with jam and cream, or ice them with glace` icing and enjoy later. Freeze any uneaten scones.
11. Make the Hotcakes.
While the scones are baking, make the Hotcakes according to the recipe, using the batter you've made and rested. One batch of batter yields 6-8 fluffy hotcakes.
Well, that was my 2 1/2 hours done. I didn't get to the Impossible Pie, the Spaetzle or the Dumplings for the soup, but I still managed to fill the fridge and freezer with enough goodies for the weekend and week ahead for mere cents per serve and a little bit of effort.
The more you tackle the idea of power cooking, the easier and more rewarding it gets.
Give it a try :)