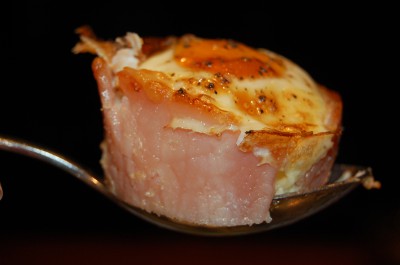 There's always something going on in our neighbourhood.
Ours is one of those...ahem...up and coming suburbs. For us that means most of the houses haven't seen a lick of paint in a couple of decades. For the incoming, it means Renovation City.
That means a constant stream of concrete mixers, pool digging equipment, blokes in utes, noise and hustle and bustle.
Now, we could sit around and moan about the way this hustle and bustle impinges upon our living space, but instead, I figure we'll be renovating ourselves in a few years, so let's hustle up some friends-in-the-industry instead!
Muffin Pans are the ideal size and shape for blokey blokes to manhandle food into their mouths whilst still driving diggy-things and shovelling stuff. I have both the usual metal ones and silicone ones. For ease of use, the silicone ones win hands down. I got mine at the thrift shop for just $2 each.
I've made the following things successfully and made quite a few friends-in-the-industry by delivering them to blokes on site in our neighbourhood. Smiles and pleasantries are exchanged and we're accumulating a great network of contacts for our own future renovation at the same time.
Macaroni Cheese
Meatloaf
Risotto Cakes
Quiche
Nachos in Mountain Bread Cups
Bacon and Egg Rounds
Impossible Lasagna
Impossible Smoked Salmon Pies
...and of course, muffins!
These simple Bacon and Egg Rounds are so quick and easy, and are absolutely wolfed down by the fellas.
Bacon and Egg Rounds
You need:
2 six hole muffin pans
Spray oil
1 dozen eggs
6 rashers of bacon, trimmed into neat lengths, long enough to line the edge of the muffin holes (one rasher should do two holes)
Cracked pepper
Then just:
Preheat the oven to 180C.
Spray the muffin holes lightly with spray oil.
Line the walls of the muffin pan holes with the bacon to form an outer edge to your Rounds.
Crack an egg into each hole.
Garnish with cracked pepper.
Bake for 15-20 minutes or until the yolk and white are firm.
Allow to cool in the pan, and pack into a takeaway container for easy delivery to the busy blokes in your neighbourhood.
A nice accompaniment to this is my Apple Tray Bake, found here...
http://www.simplesavings.com.au/fora/3059630/#3060785
The fellas might be surprised when you show up, but they'll appreciate a home cooked lunch!
The staff at your local Fire Station, Police Station and Ambulance Station are a great choice for a Random Act of Kindness too.
Go on, don't be shy. They deserve it!