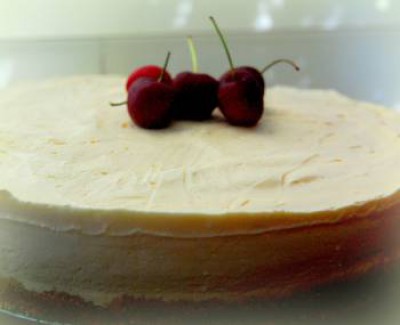 Before Vodka Cruisers, there were fruity cocktails.
Before fruity cocktails, there were decadent creamy cocktails.
And the first creamy cocktail I ever had, was a Golden Dream.
A lush mixture of Vanilla Galliano, Cointreau and Cream, dusted with nutmeg, it was more of a dessert than a drink!
This cheesecake takes me back to those days of creamy cocktails and all night dancing, and is a truly beautiful dessert for Christmas or any special occasion.
It's a little expensive, but once you have the liqueur, you can make a dozen of these. If you don't want the alcohol, simply replace it with orange juice for the Cointreau, and vanilla essence...about 1 teaspoon.
Very special indeed :)
You'll need:
500gms cream cheese
1/4 cup caster sugar
500mls thickened cream
1 packet orange jelly crystals
1/2 cup Vanilla (Yellow) Galliano
1/4 cup Cointreau
1 packet plain biscuits
150gms unsalted butter
Springform cake tin
Then just:
Make up the orange jelly using 250mls of water, and put in to the fridge to make slushy, but not set, usually about two hours. Don't start the rest of the cheesecake filling until it's thick.
Make the crumb crust, by crushing the biscuits. We just do this by wrapping them in a clean teatowel, and bashing them for a few minutes with the meat mallet! But by all means use a food processor if you have one. Transfer them to a large bowl.
Melt the butter and mix it with the biscuit crumbs. Press them into the base of the springform pan, compacting them firmly with your hand or the bottom of a glass, and refrigerate it to firm it up.
Put the cream in one large bowl and the cream cheese and sugar in the other.
Beat the cream until firm peaks form and refrigerate it until you've finished with the cheese mixture.
Beat the cheese and sugar together until it's light and fluffy looking. About 3 minutes is right.
Add the thickened jelly and beat until smooth.
Add the Galliano and Cointreau and combine well.
Add the cream and combine well.
Pour the filling into the springform pan, and allow to chill and set overnight at least.
Garnish with cherries or toffee shards.
Cover with cling wrap, adhered gently to the surface to store. This will keep for up to a week, refrigerated.
Merry Christmas~!