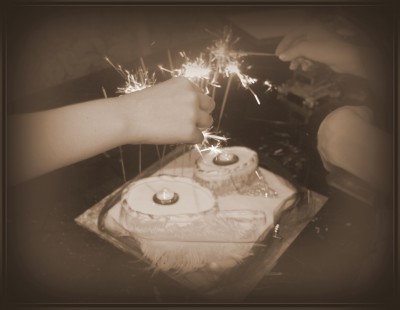 I made this cake representing a Victoriana vanity set on Saturday, for my 15 year old daughters Downton Abbey Murder Mystery birthday party.
I'm not a professional cake decorator, as most of you know, and I'm still learning, so my cake is far from perfect.
But the quote for a similar (yes, perfect) cake was $450-$650, and thankyou, but I'd rather put that money towards my holiday. And last time I looked, 15 year old girls didn't give a hoot about $450 cakes. Or $650 ones!
I made a simple slab cake in a Swiss Roll tin to form the base.
Two smaller round cakes were cut into one large oval for the brush, and two smaller ones for the jewel box. I sandwiched the two smaller ones together with jam to make the jewel box taller.
These were covered in white fondant which I painted in edible pearl dust.
Trims were added, including a handle, rope-look edges, and some accents in edible gold paint. I finished it with tulle ribbons secured with a crystal buckle, a white ostrich plume, and a diamante` necklace (all real, I'm not good enough to make fondant necklaces and ostrich plumes!).
It's far from perfect, but DD loved it, as did her friends, and I saved a lot of money and gained some valuable experience in attempting it myself.
The thing is, we've all been brainwashed into thinking things have to be perfect to be valued. Well, jeez, if that were true, we as humans, would all be in trouble, wouldn't we.
I'll be posting more of my Imperfectly Insourced celebration cakes here this year. It's something I love doing, and something I'll get better at, I hope :)