We've been experimenting with campfire food.
Wrap in foil, toss in fire, heat and eat. No washing up, no stove or oven used. We save on energy, have an evening of family chit chat without the TV in the background...what could be simpler?
Here's an easy, scrummy dessert that's ready in under ten minutes.
Campfire Raspberry Meringue Apricot Parcels
For each serve you need:
3 tinned apricot halves or fresh ones if you happen to have them
1-2 teaspoons raspberry jam
1 small meringue, crumbled
1 sheet of foil
1 campfire, fireplace or hot oven
Then just: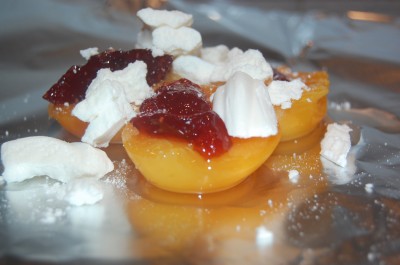 Lay the sheet of foil on the bench. Sit your apricot halves in a circle in the centre of the foil.
Spoon a little jam into the hollow of each one.
Crumble the meringue over the top.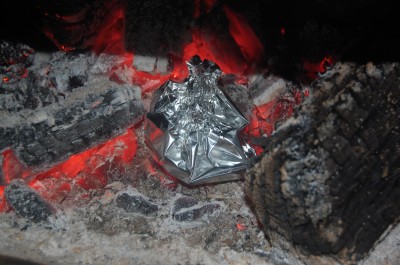 Bake or nestle in hot coals for 6-10 minutes.
Remove very carefully with tongs, and unwrap, being careful not to let the burst of fragrant steam burn your fingers.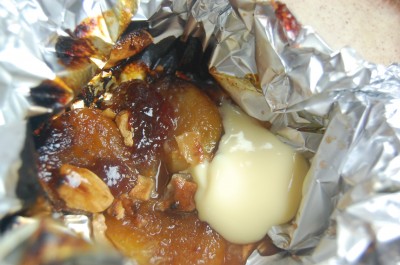 Leave in the foil and enjoy with a blob of custard or coconut cream.
Bliss!