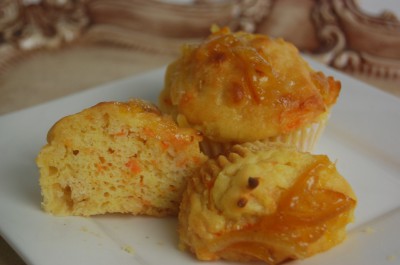 When I was a kid, the neighbours looked out for one another. Mrs McGrath would call out over the fence 'Anna, could you watch the kids while I pop up the road for a minute?'. My Mum, whose name was Anna, natch, would call out 'Yes, send them over'. In a flash, the four kids from next door would be in our back yard, having first negotiated the ramshackle fence between our homes, bruising for a game of tiggy or a lazy hour cracking macadamias under the house.
I don't see this any more, although maybe it's different where you live. So I plan to change that, at least in my corner of the world.
This month, I'm going to get to know my neighbours better. It's part of my volunteering for the month, and adds to my list of school canteen assistant, usher at community theatre, fundraiser for the dance school, and knitter for the homeless.
I'm going to bake little cakes and deliver them personally. I'll make marmalade and fresh bread and do the same with it. I'll offer to feed next doors' dog next time they go away, and welcome the new family across the road with a home made focaccia and some sundried tomato and almond pesto.
My first effort will be to deliver these delectable muffins, to the elderly couple who bought the little brick house across the road and up a bit, about a year ago. I hope they like them.
Carrot and Orange Muffins with Orange Marmalade glaze
Makes 10
1 large carrot, finely grated
1/3 cup honey
2 tablespoons oil or melted butter
1 cup orange juice
2 eggs
2 cups self raising flour
1 teaspoon baking powder
1 teaspoon ground Cinnamon
3/4 cup orange marmalade
Preheat the oven to 220C.
Line your muffin pans with papers or oil them lightly.
In a large bowl, combine the carrot, honey, oil or butter, orange juice and eggs. Sift the flour, baking powder and cinnamon over the surface of the batter, and combine lightly. There should still be ribbons of flour through the mix. Try not to over mix them.
Use a 1/4 cup measuring cup or an ice cream scoop to evenly distribute the batter into the pans.
Bake for 15-20 minutes or until they spring back when touched in the centre.
Allow to cool slightly.
Microwave your marmalade on HIGH for about 30 seconds to liquefy it slightly, and spoon about a teaspoonful or so of marmalade over the surface of each muffin. This gives a lovely glaze, and adds a little sweetness as the muffins themselves are not overly sweet.
These are sublime hot or cold, with a nice piping hot cuppa. Just the thing to earn a bit of neighbourly gratitude.