Well, I'm ashamed to say that Week 5 was a bit of a non-event. This is what happens every single year. I think I've got it all under control, and then Term 4 of school and DD's dancing hits, and it all goes pear shaped!
Not this year!
Week 6 and I'm on a mission.
I've just completed 8 bottles of Limoncello. I've decoupaged the labels onto the bottles and they look pretty darn cute, if I do say so myself...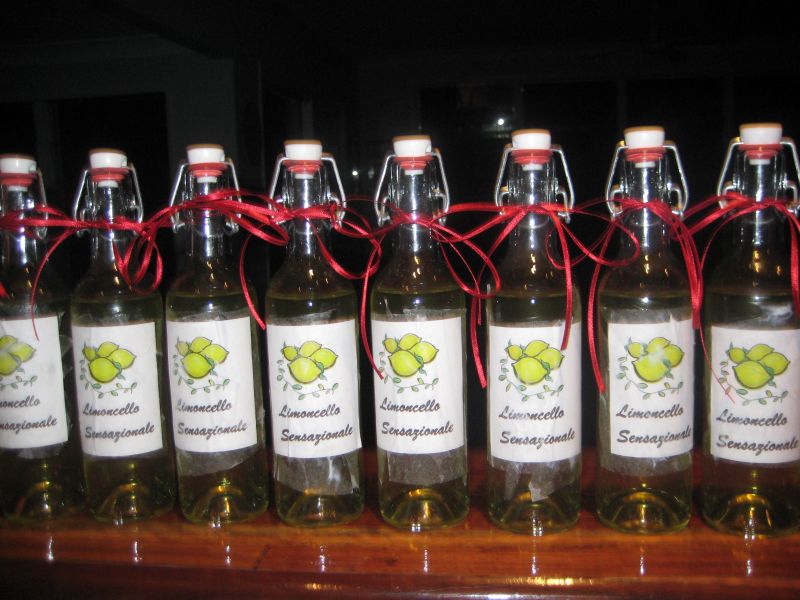 I used the same method I use for the Candle Jar, and glued white tissue paper over the label, so that when it dries, it will look kind of cloudy and rustic, and also be protected from condensation, as the Limoncello will be kept in the freezer.
I've got another batch on the go, and I think everyone will be suitably impressed.
PS...tastes a bit of alright too!
:)