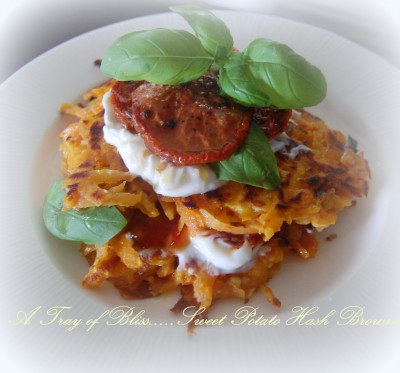 We're now moving into the slow time of the year for our seasonal business, so I'm scouring the fruit market for bargains to turn into yummy meals. I'm adding to my pantry stores, so that we've got a bit of a stash of loo paper, toiletries and dog food. We're trying to follow the Michelle Bridges plan too, so this is an additional challenge! We've also saved long and hard to go on a cruise later in the year, so making sure we have spending money, and a well stocked pantry and freezer to return home to, is a priority.
This week I found a whole range of 'ugly produce' at my local fruit market, which was all priced at just 99c a kilo, or thereabouts. I snapped up 4 kilos of roma tomatoes, 3 kilos of plums, a kilo of limes, 2 kilos of beans, 4 kilos of sweet potato, and some beetroot.
Then I spent one entire morning, peeling and preparing it all, to make it easy and accessible. This is a really key thing with cheap fruit and veg, and also with less expensive cuts of meat. It keeps better, looks more appetising, and with correct storage, will last as long as the 'perfect' stuff that's twice, three or four times the price. Also if it's all ready to go, then simple delicious meals or snacks are as available, tasty and fast as the more traditional, and far less healthy snack foods or fast foods. So there's another saving on not having to include those things in the grocery budget.
First up was roasting the roma tomatoes. I lined three baking trays with baking paper, sliced the tomatoes lengthwise, getting four or five slices from each one, and lined them up closely on the trays. A sprinkle of balsamic and a grind of pepper and into the oven they all went, for around an hour to an hour and a quarter, at 160C fan forced for the first 45 minutes, then at 190C fan forced for the last fifteen to thirty minutes. This ensures that the tomatoes dry slightly, then caramelise, without shrivelling up to nothing.
Keep an eye on them for the last thirty minutes though, so they don't burn black.
As they're done, you remove the trays from the oven, and use tongs to pick them up and transfer them to a sealable container to refrigerate.
I did this three times...yes...nine trays of roasted tomatoes...but they do shrink down so it's not as hard to store them as you might imagine. I just put mine in a shallow rectangular container with a lid, and into the fridge they went.
So far, we've eaten them as:
Snacks
Corn thins with smooth ricotta and roasted tomatoes
As a topping on toast
On plain rice crackers instead of cheese
Lunches
With gluten free macaroni and a little parmesan and some fresh basil
Tossed through a rocket and spinach salad
Chopped and baked with an egg and some seasoning into ricotta to make a loaf to slice and have on toast, over a salad, or on crackers
Dinners
On turkey mince burgers..really yummy
On top of fish fillets which I then wrapped in foil and baked...delish
As a stuffing for chicken breast fillets with a little cubed feta...just cut a pocket in the chicken breast and push the filling in, then bake
Stirred through risotto
Sandwiched in between sweet potato hash browns with a bit of ricotta and baby spinach leaves
So four dollars worth of tomatoes and a bit of effort has formed the basis of three snack ideas, three lunches and five dinners for us this week. There's three lonely slices left now, and I'm hoarding them for my breakfast tomorrow :)
They were so yummy, that I'm hoping I can score a similar bargain this week.
The plums were eaten as is, chopped into home made yoghurt for breakfasts, poached to have as a healthy dessert or snack, and some frozen for later.
I zested and squeezed a couple of the limes for meals on the menu for the week, and candied the rest, adding the candied limes to trail mix for DD and DH.
The beans were a little tedious, but I topped and tailed them all, discarding a very few, put them into snap lock bags, and put them in the crisper to blanch as healthy snacks, additions to salads, or sides for meals.
I peeled all of the sweet potatoes, diced some and froze them, cut some into lengths and roasted them for a roasted vege bake, and grated some to make the sweet potato hash browns.
The beets I just baked whole in foil, then peeled and quartered and we eat them like fruit. Yummy.
What bargains have you found and how have you made them stretch into a meal or several meals?