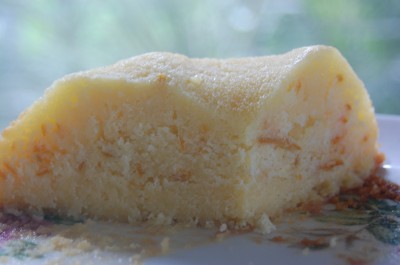 There is nothing like a home baked cake, straight from the oven, redolent of fruits or spices or loveliness of other kinds, to make the heart swell and feel rich.
I used to adore helping my Nanna cream the butter and sugar, adding the eggs, relishing the different textures in the batter, before sifting in the flour to make what I knew was going to be a mouth watering afternoon tea.
This moist and fragrant Orange Cake is my Nannas recipe...enjoy!
250gm butter, softened
1 cup sugar
Grated rind of 2 oranges
4 eggs
2 cups Self Raising Flour (gluten free is fine)
1/2 cup dessicated coconut
1/2 cup orange juice
Preheat the oven to 180C. Grease a ring tin or loaf tin or muffin pans generously and dust with flour. Line with baking paper if you prefer. I like to use a fancy, fluted ring tin, as that's what Nanna used to use. She had a special name for hers, but I forget what it was!
Cream the butter and sugar until pale and fluffy. Add the orange rind and mix well. Add the eggs, one at a time, beating well after each addition.Sift in the flour and combine lightly. Add the coconut and the orange juice and stir, then tip into your prepared tin.
Bake for 30-45 minutes depending upon the tin you're using, testing with a skewer for done-ness. When the cake/s spring back when lightly touched, and a skewer inserted into the very middle, comes out clean, they're done.
Stand the cake for a few minutes before turning out of the tin.
Dust liberally with icing sugar if desired, and serve with a steaming cup of fragrant tea.
Enjoy!