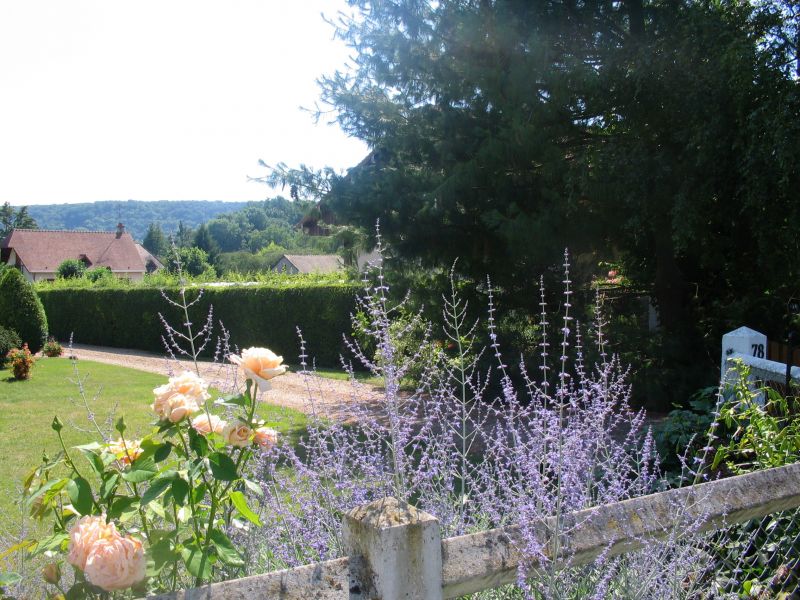 I'm going to treat myself to something exquisite each and every day. Note that I'm not saying 'expensive' or even 'bought'. I'm thinking more of what I have here, around me, that might put a smile on my face.
Some days that might be just popping a beautiful photo on my desktop or phone screen.
Other days, maybe a special foodie treat or some reminiscing over holiday photos.
And even...decluttering and rearranging favourite knick knacks.
Would you like to join me?
Todays photo is taken by me, at Monets' Garden in Giverny in 2008.
Glorious oversized French roses in a delicate peach shade, jostle with pretty pastel lilac coloured shrubbery and a shabby chic fence.
Further afield is one of the many houses in gorgeous Giverny. I never realised until I was there, that people actually live in Giverny and that Monets' house is simply a tourist attraction in the village!
Do you have an exquisite photo, verse, quote or experience to share?