This is a tradition born from the inadequateness of coffee vessel volume at most holiday accommodation....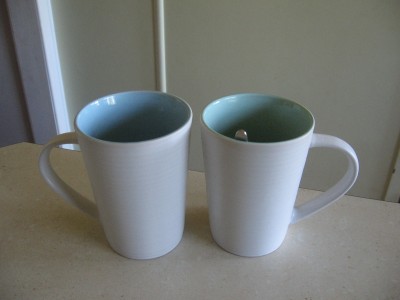 Below are examples from previous years..... For some reason only 1 survives to live longer than 6 months so that is why we purchased 2 different colours.... Bets have been placed as to which shall survive....
I wagered a weekend of Thai meals & a carton of Becks on the blue........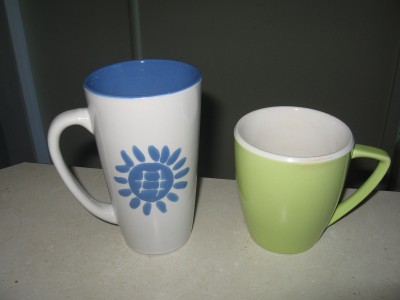 Have a great one all.....
: )