Decided to pick the 2 Big Zucchinis today....
1 is to be stuffed with a Mushroom & bacon mixture, the other large one is a gift for a work mate of B's..... The rest are going to be used to make my Cunky, all pourpose tomato sauce... The last of the Honey Pod Pea's & Cabbage will make up part of our Salad tomorrow night...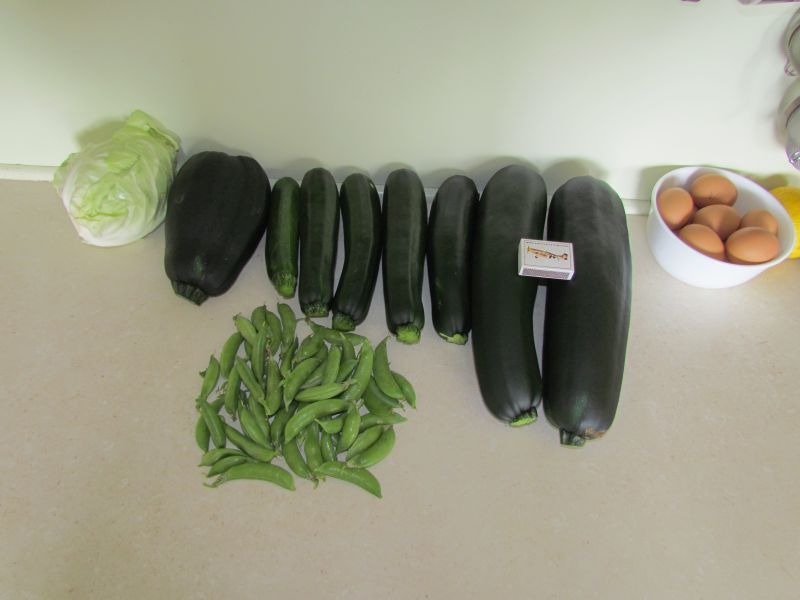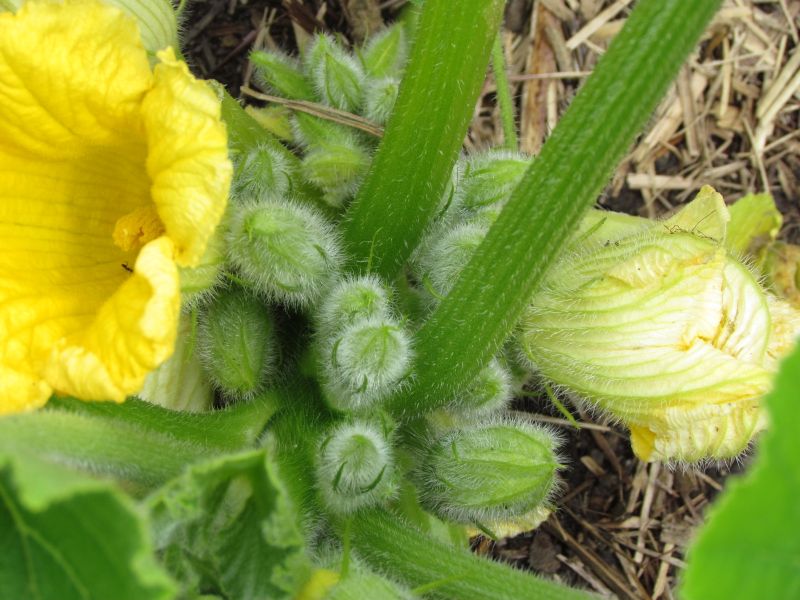 The Golden Nuggets are flowering like mad but unfortunately, no Female flowers.... Hopefully we will get a couple as B has a few stuffed Pumpkin recipes she would like to try out...
More garden updates at
http://bitsouttheback.blogspot.com/
Have a great one all....
: )