We picked a lettuce on Sunday night to make way for a Zucchini plant & placed it in a cup of water on the bench for Mondays dinner.... Only half of was used so it has been sitting there quite happily making the bench look pretty while it patiently waits to be consumed.... In fact, I think it may have grown....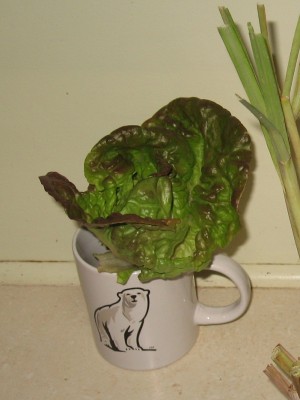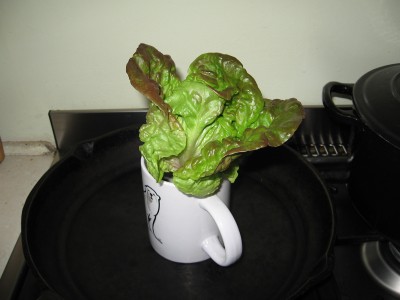 Shall defiantly be doing this again when picking leafy greens for dinner as they never hold up real well in the fridge & due to being lazy, I don't have to walk all the way down the back for a few leaves if it so takes my fancy to have a Lettuce Sandwich today !!!
Have a great one all...
:)