Morning....
These are some Van's we picked up cheap from Catch of the day a while back..... B decided to add some colour to hers.... The fabric pens cost a bit but thats all good as the kids get to decorate some old T shirts for fun as well....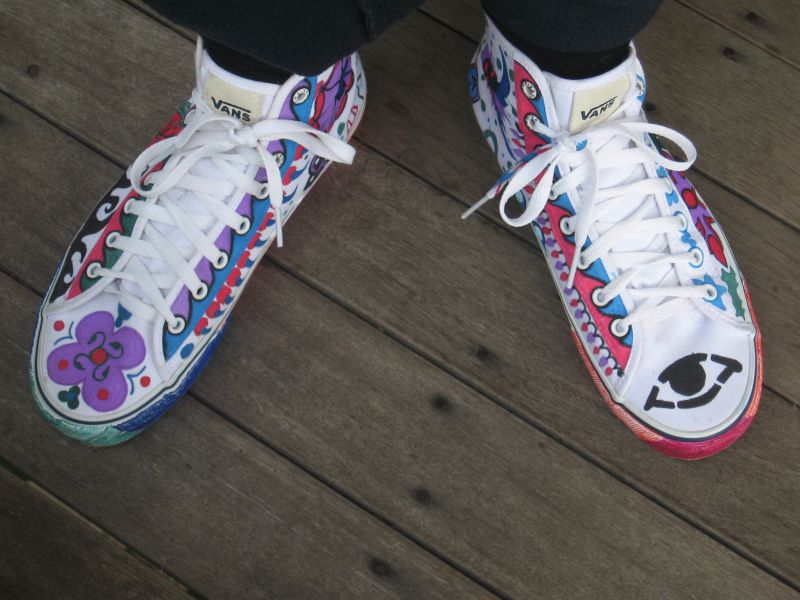 Very happy shoes me thinks..
Mine are yet to get the treatment as they still in the box until my All Stars fall to pieces.....
Have a great one all....
: )