Thought I would just do an update on a few projects I have been working on that have come from threads started on SS...
Fish Barrel...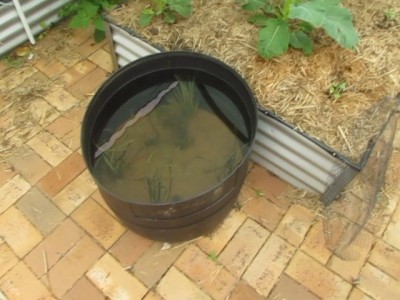 Last week we installed a Barrel Pond that has 10 native Pacific Blue eyes in it to help control Mozzie wrigglers... The main reason for the pond is for it to attract frogs & beneficial insects into the patch with the added bonus of being able to watch the fish... I started a thread, http://www.simplesavings.com.au/forum/thread/100464/?post=2230803#top , asking for any pointers or tips on Aquaponics as we shall be setting up a small Aquaponic garden system with Red Claw Yabbies in Spring... I have also posted a short clip showing the Barrel pond on our You Tube Channel... http://www.youtube.com/watch?v=Zyfbk9pSrNA
My apologies for rabbiting on about the grubs munching on the Cauliflowers...
Living Strawberry Grow wall...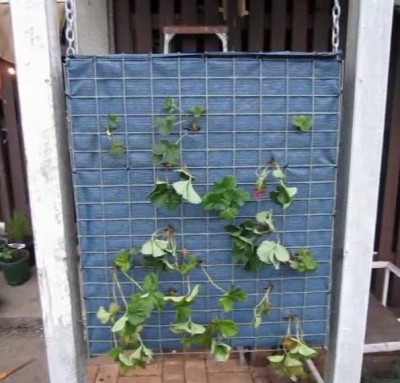 The other project that we have just finished comes from Aarons "Gro-wall vegie gardens, does anyone have one?" thread... http://www.simplesavings.com.au/forum/thread/99831/?post=2233951#top
I stumbled upon this great thread the day before we received 8 new Strawberry runners from Green Harvest... As we had nowhere to put them this seemed like a great idea so over the weekend we made up a box... http://bitsouttheback.blogspot.com/2011/04/living-strawberry-wall.html
Have been a tad flat out lately... Would like to post more blogs here but with organising lessons for the girls & life in general I am finding it hard steal a few moments to do so...
Have a great one all...
: )