Well, last Saturday I knocked over the starter while reaching to turn off a light.. On Sunday night I started up another... **facepalm**
After it was started we fed it every morning until Thursday then let it sit until Friday night..
After a full day in the yard & making a couple of cheese cakes I decided it was time (9:50pm) to start the Sourdough loaf so it would be ready for the morning..
I am following a recipe I found on Food four thought blog with only a few small changes... This is the recipe as I have made it & slightly different to the original..
Sourdough Bread...
200g white flour
400g rye flour
1 tsp Himalayan salt
170g Sourdough starter
320g warm filtered water.. Just leave water out overnight to let the chlorine dissipate..
Place flour & salt into large bowl & mix..
Make a well in centre of the flour then add the starter then the water & mix the 2 together in the well to "loosen" the starter..
Stir the mixed starter into the flour until most of the flour is incorporated.. I used my hands to kneed the remaining flour into a ball..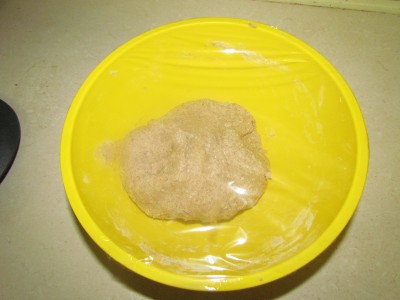 Cover and set aside for 20 minutes to allow the water to be absorbed into the dough..
Knead the bread for 15 min.. I kneaded in the Thermomix for 3 min..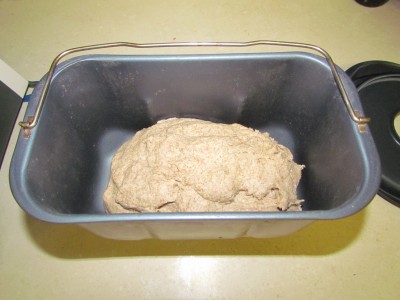 Place the dough into into the loaf tin it will be baked in & set aside for 9 hours in a warm area or until it doubles in size.. I used the Bread machine pan without the paddles as we have no loaf tins..(Will take longer than conventional breads)..
Preheat oven to 210°C & baked for 25minutes. Remove from oven, remove baking paper and cool on wire rack. To test if cooked, tap the bottom of the loaf, this should sound hollow.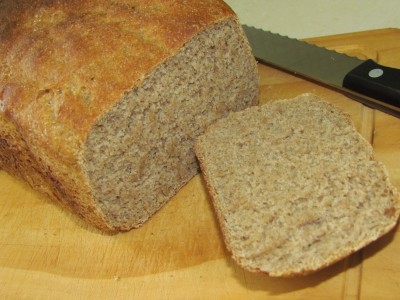 We were very happy with the out come & have saved ½ the starter for the next loaf...