I decided on Thursday to bite the bullet & audit the pantry... The motivation was to find all the little bit's & pieces we had bought to make up Xmas hampers & treats...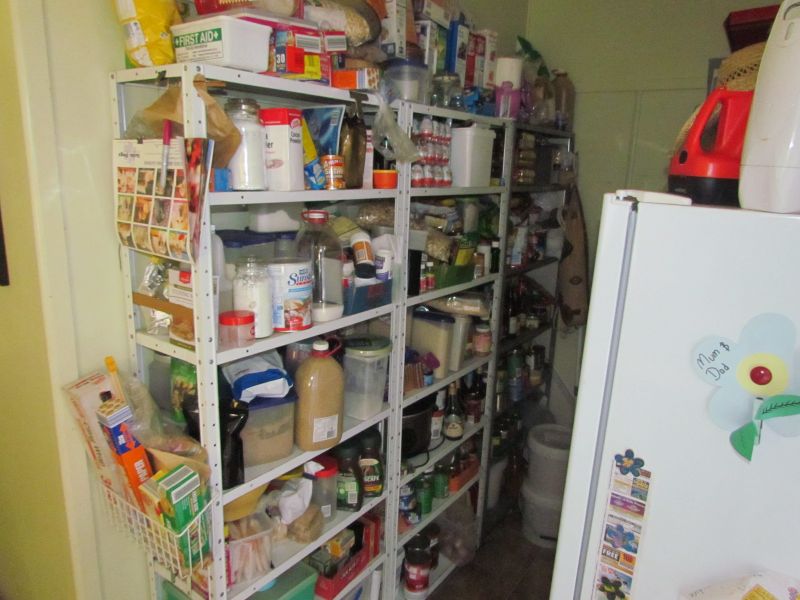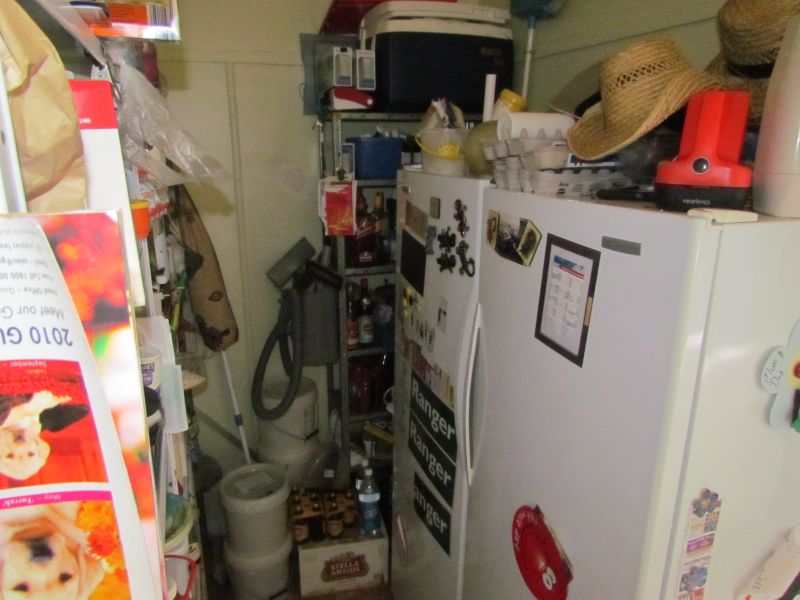 Was a huge job that covered every bench, table, stool in the house & I was surprised at the quantity we had of some items, like the 16 cans of Baked Beans...
I also had a little Birdy help me with a few ideas & I ended up with a bit of extra shelving space...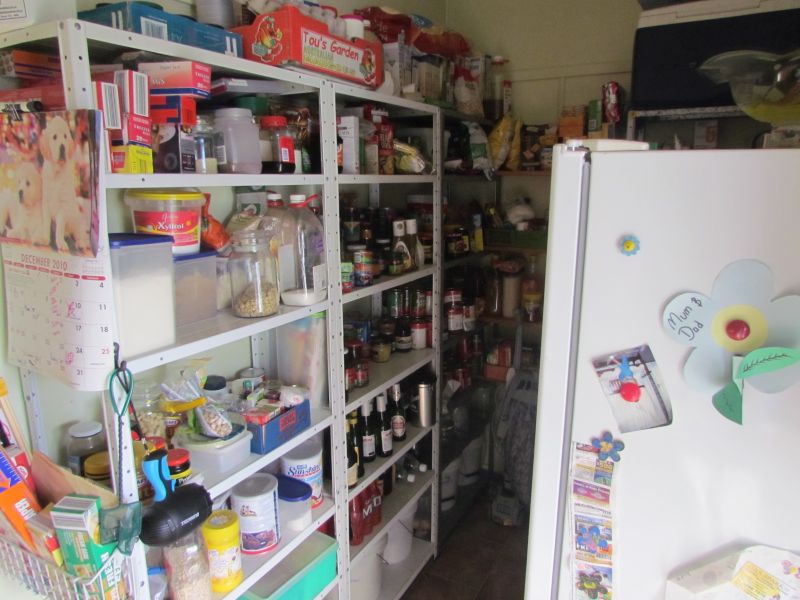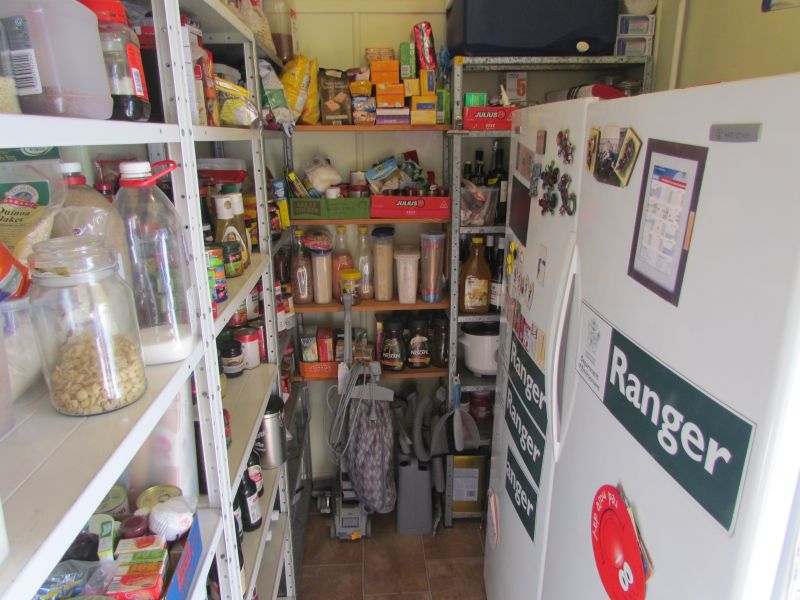 Everything now has it's place within it's own group ie, Baking flours with the sugars, Pulses, pastas, rices all together etc etc... Another bonus is that the fridge & freezer are also clear of any clutter on top, one of B's pet hates... I was able to move some bulk spices & condiments from the shelves over the kitchen bench into the pantry as well to leave us with extra space for glasses...
Though some may like this...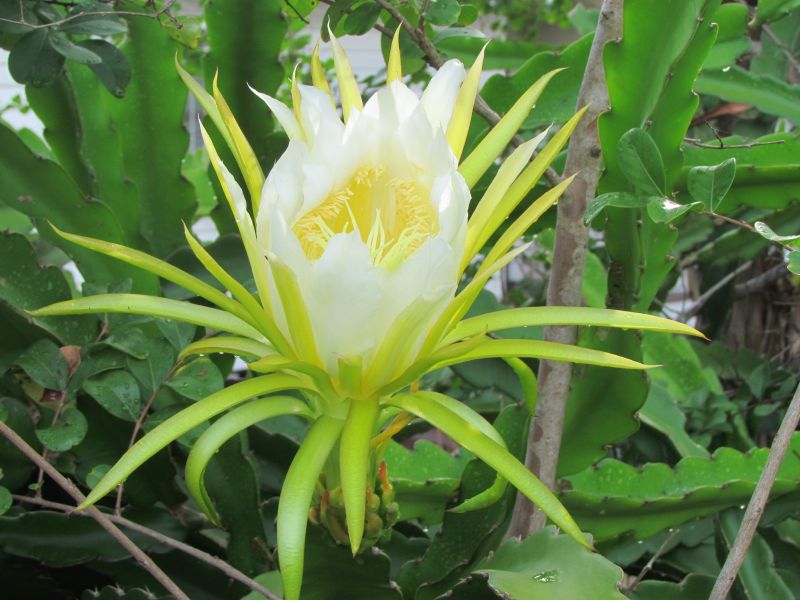 It's a Dragon Fruit flower... There are heaps out on the plant we share with the neighbours at the moment...
Feel free to visit our other blogs... Posted a small Video of the Violent storm we had on Thursday...
http://bitsouttheback.blogspot.com/
&
http://bitsaroundthehouse.blogspot.com/
Have a great one all...
: )