We have started to thin out the Carrots about a month to late.... They are very over crowded & starting to get some powdery mildew in some spots...
The upside is that there are heaps of Baby Carrots to pick at the moment....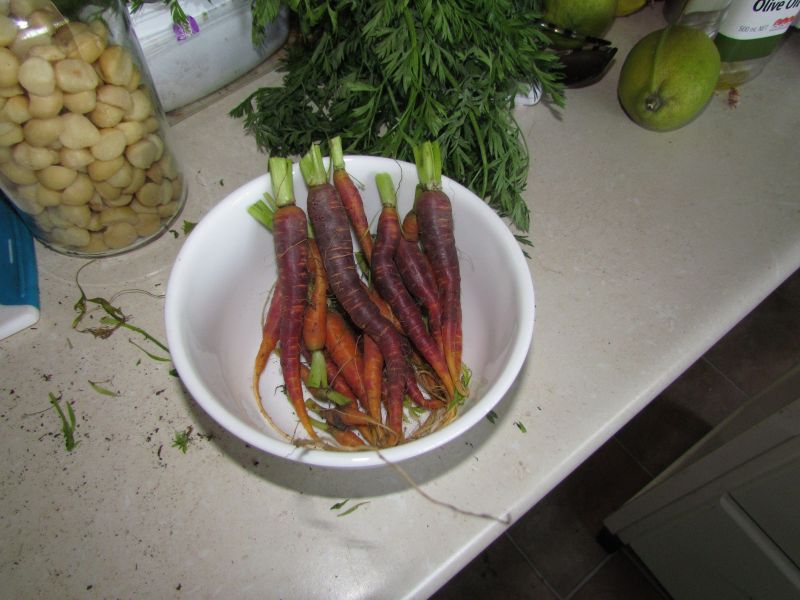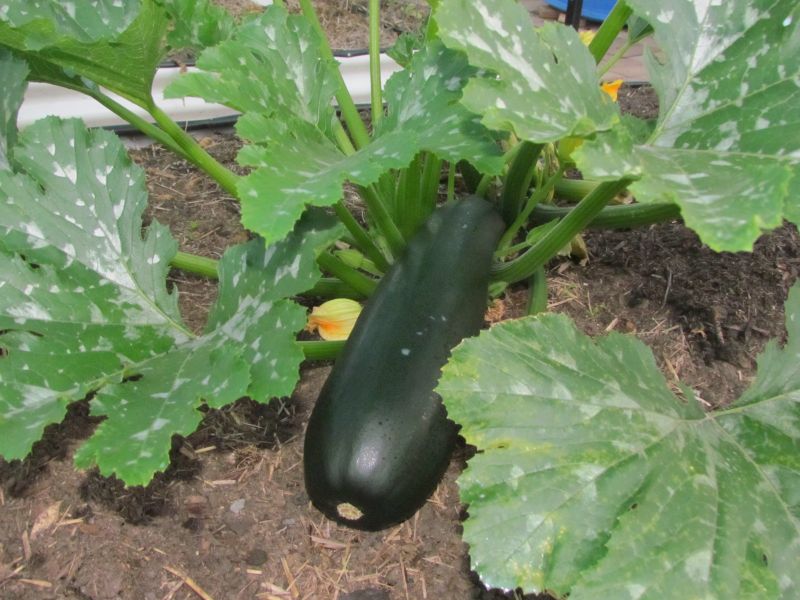 There is also another LARGE Zucchini ready to be picked & stuffed.... The last one we picked to stuff had an inhabitant in one end. : ( We did get to use in another Dish though..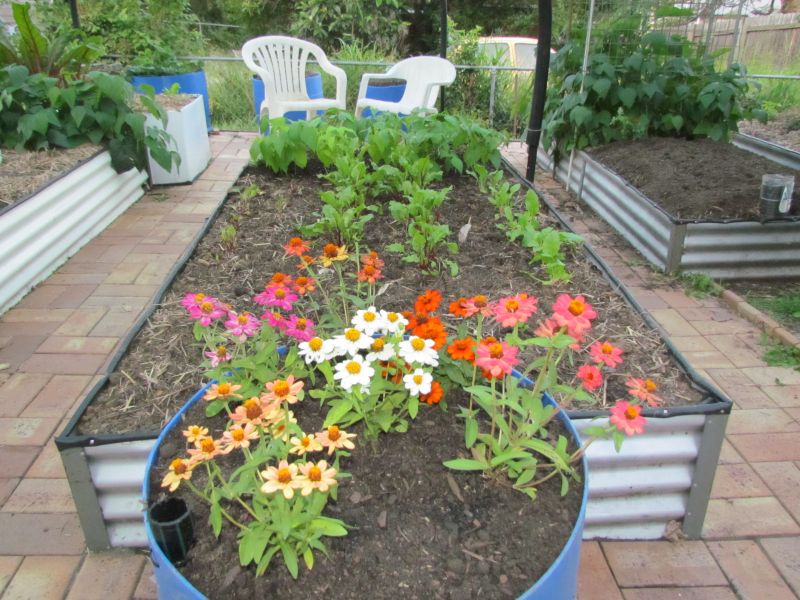 I did up some more Wicking Barrels & planted out my first ever flowering plants around the patch.... Hopefully they will attract some more bees & other friendly insects...
There was a bit of a hail storm on Thursday...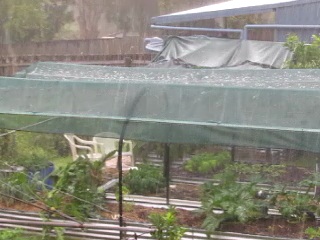 I remembered way through that the new camera had a film setting so managed to get a few minutes & posted it here,
http://bitsouttheback.blogspot.com/
We managed to get 1 Wombok Cabbage from the 10 or so that were planted.. The Chooks got the rest so no great loss.. I used it in a Thai style Poached Chook Salad....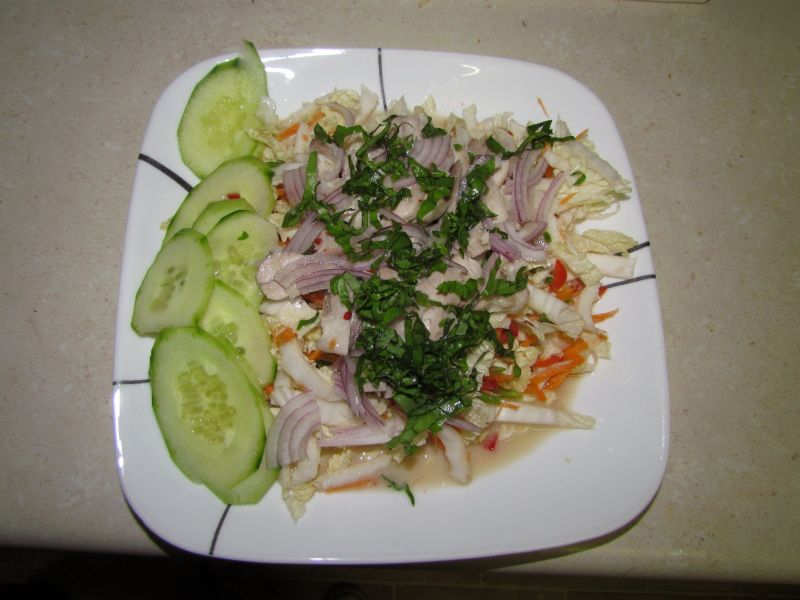 I made a cold dressing for the Girls & used the Warmed Poaching liquid with some added Chilli paste mixed through for the Big Kids....
Have a great one all...
: )