We have had a busy one...
Moved some fencing around, made some Wicking barrels & planted them out with some spice plants today....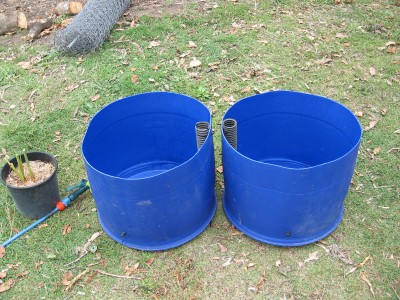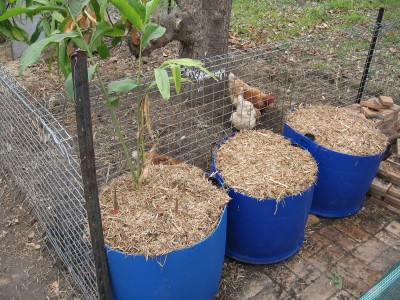 We Split up our Galangal & planted 3 sets into one barrel, 3 purchased & one home grown sets of Turmeric into the second then some purchased Giant Ginger into the third...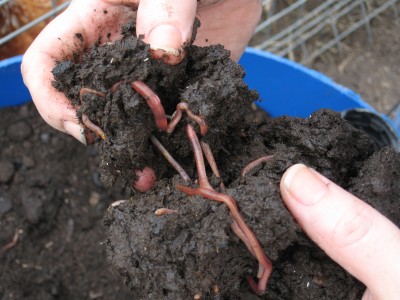 Under each rhizome we put a good handful of composting worms & their castings...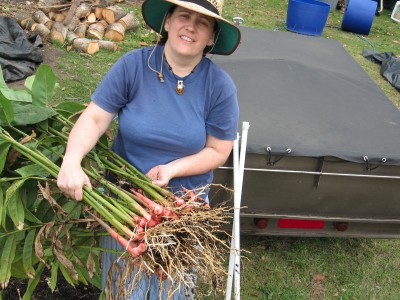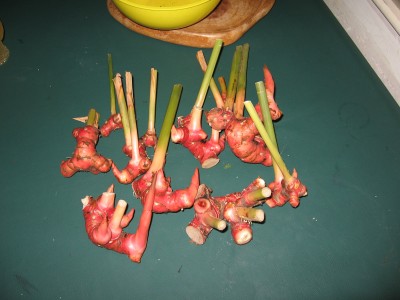 From the Galangal "clump" we got just over a Kg of spice to be frozen & used while we wait for the plant to grow back....
The rest of the weekends work will be posted on http://bitsouttheback.blogspot.com/ as I don't want to double up to much...
Have a great one all.....
: )