We have had a great run of food coming from the patch over the past few months but yesterdays haul made up 2 of the best meals we have had in a while...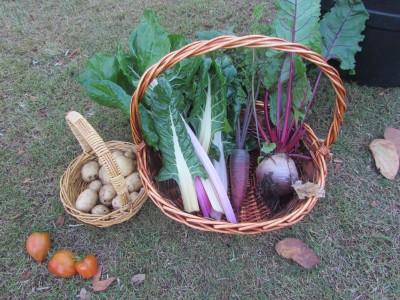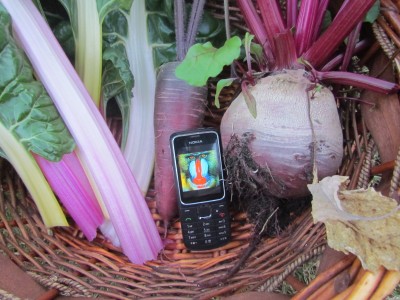 I tried to bake a HUGE Beetroot last night but time & hunger got the better of us so it went into in the fridge... The Dragon Carrot was steamed, 1/2 the Potatoes were turned into wedges, the Rainbow chard was stir fried in some garlic with some Shallots, Capsicum, Mushrooms... This was served next to some Orange Chook (Via other SS members & on a thread here somewhere).... Was a most scrumptious meal.. : )
Today I got I got to try a dish I have always wanted to make thanks to last nights stuff up... We had Beetroot & Cashew Potato salad with Kohlrabi, Carrot, Snow pea Coleslaw... This was served with Ketjap Manis & Garlic Chook....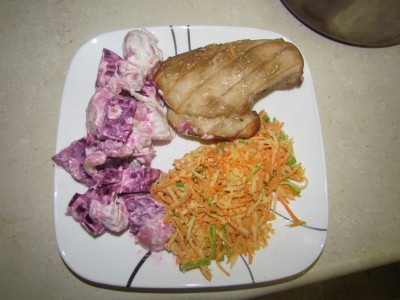 Will definitely be making all 3 dishes again as they were all so tasty & better still, made from Veggies we will be continuing to harvest for months to come...
Have a great one all....
: )