Have started to get a bit of a glut of certain Veggies at the moment so am after different ways to try & store them... Have searched the forum for a Minced Ginger recipe but **SIGH** have not been able to locate one BUT, that's all good as I haven't been able to locate it on the Web so my faith in SS is still intact : )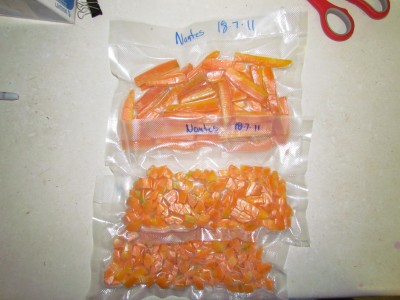 I did find a thread with some tips on freezing Carrots so did up a trial run of them yesterday before we pulled out the row... We had them steamed as a side with our pasta tonight & they were a tad soggy so will try them in larger chunks next time as well as a raw bag to see how it goes.....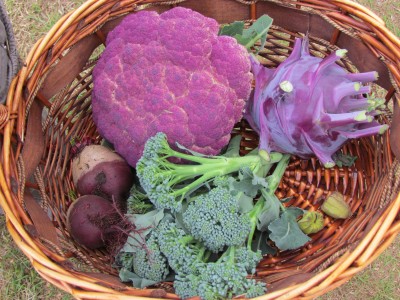 Some of the other pickings lately have been Purple Cauli, Purple Kohlrabi, Beetroot, Broccoli, Snowpeas & BUCKETS of Sugarsnap Peas... The Mangle's greens have been picked a few times & used as a Lettuce replacement in a few meals..
Aquaponics...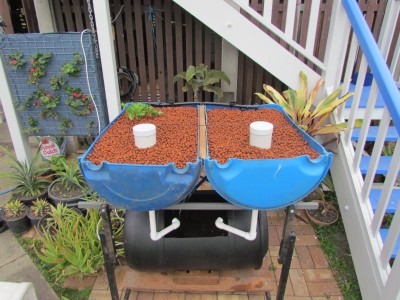 We have been wanting to get more self reliant with our food (hence the ever expanding garden) for a while now & have taken the plunge into Aquaponics with a small trial Aquaponic/Barrelponic system made from as much recycled bits as we could scrounge/buy..
Well, it's not really a trial as we already have 3 X 1000L IBC tanks that will be turned into a Jade Perch Aquaponic system giving us fresh fish... We will be trying to produce as much food for the fish by feeding them home grown Worms, Black Soldier Fly Lave & Duckweed grown in troughs (with some Yabbies, Thanks for the idea L208).. Hope fully it will turn out to be a very SS venture.. We already have some freebies & bought some VERY cheaply purchased parts for the 2 systems... The smaller one will eventually be turned into a herb system that we will put on the deck (if/when it gets built) as a bit of a water feature..
There is a You Tube clip on our blog of the set up
http://bitsouttheback.blogspot.com/2011/07/aquaponic-start-up-with-barrelponics.html
Have a great one all...
: )