We have started to harvest the Eggplants.. **Does Happy Dance**
1 of my Favourite ways to use them is in a Grilled/Fried Veggie Burger...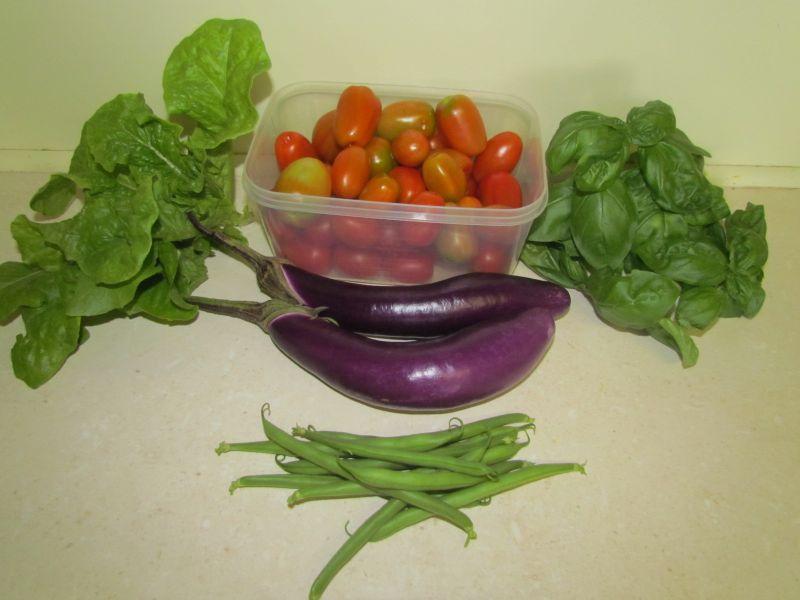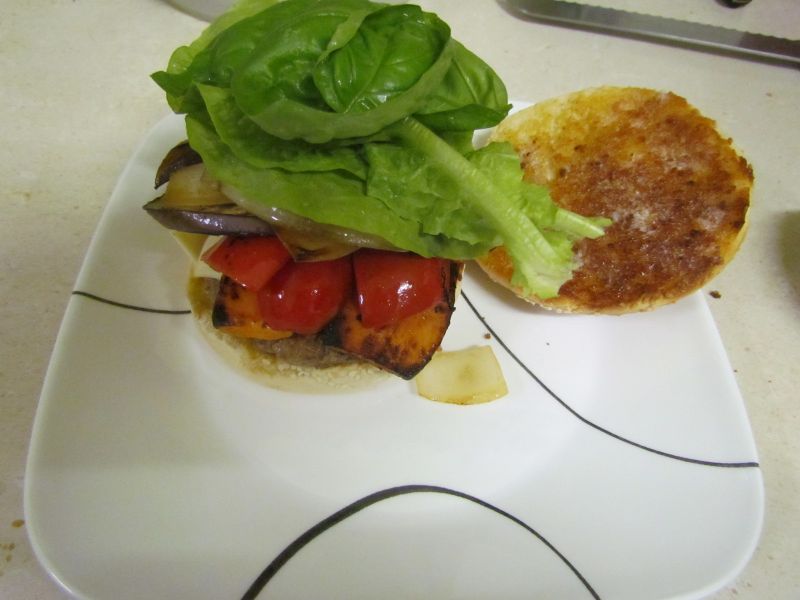 We sliced a few small Sweet potatoes, an eggplant, some Capsicum & onion... These were all fried in a small amount of oil & crushed garlic until soft...
The veg were then served on a bun with some cheese, meat patty, & topped with some fresh Lettuce, Tomato & Basil straight from the garden... YUMMO !!!
There is some more updates on our other Blogs as well...
http://bitsouttheback.blogspot.com/ & http://bitsaroundthehouse.blogspot.com/
Have a Great One All !!
: )