Planting out in the patch & a new bed...
Have had a bit of a poke around some garden beds this week & discovered that a few more have nematode problems.. I noticed that the snake beans had started to die back a bit so pulled the roots of the worst looking plant only to find them heavily infested with the blighters..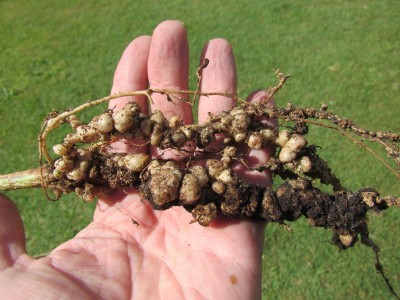 I decided to pull them all & plant out loads of marigold seeds straight into the beds where they were.. I think I will be planting out more green manure crops like marigolds & mustard greens in spare spaces so they can be dug through in an attempt to gas the nematodes.. They are my last resort at trying to knock the nematodes on the head I think.. I have collected loads of marigold seeds this week that can be sown out through the patch & the front bale beds as well.. Some kohlrabi & cauliflower were planted out in a few beds.. Brassicas appear not to b effected by the nematodes at all..
The hay bale beds out the front will allow us to grow some crops, like honey pod peas, tomatoes & chillies that would normally be effected by the nematodes..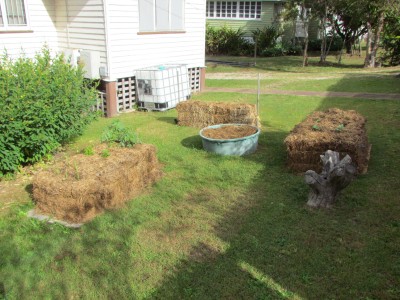 I have set up a new bed just for the peas as they are one of Bianca's favourite winter crops.. The round "no dig bed", styled on Peter Cundall's no dig potato garden, has also been planted out with some desiree potatoes that had sprouted in my mum's cupboard, Thanks Mum.. The other large bale bed has been planted out with some kohlrabi, cauliflower & 2 broccoli.. This bed gets the most shade out there so it will be interesting to see how these plants go..
Have also planted out some KY1 tomato seeds that were saved from fruit grown in the hoop house.. I plan to plant them into the 2 remaining bales that I got from the last delivery.. Just need to find somewhere to set the bales up..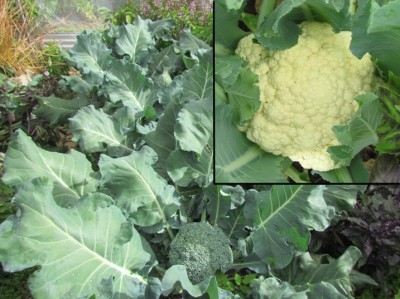 The broccoli & cauliflowers are coming along nicely & we should be picking the first of both sometime this week..

Fried Quinoa...
Emskiz asked about the fried quinoa dish we make so thought I would post the 2 recipes we use a bit.. Ingredients do tend to vary depending on what we have in the garden & is in season at the green grocers.. The following recipe feeds 2 adults, 1 teenager & a child with enough leftovers for Bianca's lunch the next day..
To start with we get the quinoa ready by adding 1 cup of the raw grain to 2 cups of cold water & 1 heaped tsp of chicken stock powder in a saucepan.. This is brought to the boil then the heat is reduced to low & let simmer with the lid on until all the water has been absorbed..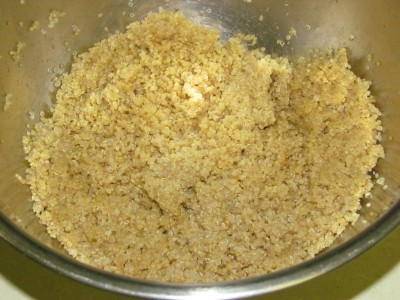 The cooked quinoa is then removed from the pan & let cool..
While the quinoa is cooking I like to get the eggs & veggies ready..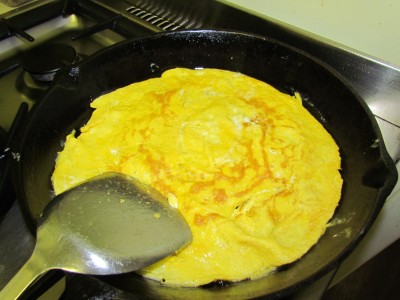 3 eggs are beaten then pan fried.. Once they are done I like to roughly chop them into chunks then set them aside until later..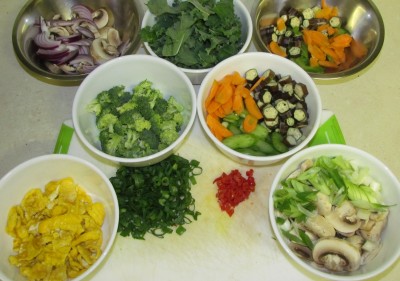 The veggies we use often are,
4 cloves of garlic, crushed
1tsp of grated ginger
2 large shallots/green onions or 1 large red onion, sliced
250g of mushrooms, sliced,
2 medium/1 large carrot, sliced thinly
1 large stick of celery, sliced thinly
5 okra, sliced into ½cm piece or large hand full of beans, sliced
½ head of broccoli, cut to into small florets
Large handful of greens ripped into small pieces. We have used kang kong, silverbeet, kale & mangle depending on what's ready in the patch..
Thinly sliced onion greens & chilli for garnish..
Heat 3 tbsp of oil in large pan or wok then add garlic, ginger, onions & mushrooms then stir fry until onions are partially caramalised.
Add the rest of the veggies, except tor the greens & stir fry for 2min..
Add 1-2 tbsp of ketchup manis along with 1/3 cup of water & stir fry until broccoli looks like it is starting to wilt..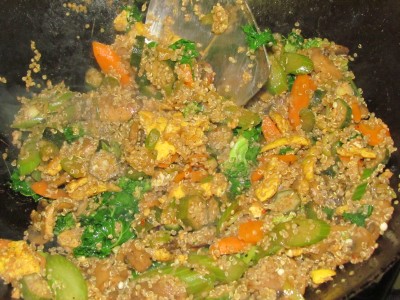 Add quinoa, greens & chopped egg then toss thoroughly.. Once the greens start to wilt it's ready to serve

To serve you just need to sprinkle a few drops of sesame oil along with the chopped green onion & chilli as desired..
As Bianca & I like the dish hotter, I like to stir fry a tbsp of curry paste with the garlic then omit the katchup manis later on..
This is one of my favourite quick dishes that is very healthy & can be made with nearly all home grown ingredients..
Harvests from the week...

4 of the okra plants were pulled this week so I think this was the last decent harvest we will get for now.. They went into a stir fry along with a few other pickings from the patch.. Bianca & the girls have been enjoying the Tahitian limes in hot & iced teas.. We thought we would be giving loads away but think most of them will be used up here at home..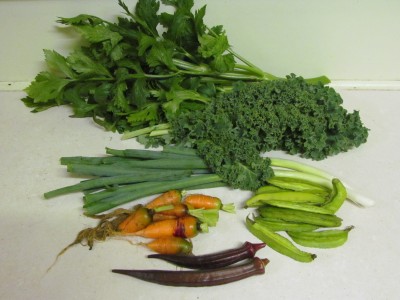 These are the veggies that were added to the fried quinoa mentioned above.. The Wing beans weren't added as I got a bit carried away with the okra :D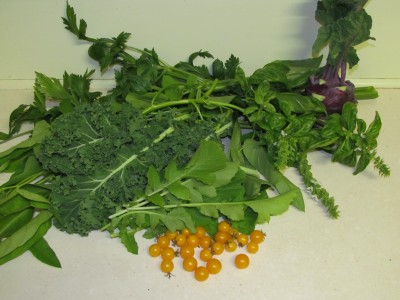 This lot of greens all went on some very tasty Turkish bread burgers.. A most filling & tasty dining experience.. Normally we like to add pan fried eggplant & sweet potato but that was not to be as I got a tad carried away with the greens :D
Also drying up some of the chillies that have been picked this week..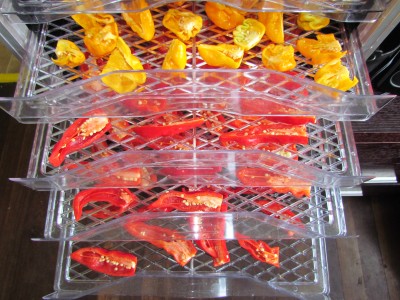 Ended up having to put the dehydrator outside as the fumes are actually quite pungent..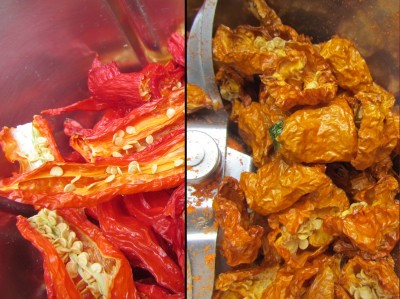 For the same reason I processed the dried chillies outside..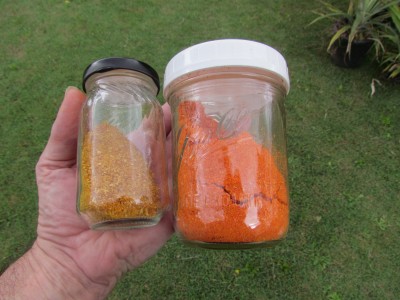 The dust would have been a tad toxic in the house methinks.. Think I have enough chilli powder, chilli paste & curry paste to see us through to the next crops now :)»
That's about it for this week.. Must wrap it up there as the showers have stopped & it's time to go out & spray some Dipel on the brassicas.. Cabbage moths never have a day off unfortunately..
Have a great one all...