Hi There....
We have started making some progress in the garden so thought I would post some update Pictures....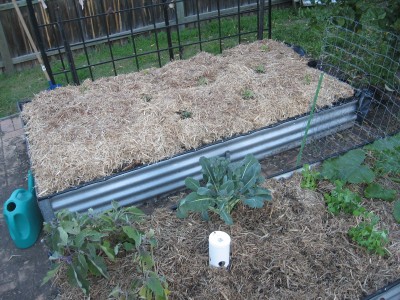 The Tomato bed has now been "Wicked"...
We filled it with a Soil mix made from Searls "5 in 1" fertiliser, scrapings from the chook yard & Recycled soil from this & other beds.....
4 Mini Roma Tomatoes were plated along with some Sage & Californian Capsicums.... All seedlings were planted on a small handful of worm castings.....
The bed in the foreground has 2 Thai eggplants (that we have transplanted & are hoping survive), the last of the Broccoli, some Honey pod peas & a Zucchini.....
The other bed that got some attention today was the old Sweet potato bed....
New Lettuce & Carrot Bed.....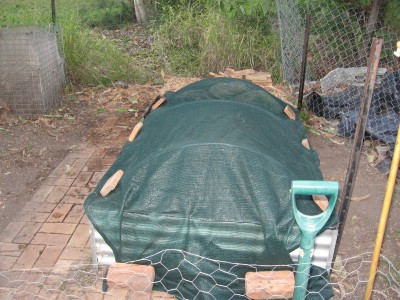 We added some "5 in1" & topped up the bed with some soil mix to get it ready.... Some beetroot & Mixed Minuette Lettuce seedlings were planted along with some Mixed Minuette & Iceberg Lettuce seeds to help stagger the harvest times....
Up the other end of the bed we planted 2 rows each of Chantenay Red Cored & Purple Haze Carrots...
To stop the Bird scratching around in the beds & digging up the seeds we made a make shift shade cover to protect them....
The last picis of the bed I "wicked" a 3 weeks back with the DD's....
http://new.simplesavings.com.au/blog/Picture-of-the-day/p/Wicking-Bed/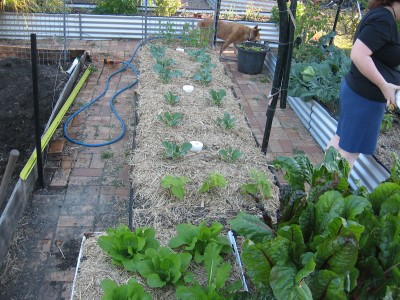 There is a bit of growth but the beans are disappointing & we suspect that they are being attacked from below buy Curl Grubs.... :( Another job to add to the list......
Oh, & I nearly forgot !!!!! We got the trees lopped !!!!
Before..... After....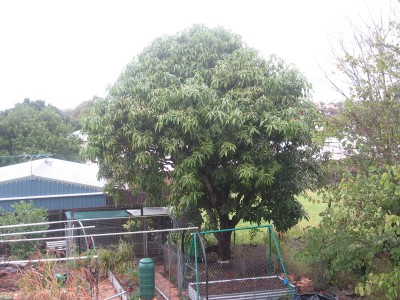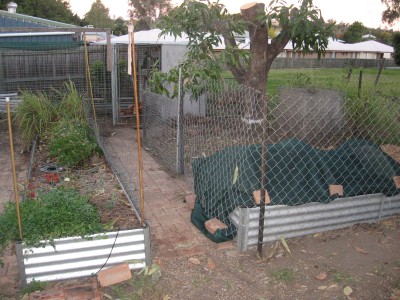 Have a good one all.....
: )