An Oldie but a Goodie....
Mars & Coco Pop Slice
4 Mars Bars, Chopped
3-4 C Coco pops or rice bubbles
1/3 of a bar of Butter, Chopped
Melt Chopped bars & Butter together
Pour over dry ingredients & combine well
Spread into a lined & or greased tray.......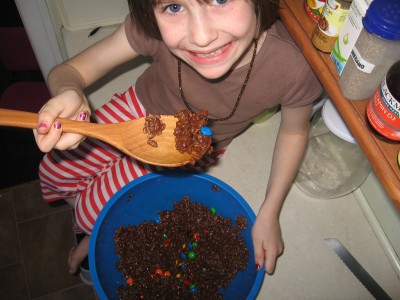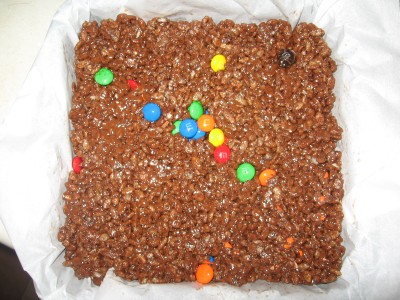 Depending on how far you want to go, you could add some Smartie/M&M's or other sweets like Jelly beans......
I have also melted a block of milk choc & poured that over the cooled slice to just help it stay together.....Better than no excuse me thinks...
DD though we should share it with other SS'ers....
She did suggest adding cashews & dried fruit but I had to veto that due to a fast approaching month on Body Trim.........
She be a very proud young Cook....
Have a good one....
: )