This is the Wicking Garden bed that we built yesterday... DD's were helping & taking notes as they will be making one each for school projects next week...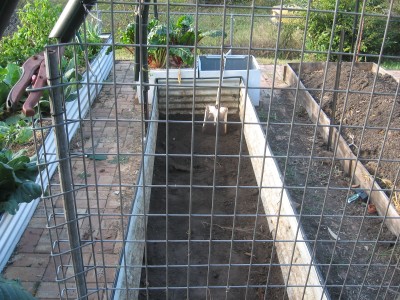 The bed was dug out to a depth of Aprox 450mm...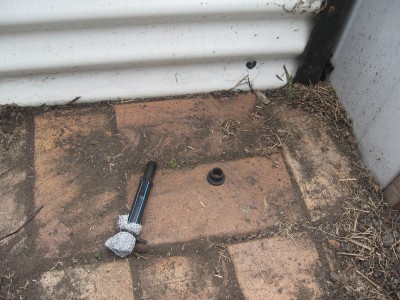 A 16mm hole was drilled 100mm from the soil level.. Drainage pipe & rubber Grommet.....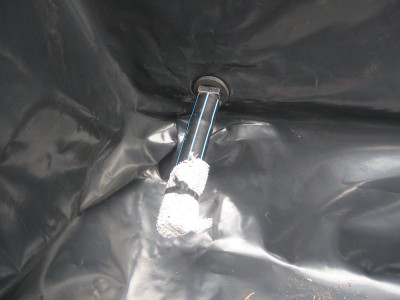 A rip/hole free 200um builders plastic is used to line the bottom of bed to make it water tight....
Drainage pip & Grommet are pushed through liner..... This will show when the sand reservoir is full....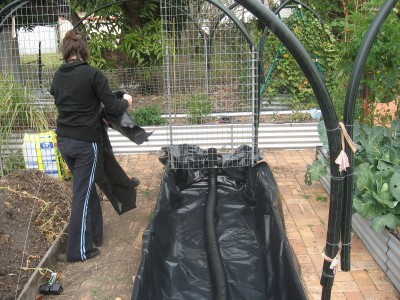 Slotted Agg pipe is laid the length of the bed with one end left above top of bed to allow the reservoir to be filled ....The pipe is covered with weed matting to stop sand filling the pipe & restricting flow..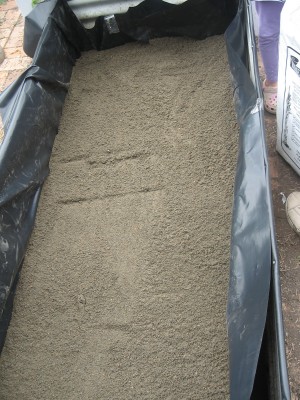 The pipe is then covered with a washed sand... This will store the water that will draw up through the soil & feed the plants... Roots of some plants will also grow down & feed directly from the reservoir...
The sand was covered with a layer of sugar cane mulch then layers of chook yard hay, soil mixed with straw & 2 bags of "5 in 1" organic blend from the hardware... Worm castings shall be added around seeds & seedlings when they are planted...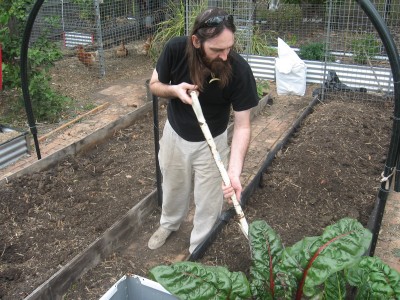 Barry lending a hand..... OooK !!!!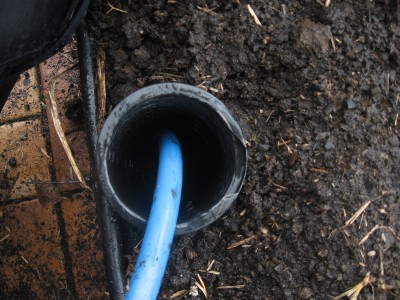 Filling the bed......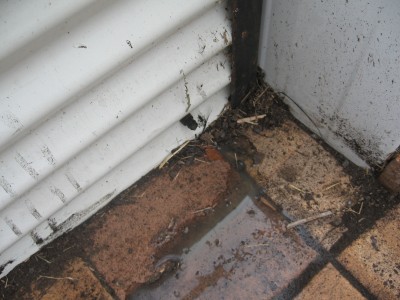 Overflowing drain showing that the reservoir is full...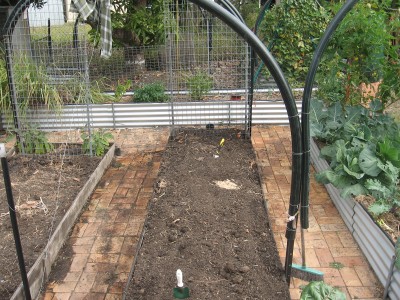 All ready for mulching, Planting & the worm feeders.....
To Be Continued....
Have a great on all....
:)