These are the worm feeders that we made for the garden beds...
Left over Poly pipe from an old Hydroponic garden was recycled for this project...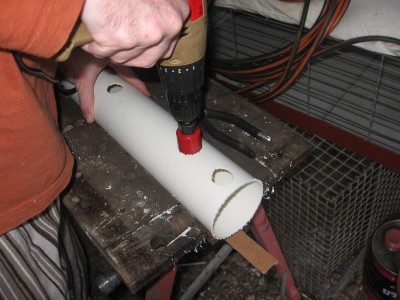 They were drilled out with a 32mm hole saw in a pattern around the base...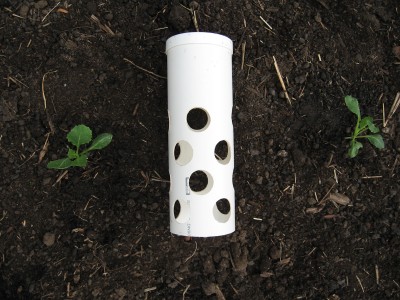 The end result was a 25cm long feeder with 16 holes & removable end cap that cost us about $1.20 each....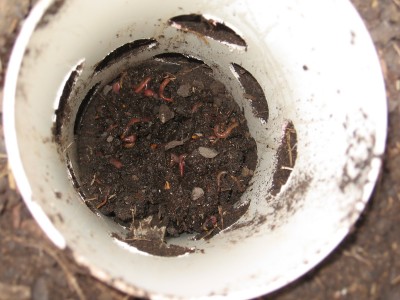 They were then pushed into the ground & had a large handful of worms from the worm farm put at the bottom of each feeder....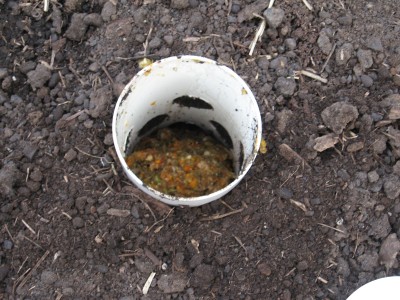 A generous "Dollop" Of Worm Slushie was then added & the cap placed on top....
The idea of these feeders is allow composting worms to live in the veggie bed where they can munch & fertalise all they wish.....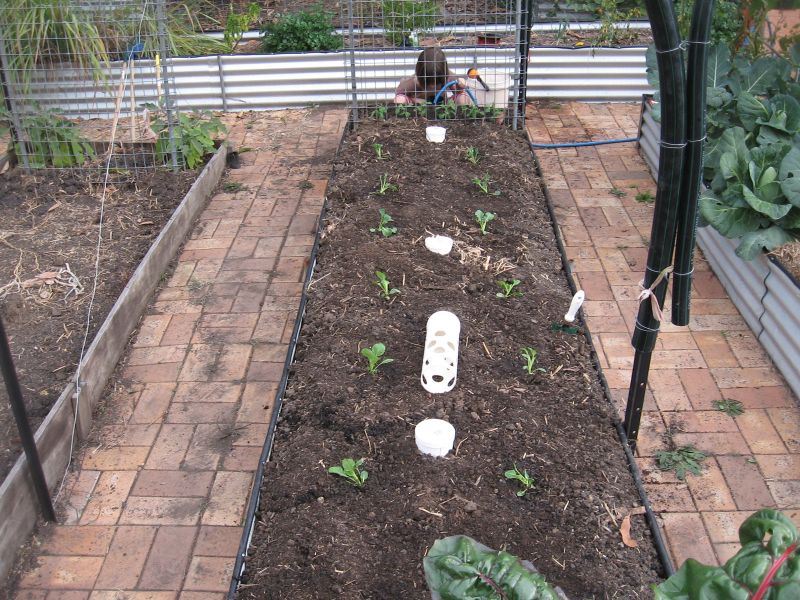 All these ideas have been picked up From SS through a few gardening threads & the links they contain...
2 sites that have inspired me the most are....
http://www.easygrowvegetables.com/
&
http://outbackharvest.blogspot.com/2008/09/wicking-worm-beds.html
Have a great one all.....
:)