The Worms have moved & are settling in nicely... The neighbours even dropped off a house warming meal... The farm was set up with a layer of coir on the bottom, the old bedding up one end & food down the other...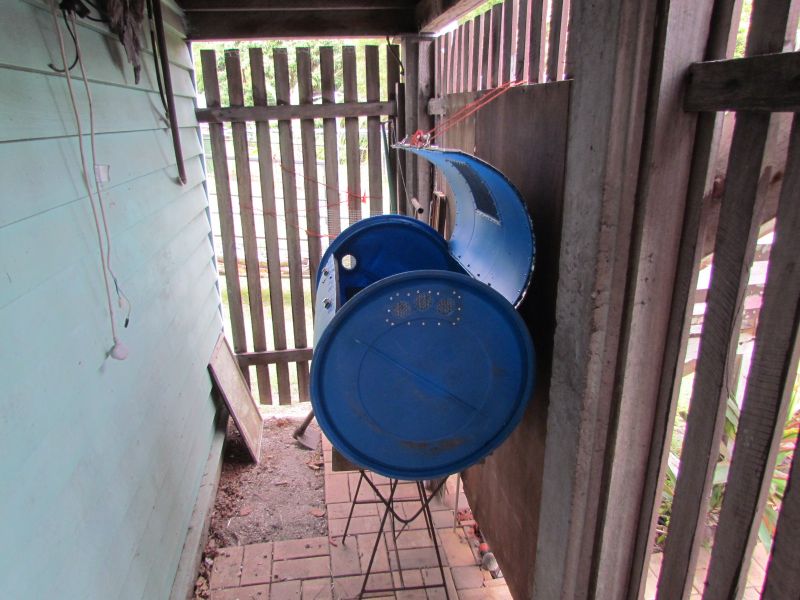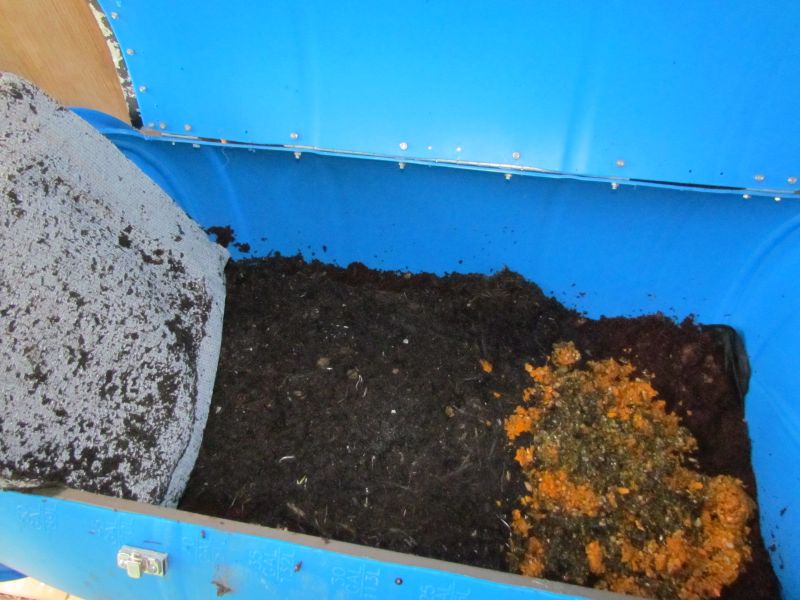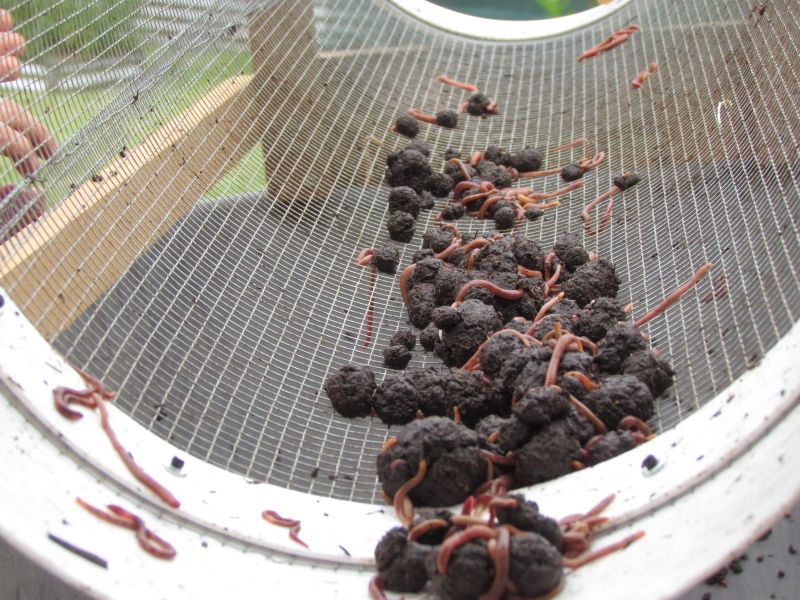 We also gave the Worm Harvester a twirl but it didn't work as well as first thought as the castings were still too damp & formed small casting balls... Hopefully they will be dryer coming fro the new Farm next time...
The first Female Pumpkin Flower got "Pimped" on Saturday so we thought we should use up the last of last year's crop... I made a very nice Pumpkin & Sweet Potato curried soup... It went down very nice with some homemade Bacon & Onion Herb bread...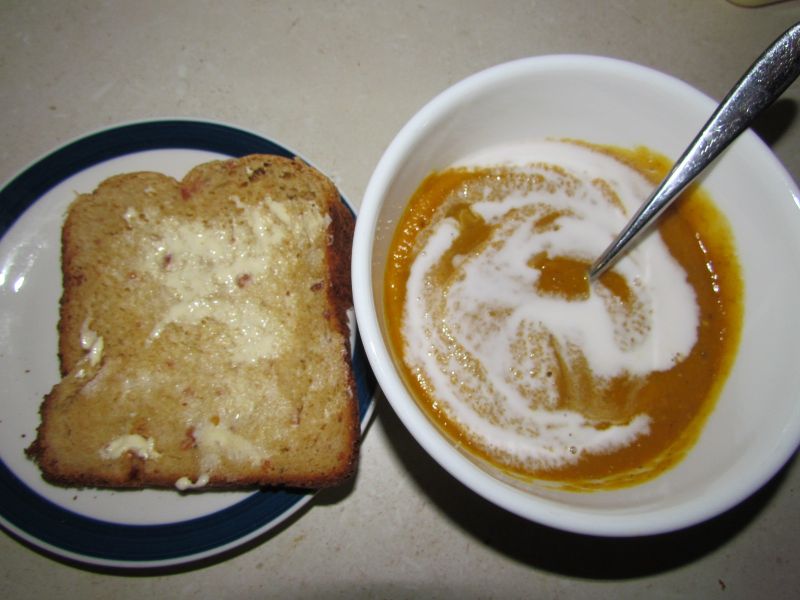 The recipe for the soup & bread can be found here if interested,
http://bitsaroundthehouse.blogspot.com/
Still haven't caught up on the long list of Jobbies in the garden but are getting there...
Posted an update here,
http://bitsouttheback.blogspot.com/
Have a great one all...
: )