Muesli bar
contributed by Heather F (NSW) - Nov 20, 2006
I have Modified Heathers Muesli Bar Recipe to stretch it out further..... My quantities are in brackets & bold.....
6 crushed weet bix (I use 9)
2 cups rice bubbles
1 cup oats (or 1-2 cups of a good cheap Breakfast Muesli)
1 tin skim condensed milk
dried fruit, choc chips etc (I add up to 1-2 cups of extras)
Mix all the cereals and fruits in a large bowl. Add the condensed milk and stir until mixed through. (I like to add the rice bubbles last after the milk has been mixed through well so as not to crush them & fold them in gently..) Press into greased tin and bake for 15-30min at 180 degrees
I also press it down after about 10 min's baking with the back of a large spoon.... Just helps everything stick together IYKWIM.....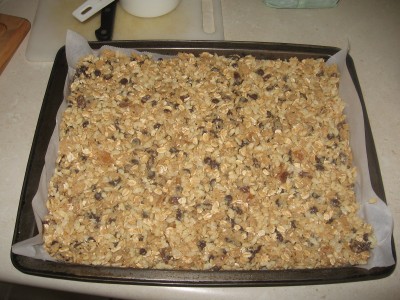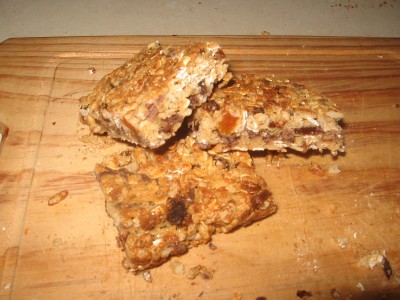 Have a great one all....