Yes indeedy! If you haven't seen the Forum lately you can be forgiven for thinking I have been kidnapped by aliens! Huge apologies for my lengthy and unexplained absence - although it was actually Fiona who was kidnapped - by me, mwahahahaaa! I stole her and Kirstin from the SS team and snaffled them away to a secret location in Whangamata for a whole week, where I subjected them mercilessly to my woeful singing and dancing, not to mention some dodgy driving displays and even worse navigating around the NZ countryside!
Still, they survived to tell the tale and have now been safely returned to their families. And by some miracle we also managed to get an awful lot of work done. Big, very cool stuff! I'm not sure how much I'm allowed to tell you but we have a cover for the next book! Which means we have to knuckle down and write it now, eek! But we got a lot of brainstorming done and I have to say I am REALLY excited about this book, I think it's going to be great!
As anyone who has read my blog over the last six (SIX!) years will know, I loathe and detest flying, much to Fiona's despair. So we only manage to get together every couple of years and when we do, we laugh a lot. In fact when we did the photo shoot for the book cover we laughed so much we cried. I think we actually reduced our long suffering photographer, the brilliant Richard Leonard to tears as well - but probably for a different reason!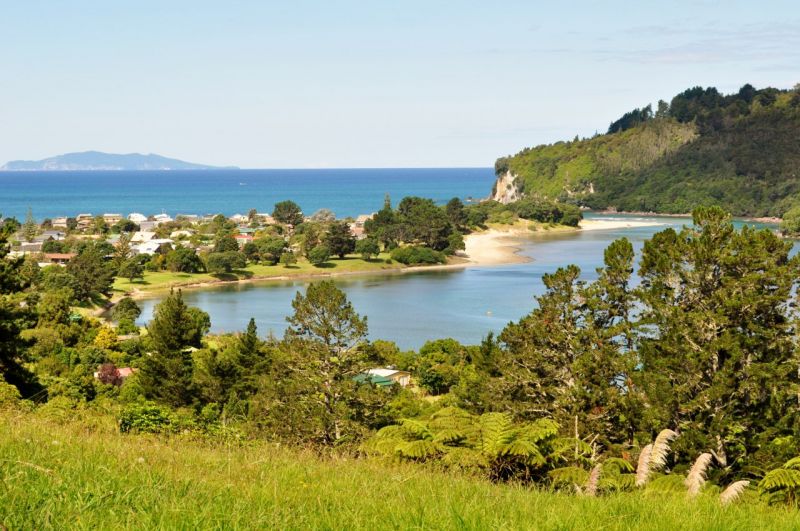 The weather was perfect and as hoped, the beach setting at Whangamata proved wonderful for creative inspiration. I'm delighted to say that Fiona and Kirstin also loved my favourite place in the whole world. I even got to share some of my Hidden Gems with them! We also spent a lot of time working on two other projects; one of which you will hopefully see soon but the other is still top secret!
My three males managed admirably in my absence. Noel went out one afternoon and caught a huge feed of snapper and tuna, which he brought home and cooked for us all, converting Kirstin from a non-fish eater to a snapper scoffer! Liam also managed to score himself a job as a builder's labourer! There's no shortage of builders in Whangamata so he plucked up the courage to approach one and had an interview the next day! He's due to start next week and is so excited, bless him.
Just a quick update for today as there's a lot of catching up to do and I'm all out of routine but will post again very soon. One thing's for sure - the ladies knew just when it was time to head back to Aussie shores. No sooner had they stepped on the plane than the heavens opened and the Peninsula was saturated with almost 200ml of rain!