Ohh my giddy aunt how quickly things change! It's been a week and a half to be sure, and for once in a GOOD way. First things first, our house is sold after just eight weeks on the market! And amazingly enough, just two days later I bought the most perfect little house for the boys and and me! I know, I know, it's crazy fast isn't it? I certainly never meant to snap up the first place I set eyes on but I shall share my wee story and you can see if like me you think maybe it was meant to be.
A few things you may or may not already know about me, I'm a bit of a hippy at heart. I love incense, Himalayan rock salt lamps, oil burners, the whole she-bang. I also collect hearts and have them in all shapes and sizes on my wall. I like Buddhas too; they make me feel peaceful and happy, so much so that I actually vowed to myself that when I did eventually move into a new place, the first thing I would buy to put in it would be a happy little Buddha of my very own.
Anyway, the house sold on Thursday, so I decided I had better make a halfhearted attempt at house hunting. I jumped online, with Liam standing behind me and straight away a pretty little place caught our eye. 'Ooh, that one looks cool!' said Liam. The price wasn't bad either! We quickly browsed the rest, then promptly forgot about it until the next day, when our real estate agent popped in. 'There's a property at the other end of town that I think would be just perfect for you and your pets', she said. Lo and behold it was the same house. We agreed to go and have a look the next morning. For the first time in quite a while we were actually excited!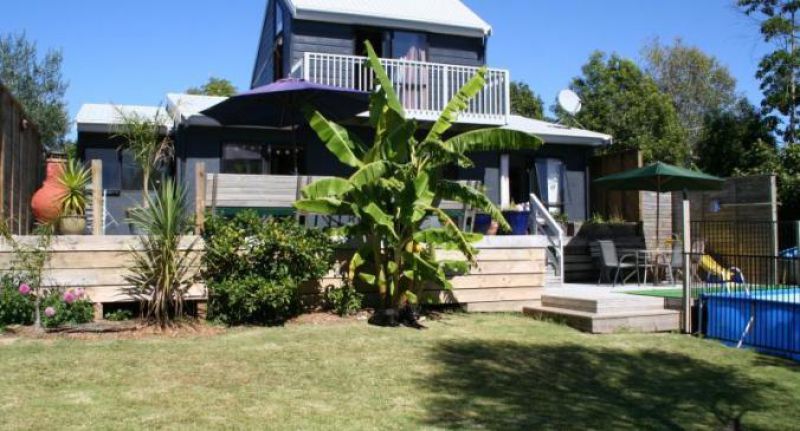 We walked in and I kid you not, it was as though I had stepped into the house of my twin. I looked to my left and there were hearts on the wall, just like mine. There was a big rock salt lamp glowing in the lounge and my favourite brand of incense on the window seat. They even had the same unusual oil burner as me! 'This place is coooool', we all breathed, then as I turned around WOAH! There above the front door was the most enormous painting of a Buddha. In fact, there were Buddhas of various shapes and sizes all over the place! If this wasn't an omen, I didn't know what was!
We opened the door outside and walked out onto an enormous deck, which led onto an even more enormous back yard, about four times the size of the one we currently have. There were fruit trees everywhere, and established, well tended vegetable gardens ran both sides of the entire section. In a lovely quiet street, set back from the road, I could imagine us being nothing but happy here. I wanted to put in an offer right there and then but managed to wait at least three more hours while the boys and I discussed a suitable price and compared the figures the bank gave us. Thanks to their help and the graphs they gave me, I was able to see at a glance exactly how much I could and couldn't afford and you know what? I could do this! This gorgeous wee home really was within our reach! It's going to be a challenge managing on my own, no two ways about it but I WILL manage it, I'll make sure of it.
My offer was accepted the next morning. I was the almost-owner of a lovely new house! 'You won't find a better bargain than this anywhere else in town', smiled the real estate lady and I knew she was right. I was pretty proud of my haggling skills too, managing to whittle $14,000 off an already very reasonable price!
So this is where we're at and things continue to move fast. With moving day July 8th, we're in for a very busy month! Of course we're not out of the woods yet; we still have to keep our fingers and toes crossed until June 21st for both properties to go unconditional but hopefully everything will go smoothly. Best of all, this new adventure has lifted my wonderful boys' spirits no end. It's been one heck of a bumpy few months but - dare I say it - it looks as though things may finally be beginning to go our way!