This issue includes:-
Sad Sally, Happy Hanna: Playing Chicken!
September is Free Food Month!
Hidden Gems Competition Winner: Fossicker's Tip Shop
Best Members' Blog: 'Stay-at-home'-itis
Best of the Forum: Pick of the Crop
Best of the Vault: Harvesting Hints!
Cooking with Mimi: Moroccan Spaghetti and other Berry Funny Musings!
Fifty Cent Indulgences: 50c R & R
Claire's Corner: Playhouses are for Chicks
Rob Bob's Gardening Blog: Worm Bathtub Farm & Spring Prep
Homeopathy Corner: In the Yard
From Last Month: Fire Surrounds
This Month's Help Request: Variety is the Spice of Life
Savings Story: Thank You to all the Members of Simple Savings
Goodbye, Goodbye
---
Hello,
How are you going? I hope you have had a fantastic month. We have had a ball this month with our one light nights. Keeping everyone in the same room has made a huge difference to our family. Before we used to sneak off to different rooms, Matt and I would do some work on the computers, the kids would entertain themselves and no one ever cleared the table. But, all that changed this month. The table got done and kitchen too, and we bought some guitars so each night we have been strumming away and finishing off the evening with a family game of UNO. It has really brought all of us together.
We also bought some very cute one-day-old chicks. The chicks are so cute I thought you might enjoy a photo.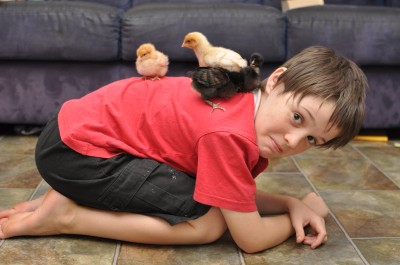 Aren't they beautiful? Things are really coming together in the Lippey household and we are only one or two days away from launching Simple Savings 'Ye Old Shoppe'. I really hope you love the shop and send us in more fantastic emails telling us how cool we are. Like these ones - they always make us grin and inspire us to do even better next time.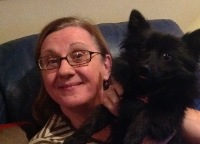 "Having been a member of SS for a few years I let my subscription drop. Two of my daughters have just become engaged, one to a lovely boy with a very large family, big wedding. So back to square one, saving. I realised the only way to do this was to re-join SS. I am now on the road to NOT spending on anything unnecessary for the rest of the year and see how much I can save towards these weddings. Even though I am now in my 60s I realised that you should never give up the things that work for you, you never know when you will need them. Thanks SS for being there, it's great to be back!" (Margaret)
"I've been a Simple Savings member for a few years now and enjoy searching through the Vault. Thanks for a great service; I'm sure I've saved a fortune over the years." (Anni)
"I have been a subscriber for a little while to your site, but haven't yet purchased a Vault membership (trying to use the $ saving tips to get one!). I am really enjoying the email updates and the website. I recently borrowed The $21 Challenge from the library just to see how it works - I love it! Haven't put it to full use yet (need a weekend free with no husband or kids in the house!) but I have used some of the recipes and love them. The 5 cup loaf with chocolate chips and cocoa is so moist and such a - relatively - healthy treat, and the chicken curry - yum! Made some modifications to it as I didn't have cream of chicken soup or sour cream, but I DID have cream of chicken and corn and UHT cream. I added more curry powder and some cooked carrot slices and even my youngest daughter ate it! OMG! I am going to take the book back to the library and get myself a copy to keep!" (Danielle)
All the best,
Fiona
---
"Tom! This is a nice surprise," smiled Chloe. "Come in. How's your day been?" "Good!" replied Tom. "I've just come back from the local show and - well - I've brought you something," he grinned sheepishly. "Really? Aw, you shouldn't have!" Chloe beamed. "How exciting!" She went to give the box a shake. "Oh no, don't do that!" Tom quickly stopped her. "They're fragile," he chuckled.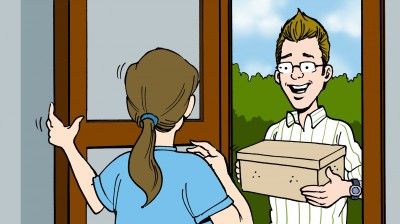 Tentatively, Chloe peered into the box. "Chickens!" she squealed in delight. "Oh Tom, they're adorable! Are they really for me?" "Yes, they're all yours," smiled Tom. "I hope you don't mind. It's just you were saying the other day about the shocking price of food and when the farmer said they were free to a good home I thought of you. Who knows, maybe there'll even be enough for both of us!"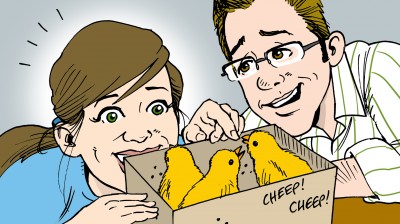 Chloe's face immediately filled with horror. "Oh no, I couldn't possibly. I mean just look at them! Can't we just get a BBQ chook for dinner? I really appreciate you trying to help but they are much too cute to eat. What are you laughing at?" She glared at Tom who was clutching his sides. "Chlo - I didn't bring you these to eat. I got them for you so you can grow them into hens and have your very own eggs for free!"
---
Giving his girlfriend a box full of cute, baby chicks may be a sweet gesture on Tom's behalf but it's also a very smart one. If Chloe thinks the price of basic food items is already high, she's in for a shock. Wheat prices are set for a steep increase due to worldwide weather conditions pushing up the price of bread, pasta and processed flour products. In addition, the prices of chicken and eggs are also set to rise which means we, as consumers, have a choice. We can either sit around and complain about it or we can refuse to pay the higher prices and do something about it like Tom.
For example, we can:
Cut back on bread/pasta/processed flour items and include more easily home grown starches such as potatoes, sweet potatoes, pumpkin and corn. This not only makes for a better budget but better health too.
Get planting. Growing fruit, vegies and herbs in your own yard is as close to free food as any of us can get.
Get our own chickens. Keeping chickens is one of the easiest things you can do to make a difference to your wallet, your health and the environment.
We have been encouraging members to participate in Free Food Month in Simple Savings newsletters since 2008. The food prices may keep on rising but the ways to beat them haven't changed. Check out our newsletter archive for ways to get growing and keep your food bill at a minimum - for good:
2008: www.simplesavings.com.au/newsletter/2008/8/
2009: www.simplesavings.com.au/newsletter/2009/8/
2010: www.simplesavings.com.au/newsletter/2010/7/
2011: www.simplesavings.com.au/newsletter/2011/7/
If you want to know more about keeping your own chickens, be sure to read the newsletter from 2010. As well as containing heaps of reasons why they are so fantastic and will benefit your household, this is also where the amazing 'Cut and Paste Chicken Tractor' first made an appearance! It really is brilliant; so cheap and easy to make. Have a look and you will see just how simple and hassle-free keeping your own chickens and harvesting your own yummy fresh eggs really is.
If keeping chickens is really not for you or not possible, there are plenty of other ways you can think outside the square and enjoy fresh, homegrown food. You don't even have to have a vegetable garden. Herbs such as mint and lemongrass are easy to grow and make beautiful free tea. Or for something different, why not start a water garden? Edible water plants, such as water chestnuts, Lebanese cress and green taro can be grown in almost any watertight container in the right position.
Whatever you decide to grow - eggs or eggplants, try and make it your goal this month to pick one edible thing each day from your own yard. If Clueless Chloe can do it, so can you!
---
Our Hidden Gems directory is designed to help members source the best deals in their area. Whenever you come across a real gem of a business, enter it in our Hidden Gems directory and you'll be in the draw to win our monthly prize of $100 cash! This is our way of saying thank you for sharing your knowledge and helping other members save. The more information you can give us about your special store or business, the better.
This month's winner is Fossiker's Tip Shop as nominated by Heather Brown.
Well done Heather on finding this Aladdin's cave and sharing it with us.
Fossiker's Tip Shop (Hanrahan Road, Albany, WA)
Fossiker's Tip Shop is a brilliant place to pick up second hand, pre-loved and recycled items salvaged from households before they end up in landfill.
People from all around go to this shop for bargains. I recently went there in time to help a painter unload tins of paint from his ute and managed to get more than 25 litres of white paint, (valued at over $70) for just $2.45! I also got a single bed, minus the mattress, for $1.00, 15 books for $0.20c and enough tiles to cover large amounts of my pathway for $0.50c!
Prices range from whatever small change you pull out of your pocket to about $10 (but that was for a round trampoline missing only two hooks, complete with the mesh protection and still in its original box!). One staff member (who works on a Sunday) is affectionately known as 'The Two Dollar Guy'. Nothing he sells is more than $2.00 - I think he likes to clear out as much as possible on his shift, so $2.00 is his catch cry.
One couple I met there has renovated their home with shower screens, doors, windows and more. They had been quoted over $20,000 to do this and managed it for less than $200! As you can imagine, they are still smiling! They are as keen as I am to encourage others to view this gem of a shop as an exciting place to start a creative savings journey!
The service is generally excellent, sometimes there are so many people and vehicles coming and going that you may have to wait a few minutes to pay the staff member on duty. Mind you this time is well spent comparing ideas and projects with other like-minded people.
Fossiker's Tip Shop is open from 8.30am - 4.15pm every day, including weekends. The website is http://council.cleanaway.com.au/albany/fossicker%E2%80%99s-tip-shop.aspx and their contact number is (08) 9842 3415.
If you know somewhere special you'd like to recommend, please write in and tell us. Send in your Hidden Gem here and you could be the next winner scooping the prize money. Thank you to everyone who entered and good luck for next time!
---
One of the many benefits of being a Vault member is that you can win a cash prize of $100 each month for your Simple Savings Blog! Starting your own blog on the site is easy. All you have to do is log into the Vault, click on 'My Desk' at the top left, then 'Your Blog'. Then get writing! We love reading all your money saving trials and tribulations and really appreciate the effort that goes into each one.
This month's winner is Simple Savings member 'Living Without?' for her thoughts on 'Stay-at-home'-itis
I don't know if anyone else suffers from this elusive 'itis'. I find it pops up for a few days every two to three months. You know the feeling... when you are crawling out of your skin and wondering how on earth you ended up being a stay at home mum?
It's not that I don't love my kids... they're great! And, in fact, I find it such a privilege to be at home with the kids, when so many others are unable to. But sometimes it's just so boring! Does that washing really need to be done again? Does another cake need to be baked (in my case the answer is always yes!). Is it really time for another play group?
You can't win really, can you? I have friends who have to work for financial reasons and would give anything to have the time to wash another load of washing, attend another play group or bake another cake (or any cake at all really!). I know all this, and so I know that my 'stay at home'-itis will once again pass. But this bout of my annoying ailment has left me wondering what life would be like if I did return to part time work...
This year I have become a fully committed Simple Saver. Despite always being financially savvy, being a Simple Saver has opened my eyes to a different way of life. DH and I have made many changes and yes, we do reap the benefits in terms of lifestyle, but being a SS does take time. I do apply to the occasional part-time job in my field but if I were to take on a job, what would fall behind?
When I worked part-time after my first child was born we had a house cleaner and ate pre-prepared meals/take away once or twice a week. The SS (and nutrition freak) in me would no longer allow that. Baking would be diminished, although it will never disappear completely because I love it too much. Shopping at a separate butcher, fruit shop and various supermarkets would surely take too much time, and as such, savings would decrease. Would I have time to ring around all my providers when renewals come up? Would I stay on top of the best deals? I am pretty sure I could still fit in yoghurt and bread making (because let's face it, it's a breeze!). More washing would be done at night so I imagine the dryer would start to be used more frequently. My sewing would stop and so my nieces and nephews would go back to receiving shop-bought birthday presents. Then of course I would need more day care, after-school care and presumably there would be no family tax benefits. I find it overwhelming just thinking about it...
Of course, just sitting down and typing this all out seems to have broken my 'stay at home'-itis. Seeing it on screen makes me appreciate more all the things I get to do at home. Great! Next time I'm feeling 'over it' I just need to log on to Simple Savings once more!
Congratulations 'Living Without?' on working hard at home, to stay at home. To read any of our members' blogs, click here
---
Whether we live on a bountiful plot of rich soil or a high rise city building, with a little thought and planning, free food can be ours. It might be as simple as a few pots of herbs and a trellis of cherry tomatoes on a tiny apartment balcony to spice up an ordinary evening meal. It could be as ambitious and adventurous as our own Rob Bob's garden of plenty. Here's how some of our members have managed to find free food in their gardens...
Some great ideas to get your herb garden on its way.
read more...
Dr Seuss would love this thread - make your own easy-to-use raised garden beds out of bricks and sticks, tins and bins - using pallets and mallets!
read more...
All together now - awwwww! Some fantastic advice on how to have your own delicious home-grown, fresh eggs!
read more...
Great advice on keeping chooks happy, healthy and well fed.
read more...
This thread is an inspiration to any of us who yearn for that little bit of self-sufficiency.
read more...
---
Our Vault is bursting with fantastic ideas to help your Free Food Challenge come to fruition! Here are just a few...
I recently discovered a fantastic, free community project called Landshare Australia. It is a brilliant new 'growing' initiative which enables people who don't have any land to grow their own fruit and vegetables by connecting them with people who have a spare bit of land they're prepared to share. It's community-based, open to anyone and best of all, it's free to join. Go to: www.landshareaustralia.com.au
Contributed by: Flikka
Even though I live in a high rise apartment block, I have still managed to create a fantastic garden - saving me money on fruit and vegetables. I have a small deck on which I grow potatoes, red onions, strawberries and blueberries, along with an assortment of herbs and flowers. They're all grown in pots and are thriving! All you need are some small to medium pots and a few bags of soil to enjoy your own spray-free produce. I cheat a little in that I do buy some plants ready to be potted depending on the time of year. It's great to come home and sit out in my garden and enjoy my own home-grown strawberries. Yum!
Contributed by: Barbara Martin
After about 12 months of hinting to my husband, we finally have two chickens in our back yard! We are actually renting our girls from a great online company called 'Rentachook' which is based in Ryde in Sydney. We went for the two chook package which cost us $380. This includes the chickens, hutch, straw, feed and containers. The deal is: if, after six weeks, it is not working for you for any reason, they will take it all back and refund you $280. This isn't a bad idea considering the chooks alone cost about $30 each. The company provide detailed fact sheets and have very approachable staff who will answer any questions you have, no matter how silly they seem. It's so easy - which is the aspect that most appealed to my husband; he didn't have to make a hutch or anything, we just picked up the whole lot in our trailer, brought it home and set it up. (They also deliver for a reasonable fee.)
Our new chooks have already laid four eggs and are busy fertilising, aerating and de-bugging our garden! I did some research on the website prior to picking them up and found the company recycle a lot of items and were in need of old stroller wheels for their hutches, and chaff bags and bailing twine for the straw they sell. I have a horse, so the bags and twine were easy for me to find. At the time we were having a council clean-up, so I checked the streets close to home whilst out walking and found a few sets of wheels to take along. They were really grateful and their way of saying thank you was to give me an 'upgrade' - one free chicken and full bag of feed instead of the normal half a bag! I have already started my next collection towards covering some of the cost of my next bag of feed or worming tablets. We are really happy with our chooks and thoroughly recommend 'Rentachook' to those of you who, like us, want to keep chickens at home but don't have the time or resources to get it happening on your own. Check out www.rentachook.com.au
Contributed by: Jodi Deamer
I saved $36 on the purchase of a wooden Pot Pal, here's how! As a keen gardener who grows vegies from seeds, I found a way to use an empty spice jar to make seedling containers. I cut 10cm wide strips of newspaper which I loosely roll around the spice jar and then fold and tuck the ends of the newspaper under the base, pressing firmly. I then slide the paper pot off the mould and fill with potting mix.
I make a tray of these and pack them tightly together. The tray can be an old box, a seedling tray from the nursery or a Styrofoam box. Ensure whatever you use has holes for drainage. I add a small amount of my favourite 5-in-1 fertiliser to the potting mix, pop in my seed and cover with more soil. Once the seedling has grown it can be put into the garden bed, newspaper and all!
Contributed by: Elizabeth Symes
We created a wonderful new garden, made entirely from recycled items! My daughter and I love to grow our own flowers and vegetables but when we moved into a place with no area for a garden, we had to find a solution and decided to grow things out of pots and boxes. To start with, we made a list of all things we needed, then found out how much they would cost to purchase. To buy planter boxes and all the equipment for growing from seeds was going to prove a costly exercise!
So we visited some warehouses and were given some old wooden shipping pallets for free. We took them apart and reassembled them as wooden planter boxes! My daughter painted designs on them and we made boxes of all sizes. We even recycled the same nails from the pallets so we didn't have to buy any! We used old margarine tubs to create containers for growing seedlings and a friend gave us a large old glass fish tank. This was great - we simply placed it upside down over the seedlings to make a glass house! We even used the air pipes from the fish tank and connected this to an old drink bottle to create an easy watering system. The only cost left was for the seedlings and potting mix. Fortunately though, another friend gave us a bag of unwanted potting mix and their leftover seeds! Now we are having home grown salads with our meals and have lots of lovely flowers to look at. We didn't need to spend a cent - we just thanked everyone who contributed by giving fresh produce from our very own garden!
Contributed by: Jolon Taylor
Here are some more free food ideas for our valued Vault members:
Go bush for authentic Aussie flavour Contributed by: David J
Chickweed pesto free from the garden Contributed by: Jane R
'Grow your own' herbal teas Contributed by: Christine Croce
Four fruits from one tree Contributed by: Tanya Nehr
---
Did I tell you about my $28 strawberries? Actually, there were four. Four strawberries. Twenty-eight dollars each.
Well, you see, it was about this time one year ago, that I last got all gung-ho about growing my own produce. I'd grown garlic chives and sprouted spring onions and flirted with finger eggplants that no-one but me would eat, so I thought I knew a thing or two. Yes, I know this is about Moroccan Spaghetti... bear with me.
So I read along with Rob on his gardening hints and tips (Rob's being the garden I most admire), asked a few questions that made me sound like I was in the know, and off I went. I was raised on a farm and my maternal grandies actually grew strawberries for a living, so I thought that berries being in my blood, as such, I'd start there.
Course, being the fusspot I am, there was no way I was growing my strawberries in polystyrene containers, or hells bells, in the ground! I wanted those Frenchy looking white wicker basket things to hang fetchingly from my retaining wall, thus rendering my distinctly Aussie home a little more soignée (also known as 'noice' in true blue Aussie lingo).
A trip to the hardware store and $110ish later, I was home and ready to grow my own berries. At no stage, did I question how many punnets of said berries in season I could have purchased for aforementioned ridiculous outlay. Positively plummy with the anticipation of success, I loaded my white wicker hanging baskets up with commercial potting mix and organically inclined things, and in went the strawberry runners.
Frenetic watering and fertiliser with stinky stuff went on. We watched with bated breath as little pink flowers appeared. We applauded excitedly as a teeny weeny berry formed in the centre of each pink flower. Then it all went pear (strawberry?) shaped, and my memory is a bit hazy. I tend to block traumatic memories, you see.
We think the brush tail possum that resides in our roof ate a couple. Then there was that visitor with the inquisitive two-year-old who wanted to pick the flowers. And of course, the run in with our excitable little whippet, which resulted in one entire basket, contents and all, being spread all over the front garden. Whatever the circumstances, the outcome was the same.
Four strawberries.
Those four strawberries were unlike any strawberries we'd ever eaten, and how we wished there'd been more.
However, Husband was so traumatised by the idea of consuming a $28 strawberry, that he forbade me to try growing any more, fearing a cataclysmic outcome for the kids inheritance that we're madly trying to spend.
So, now I stick with herbs. Herbs I can do. I'm happy to hide herbs amongst the other stuff in the garden. I'm even content with plastic pots full of happy little herbs. Growing herbs actually saves me money, so Husband is happy too.
So, here's a great recipe that uses all of my favourite easy-to-grow herbs. It's vego, is easily adapted for gluten sensitivity, is dairy-free, and has the potential to turn you off traditional spaghetti sauce forever. It's an absolute corker and all you need is a couple of pantry ingredients and some home grown herbs. Not a $28 strawberry in sight!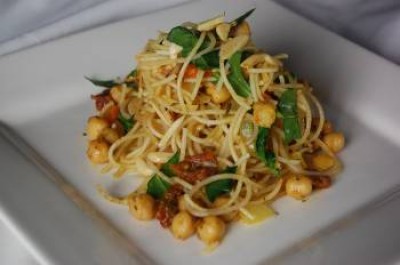 You'll need a big pot of water to cook the pasta and a medium one for the sauce, as well as a non-stick frying pan for toasting the almonds. A couple of sharp knives and some scissors will be handy too.
Here's the ingredients list:
Pasta, any sort. We use gluten-free fettuccine, but just use your favourite.

1 punnet tomatoes. If you're a more savvy gardener than I, then you might be lucky enough to have some cherry tomatoes or heirloom tomatoes or something equally impressive nodding in your garden. I don't, so I tend to use either a punnet of cherry tomatoes, or 4-5 big bought (insert long suffering sigh) tomatoes, chopped up, roughly. Please don't use tinned tomatoes for this one. It just won't be the same. This is, however, stunning with sun-dried or semi-dried tomatoes.

2-3 big handfuls of herby stuff, snipped up with the kitchen scissors. So, shallots, parsley, garlic chives, coriander, mint, rocket, even a little bit of dandelion, nasturtium leaf and stinging nettle washed well and blanched if you're in to foraging, are all good.

A handful of nuts or seeds. Between ¼ and ½ cup is ideal. We like almond slivers, but you could use pine nuts if you're posh, or pumpkin, black mustard or poppy seeds if you're allergic.

1 onion, finely chopped

2 cloves garlic, crushed

½ tsp each of cinnamon and turmeric

1 tsp each of ground coriander and cumin

1 tin chickpeas, drained and rinsed till they stop foaming, or the equivalent amount of soaked and pre-cooked ones.

¼ cup olive oil
Get out your medium saucepan and add the oil. Heat it over a medium hotplate until warm and add your onion and garlic. Stir it all around for a minute or two until it's soft. You don't want it browned so much, just tender.
Add your tomatoes and spices and turn it all down to simmer very gently while the rest of your meal is cooking. It doesn't need to fry. All you need is for the tomatoes to break down a little.
Turn on your largest hotplate and get the water boiling for your pasta. Cook as directed on the packet.
Put another hotplate on the highest setting and get out your non-stick frying pan. Toss the nuts or seeds around until they're roasted and smell warm and toasty. Tip them out of the frying pan onto a platter straight away or they'll burn.
By now, your Moroccan sauce should be coming along just fine and dandy, and it's time to add the chickpeas and toasted seeds or nuts. Taste it, toss it all around, and add seasoning if you think it's necessary.
Drain your pasta well, and add the sauce, tossing it all well. Add your herbs and turn the pasta over them gently. Ready!
Now Husband, not being a huge pasta fan, skips the fettuccine and says 'I'll just have the Moroccan thanks, hold the spag'. So be it. This is such a great flavoursome meatless meal, that as long as he can have it 'hold the spag', he's happy.
As for the strawberries, the bought variety will do me just fine, thanks very much. I've got my kids' inheritance to spend and it won't be on strawberry runners!
---
Hi Everyone,
This month the 50 cent Army indulged in 'A little Break'. Having some time to call our own is good for us physically and mentally and will often keep the wheels on our bus as we navigate this journey of life. There are many ways to enjoy a '50c R & R' - start with turning off your mobile! Plan easy 'holiday' meals. Save for inexpensive but enjoyable holidays throughout the year... such as ours in our little caravan.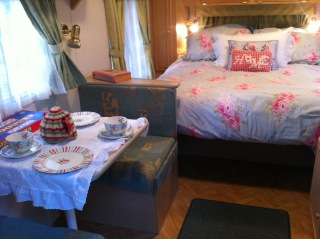 Here it is - although it is 'snug', it is the means of so much fun and happiness. We go to a beach area two hour's drive from our home, and for the princely sum of $28 per night, we get to stay in a beautiful scenic caravan park with the sound of waves breaking as we drift off to sleep.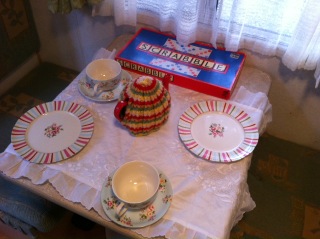 We take beautiful tea and delicious food, our favourite books and DVDs, board games, lovely linen and our beach gear. The slow cooker is a must for easy meals, and wraps, dips and salad fillings make delicious lunches and snacks. One of Annabel's great hints was to fill a 'holiday basket' with your favourite things including wonderful smelling lotions and potions to indulge in some holiday beauty - bliss!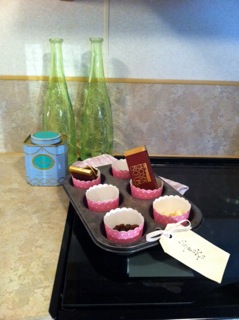 If you find that a vacation seems to be out of the question, why don't you consider a 'Staycation'. This is where you use your own home as a holiday destination with you as the guests! You can still enjoy wonderful treats and spend time pursuing some delightful local attractions. The key to this is letting people know that you are 'on holiday' - you stop work and all your normal activities - you are on holidays after all!
Next month we get to explore the delights of an abundant Christmas where ideas aplenty will await us all for just cents. Drop in, say hello and share your '50c Indulgence' ideas at...
Gifts from the heart... Under 50 cent indulgences
We look forward to seeing you there,
Helen
---
When our son turned five, I bought him what I thought to be THE coolest birthday present ever. It was the one thing I badly wanted as a kid, and assumed he would also love... a whopping big outdoor playhouse. Cool right? When I told him that his mystery birthday present was arriving on the back of Granddad's truck he was wide-eyed with excitement and wonder. However, when it arrived, his wonder turned to disappointment. He was imagining Granddad might be delivering a new bike, a rocket ship, a dinosaur or some other exciting truck load of boy-type fun. My childhood dream, it turned out, was nowhere near his!
The playhouse spent most of the next 10 years as a storage shed for bikes, trikes, balls and other outdoor paraphernalia. Sporadically, I'd clean it out and encourage the kids to actually play in it. Which they did a handful of times, until a handful of rather large, long-legged, hairy spiders saw the untapped potential of this vacant real estate and set up their own home. And that was it. The playhouse was deserted, the kids actually feared it. So it sat, a home for unwanted toys and spiders with a taste for the indoors.
But that all changed about two years ago when we found the perfect tenants. Six feathery, clucky chooks. I'd wanted chooks for years - we had them when I was a kid and I have fond memories of my own baby chick that followed me everywhere, and of gathering freshly laid eggs and enjoying yummy, golden-yolked eggs.
The playhouse was the perfect chookie castle. It's super sturdy and totally watertight; we just needed to add a few roosting poles and nest boxes - a couple of second hand beer crates did the job nicely! Setting up the chook enclosure down in the back yard did take a bit of time, and money was particularly tight, so we mustered every ounce of ingenuity we had and used whatever we could recycle! We had a stack of metal poles and netting from the kids' trampoline enclosure that had broken months before. The poles were perfect for the frame, we just needed to buy some wire mesh (discounted of course!) and we used the netting to help block up holes in the bush and hedge that they could escape through when we let them out to forage. The end result was a fabulous, secure chookie area that has resulted in hundreds and hundreds of delicious, home-grown eggs!
Thankfully, this was one recaptured childhood memory that did not disappoint. I still love heading down to the chook house each morning and gathering up those freshly laid, warm eggs. Sometimes they're huge double yolkers! And the colour and taste - mmmm!
We've only had to buy eggs twice since we set up, and that's been during winter when the girls tend to lay fewer eggs. But that's okay because in the height of their production we were getting six eggs a day! Our friends, family and neighbours have been kept well supplied. We've even set up a barter system with a few of them - we've swapped eggs for all sorts of goodies; vegetables, babysitting time, fresh baking, bread and so on! And a carton of fresh, free range eggs is the perfect way to say thanks for those little favours that others do for us.
By my reckoning, it cost us a total of $300-ish to get set up, including the cost of the chickens, the wire mesh and the extra bits and pieces like new hinges for the playhouse door and so on. We were buying two dozen eggs every week (we eat a lot of eggs!), so that's around $16 a week. We now only pay around $4.00 a week for grain - and are getting an abundance of super fresh eggs from super happy hens!
And of course, the chooks offer so many more benefits than just yummy eggs! They love to devour scraps that would normally take up space in the bin, they keep on top of the weeds and they provide fantastic fertilizer! And with any luck, our kids will have wonderful childhood memories of baby chickens and fresh yummy eggs too (which may just make up for their bad memories about giant spiders in the playhouse!).
Read more of Claire's Corner in our Members' Blogs area.
---
Last weekend we finished off our bathtub worm farm which we'd started last week. We made it using bits we already had lying about the place... the bath was last year's water chestnut bed, we also used the legs from four metal chair legs bolted together, the rails from an old bed and a screen door that has lived under the house for over five years.
The worms harvested from the blue barrel went in on Monday afternoon. We spread them out nicely under shredded paper and worm slushy, which we added later in the week, and they appear to be doing fine. You can check out our YouTube clip, 'How and what we feed the Worms' if you are interested.
During the week I also harvested one of the 60L barrel farms from a Freecycle member but didn't find many worms in there. I am slightly disappointed in myself as the drum was left far too long before being harvested and I found a few dried out worms under the pavers where the drum sat. I did get a large amount of great looking castings, but only a fraction of the worms harvested compared to the blue barrel in the above clip. They were fed mainly horse manure with some whole vegie scraps every now and then. We also took some worms from the blue barrel farm down the back as well as the black farm to boost the numbers in the gifted tub.
Worms are hermaphrodites but mate with each other by joining at the clitellum (the band around the body). Sperm is exchanged and after a while a cocoon forms in the clitellum which is released after it matures.
We haven't found many cocoons this time round as I think it is the wrong time of the year and a tad too cold for these cold blooded squirmers. The cocoons can have up to three babies in each and are viable for long periods waiting for the right conditions before hatching.
From what we have seen, compost worms can handle very damp conditions. We have them living quite happily and thriving in our aquaponic grow beds where they munch on fallen vegetation, roots from plants that have been pulled, as well as any solid fish waste that comes through with the water. We have also harvested healthy worms from some very mucky clogged up farms in the past, I would even go as far as saying they were happier than pigs in muck!
Worms can eat from half to nearly double their bodyweight in a day if the conditions are right. Their healthy appetite allows them to convert nearly any kitchen or garden waste into nutrient rich, cheap fertiliser for your garden at a great rate. They also recycle valuable organic material that would normally go to waste in a rubbish dump.
I would greatly encourage anyone who has the space in their garden to consider getting some of these little fellas. We started off with just a top-up pack of worms (500 or so) and now have at least a few thousand - and those numbers will only climb when the weather heats up. They can set you back a bit when you first start out, but you could ask family and friends with a worm farm if they would be willing to part with some, so you can start up your own. You could also ask on Freecyle as there may be someone there who is willing to share some of their own.
This weekend I will be spending some time with my seed tins, a sketch of the patch, some garden books and my favourite online planting guide - Gardenate. I like this site as you can enter your climate and get a fairly good idea of what is ready to be planted out. I don't stick to it wholeheartedly as we can plant some things that our neighbours can't due to the layout of their block and tree coverage. It really is a bit of a guessing game with plenty of experimentation.
I am also trying to take advantage of a few shady spots to squeeze in some late cold weather crops like snow peas before it warms up too much. I noticed yesterday that a few had started to break the surface.
On Monday I planted some Nantes carrots into a barrel and decided to cover them with coco peat to act as a mulch to keep the seeds moist, time will tell if this will work though! Both lots of beetroot, Mini and Early Wonder, which were planted over the past few weeks, have started to show their leaves! (Happy dance!)
I had a great harvest of a few plants yesterday. We got some assorted peas, some strange sweet potatoes, a nice looking dragon carrot, just under 1.9kg of Roma tomatoes, the last full head of the second crop of broccoli and a few berries!
It's great to see so many fantastic SS garden-oriented threads. There are some excellent gardeners out there with lots of valuable experience to share! Here's a few to help everyone find a little green-fingered inspiration!
SS veggie gardens... Downhill side of winter
How self-sufficient are you? #2
Triple SSS - semi self-sufficient
Kiwi gardeners - what vegies are you growing now?
I'm off to harvest some more worms and castings, happy harvesting and have a great week!
Rob Bob : )»
Catch up with Rob Bob in our Members' Blogs area.
---
We love simple solutions that bring great results and this month's article really fits that bill. In it Fran shows us how to use homeopathic remedies to scare away snails, get rid of aphids, scare off caterpillars and improve your soil.
Here is a link to the article.
---
Last month Kaylene McGrath asked for our help:
"I live in Tasmania and most of us down here have wood combustion heaters (because it gets REALLY cold).
"I recently had some renovations done and have put my wood heater in the middle of the very large open plan living room so that the entire room heats evenly. Works great! My problem is that I can't find any four sided fire guard screens. The closest I have found was well in excess of $400 and I would have to buy two and connect them. I have cats, dogs and children and am clumsy so I'm constantly worried about someone burning themselves.
"I was wondering if maybe some of the amazing members might have some ideas I could try?"
Thanks so much to everyone who wrote in with their innovative and economical ideas for Kaylene. Here are some of our favourites!
Instead of buying an expensive fire screen, a folding pet playpen made of galvanized or powder-coated wire is an economical option. These come in various heights and lengths and cost $40-$80. If one playpen isn't big enough, you can easily join two together. Look for one with a full panel door so you can get in and out easily, as many of them only have a small access door for a pet.
Contributed by: Linda S.
You could try asking at local engineering shops if they could make a customised fire guard for you (or know of someone who could). My dad used to own an engineering shop and often had local people drop in with small jobs, he never minded. You could also try recycling depots to see if they have something that would work or could be made into a four-sided guard. Also, I often see stories in the local paper about the 'Men's Shed' who help local residents/groups with small jobs. The Men's Shed are retired gentlemen who like to be kept busy and feel useful, I think they are great!
Contributed by: Tracy B.
When our children were little and we needed to screen a large slow-combustion heater, we found some old security door screens minus the fly-wire (try the recycling centre, roadside pick-ups and so on). Using hinges, we joined them together along the short sides to make a solid, firm and child-proof safety screen. As our fire was against a wall we used three and then secured the open ends to the wall for safety, but for a heater in the centre of a room, just use four. They are self-supporting and large enough to leave plenty of space between the screen and heater.
Contributed by: Suzanne Waters
A friend of mine who needed a four-sided fire guard went along to a second hand shop and found an old playpen for just $5.00. Her husband undid one side, painted it black and fitted it around the fire. He turned the side that he undid into a gate so they could put wood in the fire but it had a padlock so the children couldn't open it. She also hung bells on the top part so if the kids climbed up on it she heard it.
Contributed by: Robyne Neal
We made a fantastic fire guard, which is by far the most secure fire guard I've seen on anyone's home, for just $75! And I have never worried about our children, or anyone else's, hurting themselves on our fireplace!
Rather than pay a ridiculous price for a flimsy store-bought guard, we went to our local recycling yard and picked up some simple old steel stair railing. The pieces that were designed to go up the stairs now create a nice diagonal feature on the side of the guard, and the panel that was originally on the landing has been cut down to make a gate at the front. The whole thing has been bolted to the wall, and is as sturdy now as when we first installed it.
Contributed by: Terri Adams-Munn
My friend bought some small, connectible stainless steel fencing screens from Bunnings which can be set up in any configuration. She uses them for mini duckling pens but they could go well around a fire place too. I believe they were under $60 for a set.
Contributed by: Kathleen Hughes
For just $100, my partner made us a fire screen using weldmesh which he cut and hinged together. We used plastic tubing sliced open length ways to cover the sharp edges. The off-cuts also made a frame for growing peas and a pannier guard for my bicycle!
Contributed by: Ruth F.
For an economical wood burner surround, you can buy a four-sided square cage from Bunnings (creates a one square metre size pen) that is commonly used as a quick set-up compost surround. I recently bought one - they are only about $40 each and are very sturdy too. And if you no longer need the fire surround you have a compost bin ready for use!
Contributed by: Jenny Robertshaw
For a great four-sided fire guard, a wooden playpen can be picked up cheap or free from Freecycle. Simply remove the hinges from one side to open it and use catches to act as a gate. If possible, it can be screwed to the floor to stop it moving. If you want a metal guard, you could check out the second hand stores for old gates that can be hinged together, fencing or even bed heads. We had some fantastic wrought iron railing that with a coat of paint would have been beautiful! As an added bonus, something like this can also be used as a clothes horse for drying.
Contributed by: Barb W.
For an economical alternative to expensive fire guards and playpens, Masters (the new competition for Bunnings) has outdoor climbing plant fences that only cost $8.00 and are about 80cm tall, 160-180cm long. If you bought a couple of these (depending on how much room you want to keep between the kids and the heater) and have some string or twine at home, you can make your own fire guards. And later you can use them in your garden!
We bought some and used them at an outdoor event recently to keep our toddler corralled (used long gardening stakes to secure them to the ground and twine to tie them together).
Contributed by: The B's
You could try the Lindam Safe and Secure Children's Play Pen from Target. We bought one recently on special for $119. It is a children's playpen that doubles as a safety guard to block access to a fire or another part of a room. You would normally change the configuration for a wall fire, but as it is six sided, it may go all the way around your fire in the playpen configuration. It even has a child safety gate that you can open to gain access.
Contributed by: Michelle R.
---
Heather has sent in this cry for help:-
"I have a conundrum. We are both in our seventies. My husband has been seriously ill and is on chemotherapy. I am being constantly reminded that he 'doesn't like' stews or casseroles. He only likes grills or roasts. Consequently I am trying to cook something new and different every evening of the week, which I find thoroughly emotionally exhausting. He won't have a main meal in the middle of the day, which we should both have, as it's better for physical reasons. I would greatly appreciate some solutions!"
If you have any pearls of wisdom you'd like to share with Heather, please send them in to us here.
---
I just wanted to say a huge thank you to all the members of Simple Savings who helped me, gave me tips and supported me in my efforts to obtain freedom from debt. Our block of land has finally been sold and when we received the cheque in July we were at last totally debt-free. I didn't really believe it could happen but the patience, frugality and hard work have paid off and now my hubby and I can enjoy our lives knowing everything we do, eat, wear, buy and so on, will be ours and paid for with our own money. Thanks again. I couldn't have done it without you.
Pat Murphy
---
Phew! Well, that's a wrap on another Simple Savings newsletter. We hope you have enjoyed it and have been inspired by all the money saving tips. Our members are hugely important to us and we love hearing from you all! So next time you're on the website, why don't you get in touch and say, 'G'day'! Let us know what you would like to see more of in our newsletter or any suggestions you have for something new to try. We love receiving your clever ideas!
Don't forget to spread the love around to your family and friends too by forwarding them our newsletter or letting them know about our website. Help make their lives easier and save them money too! Or tell them about us on Facebook by clicking the 'like' button on our Simple Savings Facebook page.
We hope you have a great month enjoying your free food!
Till next time...
All the best,
Fiona