4 matching pages.
I wanted to be able to give something back as a thank you for all the support, advice and encouragement I have received from members during my...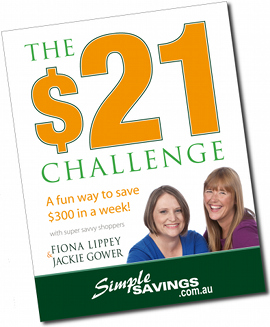 # Welcome to the home of the $21 Challenge! ## What exactly...
Can you feed YOUR family for a whole week with just $21? The Survival Guide contains tips and recipes to help you beat the $21 Challenge.
You can download and read the first and second chapters of the $21 Challenge book here: [ ![][2]First chapter][3] [ ![][2]Second chapter ][4] To...