About the authors:
Fiona Lippey
The real problem with a blurb about Fiona Lippey being written by Fiona Lippey, is I could say anything about myself. So, instead here is a link to some articles about me and Simple Savings written by independent and unbiased journalists.
This first story was written by Fennella Souter. Fennella is one of Australia's top journalists. She has interviewed the likes of Hugh Jackman and Naomi Watts.

Here is another story about how Simple Savings started. It was written by Alix Clark of Virgin Blue's Inflight magazine, Voyeur. I love the picture Alix choose because it says so much about Simple Savings and the way we think.
Jackie Gower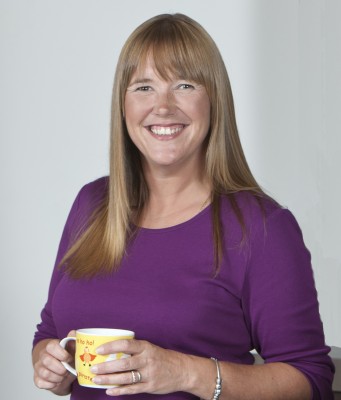 Jackie Gower has been a published author for over 30 years - which is a pretty good achievement considering she is only 38 years old! She began blogging on the Simple Savings website under the pen name 'Penny Wise' back in 2005 and has enjoyed a loyal readership ever since. She also writes a weekly 'Penny Wise' column in That's Life! magazine, which has one million readers a week in Australia and New Zealand.
Jackie features regularly in regional and national newspapers and has appeared on 'Breakfast', 'Good Morning', 'Central News' and 'Campbell Live' TV shows in NZ. She has a weekly money saving segment on Coromandel FM radio and is a popular contributor each week on Easymix FM.
Jackie lives on NZ's beautiful Coromandel Peninsula with husband Noel and their sons Liam (15) and Alistair (13). With two hungry teenage boys in the house (not to mention all their friends) Jackie wouldn't be without her $21 Challenge recipes!
Contact Details:
For an interview, please leave your details at this page.
Statistics
Simple Savings is the most popular money related publication in Australia.
The website www.simplesavings.com.au averages 11 million hits per month.
To date Simple Savings members have recorded

$21,997,726

in savings.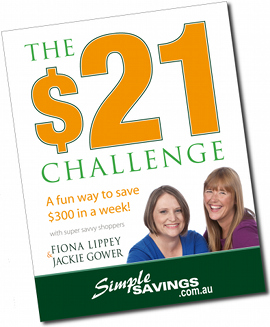 ISBN: 978-0-9806533-0-4 (Aust)
978-0-9806533-1-1 (NZ)
Free Sample Chapters