Tinned Baby Poo
The best presents either taste delicious or make you laugh. We have created a gift that does both - Tinned Baby Poo! You can make it yourself for less than $2 per tin.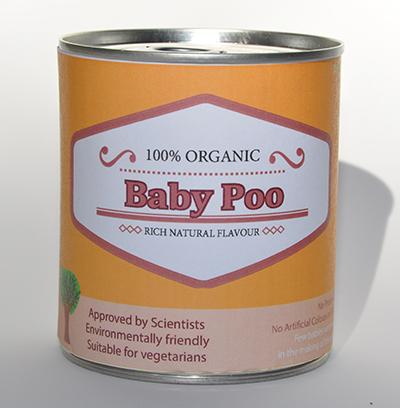 This is one of our favourite gifts to give. It's funny, the reactions are priceless, it looks great and tastes great too. Yes, it really does taste great! This is because the 'baby poo' is actually yummy caramel, made from boiled sweetened condensed milk.
When people open their gift of 'baby poo' they look a little surprised. I love watching people trying to work out whether or not it really is a tin of 'Baby Poo'. They start by reading the entire label, turning the can around and checking all the seams. This is on the back of the tin.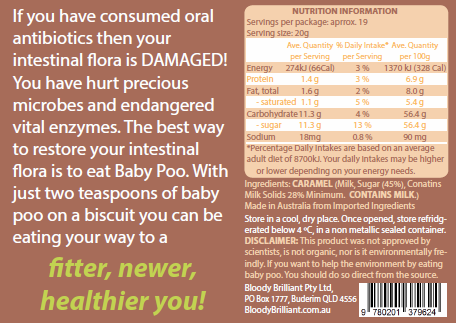 Then they ask, 'Where did you get it?' or 'How did you get it in the tin?'. This is when you reveal your secret, that it's boiled sweetened condensed milk. Then there is a long pause, they take a deep breath, look relieved, smile and say, 'Yum. My grandma used to make that. I love it!'
To make your own, start by peeling the label off four tins of sweetened condensed milk.
Place some loose cutlery in the bottom of a large pot and fill with water. This is important, as you don't want your tins to be touching the bottom of the pot, otherwise they can over cook.
Carefully place your tins into the pot, making sure they are completely covered with water and the bottom of each one is touching the cutlery, not the pot.
Bring everything to the boil and simmer for two hours.
Once the tins are cool, remove them from the water.
Dry the tins thoroughly to stop them rusting.
Print and cut out your baby poo labels, then once the cans are completely cool and dry, stick them on.
As you can see, the caramel really does look like baby poo!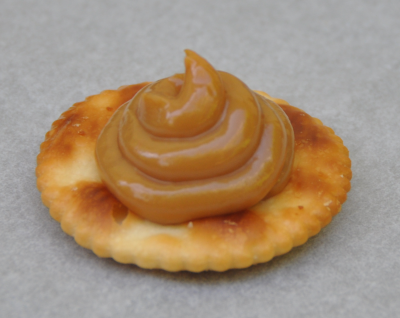 This is what the Simple Savings 'Baby Poo' labels look like.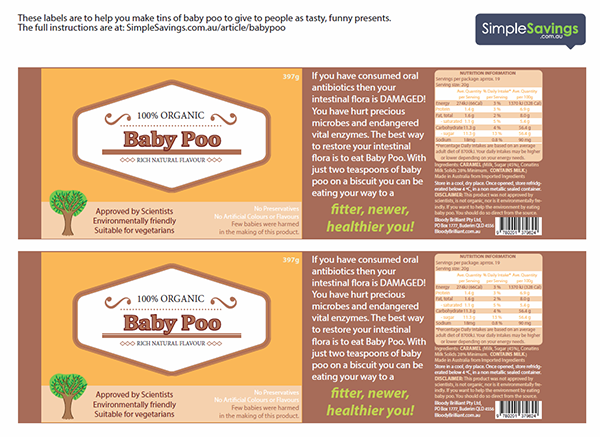 If you are a Vault member you can use our labels or you can make your own labels for free with Canva. If you would like to learn more about our Savings Vault read our article 20,000+ Savings Tips. If you are logged in and you are a Vault member you can download the labels by clicking this link.