Hi,
How are you going? I hope you are having a great month. In Simple Savings land we are having a "Chuck it out Frenzy" where we are cleaning out the 'odds and sods' and 'Bonus Ingredients' that have been cluttering up the pantry. You know the ingredients I am talking about. Things 'left over from a fancy recipe', 'bought when hungry', 'too busy to use', 'not a staple cooking supply', 'don't know what to do with', 'everyone is scared to eat' or 'bought at the start of Covid'.
This month we are asking people to get together and help each other use up the 'what can I do with this?' ingredients by diving into your pantry, picking up something that has been sitting there for a while and then asking others for cooking suggestions and/or recipes.
To get the ball rolling below are some weird items from my fridge and freezer. I have also posted these items in Claire's 'Chuck it Out Frenzy' in the forum and in our Facebook group.
It is going to be a great month.
Many grins,
Fiona
PS. Our Leg Up program is where we give away a membership for every membership purchased. Click here if you would like a Leg Up Membership and here if you would like a paid membership.
---
Can you please help me clean out my fridge and pantry this month? It is full of really weird items that I don't know what to do with and am having trouble eating.
Before you ask, why on earth did you buy those things in the first place? It is because I love cooking and tasting weird food. The stranger it is, the more likely I am to want it. And, every birthday/Christmas/Mother's Day my kids get me the weirdest gluten-free/dairy-free food they can find.
Here are some of the things, I don't know what to do with:-
Agar Agar: It is supposed to be like gelatine. But, each time I've tried to use it the jelly never sets. I have tried following online recipes, but it has been one fail after another fail. Do you have any suggestions for Agar Agar?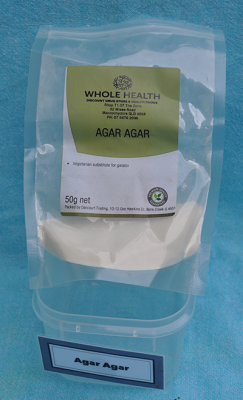 Seasoned Banana Chips: Do you have any suggestions for what I can do with these? Should I blend them into a flour or put them in the kids lunches? The ingredients are: banana, oil, black pepper, kali mirch, dried mango powder, cumin, mint, ginger, coriander, asafoetida, chilli, cassava leaves, stone flower, triphala, clove, black salt, common salt. If you had these banana chips in your pantry, what would you do with them?
Buckwheat: Using up buckwheat shouldn't be hard. But, I keep looking at it, deciding it is too hard and closing the pantry door. If you had a pile of buckwheat, what would you do with it?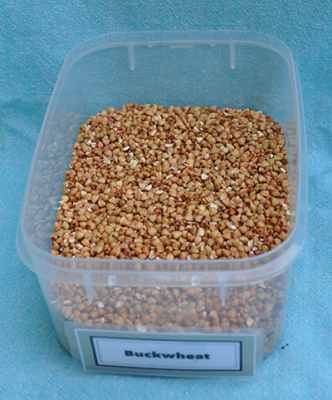 Chia Seeds: Chia seeds are healthy and can be really tasty. But, I can never bring myself to cook with them. If you had a container of Chia seeds what would you do with them?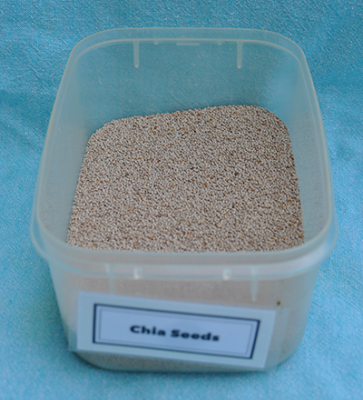 Marinated Baby Figs: These should be easy to use up. But, I haven't even opened the jar. All suggestions welcome :-)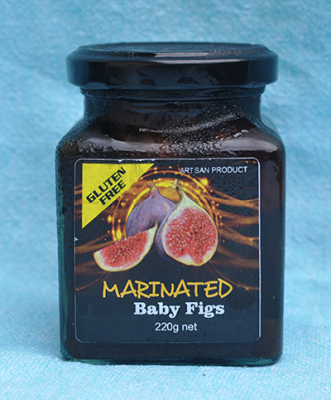 Fish Crackers: The package says they are 'tasty n crunchy', but I'm finding opening the bag and tasting them a bit difficult. What do you think they are going to taste like and do you have suggestions for eating them?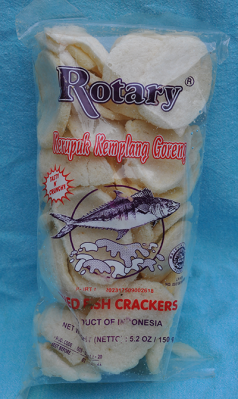 Kimchi: Is supposed to be tasty and really healthy, but what do I do with it? This has been sitting in my fridge for a year. If you had to use up a jar of Kimchi, what would you do with it?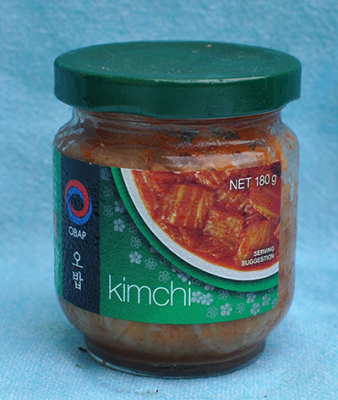 Lime Pickle: This Lime Pickle came from the Indian grocery store. Is it a dip, a sauce, a curry ingredient? And, why do I enjoy buying up random ingredients I have never seen before?
Liquid Smoke: This is supposed to be really tasty, but it has been sitting in my fridge waiting to be used for six months. The reason I am not using it is because I'm a bit scared of it and keep forgetting it is in the fridge. Have you ever used Liquid Smoke? If so, what did you do with it? Does it taste like preservatives?

Mung Bean Seeds: This is a lot of Mung Bean seeds. Do you have any suggestions other than sprouting them? Can they be added to bolognese?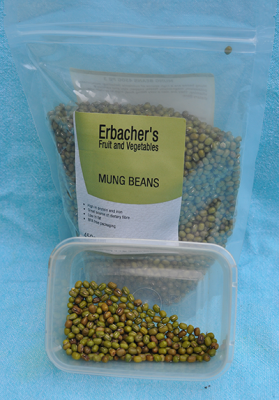 Thai Crispy Rolls: These were a birthday present from the kids. Have you ever tried them and do you have any suggestions on what to do with them?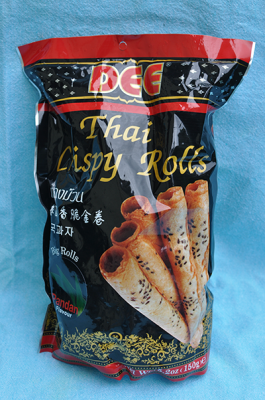 These are the 'odds and sods' from my cupboards. What do you have in cupboard and would you like help using them up? If so, post a picture in our private forum or Facebook group where you can great suggestions and wonderful tips for using ingredients that may have ended up in landfill. And, if you have any suggestions on how I can use up some of my weird ingredients. I want to hear from you.
---
This month we are going to give away five $20 prizes for the best contributors in the forum and/or Facebook. This could be people who are the most helpful, most popular post or weirdest food ingredient between now and midnight May 25th.
All winners will be announced in next month's newsletter.
---
Here is the best from our SS facebook group. What a great idea!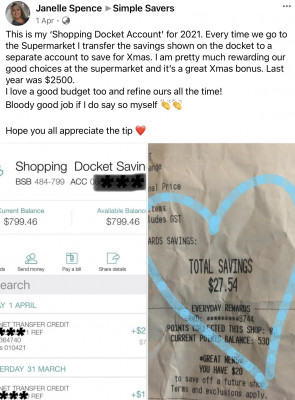 ---
These threads are from the best of the Simple Savings forum -
If you are a single person household, you might like to join the ladies over in the Simple Savings forum. They have a great new thread called 'One-person Households chat and support.' It is over here at
In the '2021 - The $30K Club - # Easter Eggs and long weekend thread'
Katie has posted pictures of her fantastic 'Knitting for Brisbane's needy' efforts all packaged up and ready to deliver. She also shows how she 'debt busts' while volunteering. Well done Katie! And to all the other ladies on that thread who are paying down their mortgages and or investing. You are all amazing.
Here is the link /fora/4373038
NOTE: Reminder you need to be a current member and logged into the Savings Vault to read the forum. You can become a member by applying to our Leg Up program. Which is where we give away a membership for every membership purchased. Click here if you would like a Leg Up Membership and here if you would like a paid membership.
---
This month we received another fantastic email filled with tips from Margaret S to share with you.
Margaret says "other things I am frugal with"
"I cut my Christmas cards so I just have the front picture and use it as a gift tag with plenty of room on the back to give a nice Christmas message.
I knit rugs for charity, so often only small pieces of yarn are left over from another project.
I thread these together and knit them continuously to make a colourful rug.
When I use the full size oven I do a big bake up, all other times I just use the half oven.
I save all of the A4 paper that has only been printed on one side, then use this for printing drafts, or emails for my husband to read etc.
I very rarely have leftover cooked veggies as we only cook what we require for the two of us, but did the same when the family was still home."
---
This month we are having a chuck out frenzy. It is time to give our hardly used items a new lease of life in a different house. Most people had a pretty good clean out at some stage during COVID.
But if you have now accumulated more unused or unwanted belongings, then feel free to join in with us, to pass those unwanted things on. Or if you cleaned up and the things are still sitting there, then it's time to move them on.
I think it is important to psyche ourselves up for this challenge. We really need to take a good look at every single thing with fresh and objective eyes if we truly want to make a change.
Being honest with ourselves about - do I use this? Have I used it? Will I ever use it?
If the answer is no, then move it on and find it a better home.
Pass on items such as 'taking up space' handbags, kids toys and playground equipment you may never use, to people or friends or to your local charity shop.
I know a young lady who was absolutely thrilled to pick up a good leather handbag from an op shop. She was as pleased as anything. It was so lovely to see!
I also know of another mum of three little ones who very happily picks up second hand toys for her little boys. They were eyeing off a particular expensive brand of trampoline and managed to get the exact thing, almost brand new for free, because someone no longer wanted the hassle of cleaning leaves and things off it...so please pass things on if they are just sitting there!
---
Welcome to this month's recipe corner. Sandra has made some great recipes to turn leftovers into a tasty burger sauce and delicious muffins.
Here's a great BURGER SAUCE recipe which will use up those sauce dribs and drabs.
And YES, we here at Simple Savings are those people who turn our bottles upside down to get the last bits out of them.
½ cup of Mayonnaise
¼ cup of Tomato Sauce
2 teaspoons of sweet pickle relish (or any relish)
2 teaspoons of sugar
2 teaspoons of white vinegar
1 teaspoon of ground black pepper.
Mix all of the ingredients well together and store in a jar in the fridge.
This sauce can be used on sandwiches or burgers.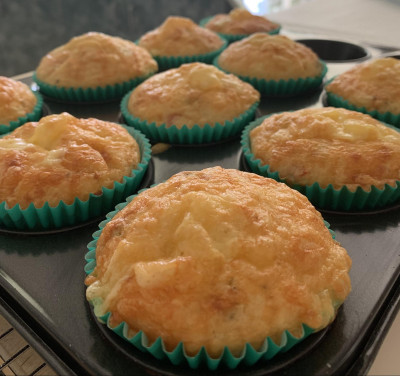 1 cup of buttermilk.
Note - You can make your own buttermilk, by pouring out 1 cup of milk into a jug and adding a dash of vinegar or lemon juice to it and stirring it and setting it aside for a few minutes.
⅓ of a cup of oil
⅓ cup of grated cheese
2 eggs
1 ½ cups of plain flour
3 teaspoons of baking powder
1 finely chopped capsicum
½ cup of basil leaves
Salt and black pepper
Extra grated cheese.
Preheat the oven to 200⁰C. Prepare a baking tray.
In a large bowl, whisk together the buttermilk, oil, grated cheese and eggs.
In a separate large bowl, combine the flour and baking powder with the capsicum and basil. Mix well.
Add the buttermilk mixture into the flour mixture and mix until JUST combined. (Overmixed muffins will be tough!)
Spoon the mixture into paper muffins cases or into a very well greased muffin tin.
Add extra grated cheese to the tops of the muffins.
Bake in the hot oven for 20 minutes or until golden brown.
Use an ice cream scoop to put equal measures of muffin mixture into the paper cases or muffin tin holes.