Dark, Decadent, Gluten and Dairy Free Chocolate Cake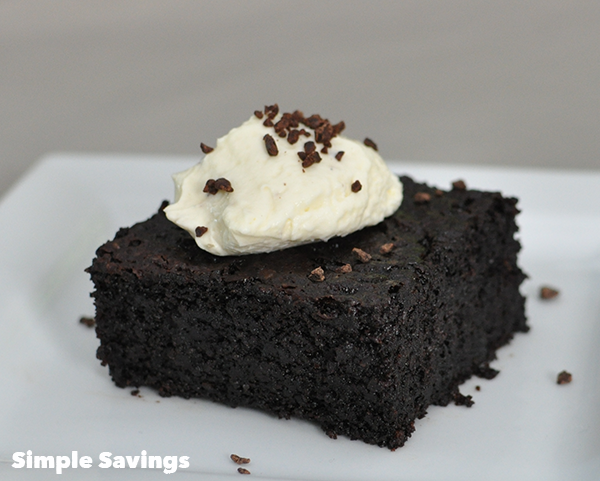 If you want a cake to impress, this is it. It is so delicious my chef brother-in-law declared is "the best chocolate cake I have tasted in ages."
This cake tastes so good no one will suspect it is gluten free and dairy free.
Ingredients
1 tsp bicarb soda
100 grams cocoa
½ tsp salt
300 grams almond meal
400 grams caster sugar
2 tbsp vanilla sugar
300 ml olive oil
250 ml water
6 large eggs
Method
Pre-heat oven to 180 degrees
Grease and line a large cake tin or two medium cake tins
Grab a medium bowl, large bowl and a sifter
The large bowl is for your dry ingredients
Sift bicarb, cocoa and salt into large bowl
Add caster sugar, vanilla sugar and almonds to large bowl and mix
In the other bowl, mix olive oil, water and eggs
Add the wet ingredients to the dry ingredients and mix well
Pour into cake tin and bake for an hour
(The cream on top of the cake in the photo is Lactose free. The chocolate on top of the cake is gluten and dairy free. This recipe has been adapted from Nigella's Olive Oil Chocolate Cake.)