"Secrets to Saving Money in Australia" Free Newsletter - December 2008
This issue includes:-
Sad Sally, Happy Hanna: Life After Debt
Switch and Save!
Best of the Vault: Transform Your Life
Best of the Forum: Debt Free Revolution
Recipes to Get Ahead
Penny's Blog: It Ain't What You Do, It's the Way That You Do it...
Homeopathy Corner: Kitchen Cupboard Cures
From Last Month: Games to Make and Play
This Month's Help Request: Lactose Free and Expecting Twins
Savings Story: Waste No More
---
Hi!
Happy New Year! I hope you had a great Christmas and are all ready for 2009. Did your calendar download and print easily? Are you going to join us in our 'War on Debt'? It is going to be so much fun. The first bill I'm going to take on in the New Year is my phone bill. I reckon we can knock another $50 a month off it *big grin*.
It is going to be a fantastic year! This year, to help you along, our Hint of the Week competition will tie in closely with the calendar. So, if you find a clever way to reduce one of your bills and get a better deal in January, send it in to us and you could win a year's free Vault membership (value $47). I'm really looking forward to hearing how you find the best deal.
It blows me away how much us Simple Savers achieve together. We make a great team!
"I have been enjoying reading all the ways to save but have been thinking how hopeless I am that I can't manage to implement any of the useful tips from you and your readers. Then all of a sudden, without even realising it, Simple Savings has osmotically crept into my brain and I am now thinking in a totally different way! I wanted a bigger house with a dog and a pool and more and more and more. I kept feeling sorry for my young teenagers; that they were being brought up in a town house with a courtyard garden. I didn't see the park across the road, or the happiness they feel being able to ride their bikes to school and walk around the neighbourhood on weekends, getting a milkshake and going to the local park. My kids are not unfortunate! They are lucky. We have decided to put our cars in the street as they are not worth much, and are now converting our garage into a retreat for them so we can have a little peace and quiet in the main part of the open plan house. They are excited about having a 'cool' place to hang out without the 'old people'. So thanks for the information, I never would be thinking in this way without reading about everyone else's changes and ideas." (Atty Highfield)
"I have been reading your tips for a year or so and want to confirm some of the things you have written in this email. I feel like I have spent the last six years running due to my work as a contract bookkeeper that has kept me so flat out during the growing economic period; however with the slowing economy my work has begun to peter off and, while initially I was very stressed about it and still am in a small way, I have found that I have time. It has been so fulfilling! I have time to go down to the beach for a walk in the morning before work and have a swim. This saves the money I was spending on gym and yoga classes. I have found time to enjoy a slower pace of life and to take time to cook and use all the food I buy. I was definitely an unthinking spender during the good income times and I am now thinking about my purchases more. Luckily my husband never let us get into too much debt, so now that things have slowed down at least we don't have the added stress of a huge mortgage or cars to pay off. Thanks for confirming the positives of the economic downturn." (Joanne Lyons)
"Season's Greetings to the team! Thanks for the great advice that you give out. Your many practical ideas and tips are a great help and help us all to live more within our means. I agree that we can all too easily live and use more than we need. Your tips are often invaluable in curbing extravagance every day - the occasional time or oversight then would not hurt so much. Living on a pension means you need to conserve as much as you can to make what you have go further and still save. Thank you for your many money and food saving tips. I have found many of them very useful. Keep up the good work and all the best for the New Year!" (Jenny Anderson)
"I watched your story on Today Tonight and thought I would check out your website the next day. What a surprise! This is just what I have been looking for and here it was all this time. I work full time, am self employed with my husband and have four teenagers living at home. I have been trying to get back to basics with cleaning and cooking. Your easy recipes are just what I need to help teach the kids new life skills in the kitchen. I took out a membership the first time I visited and have read so many cleaning tips that I can't wait to try. Keep up the great work and thank you. I feel that my sanity is being restored." (Lynette)
"I want to say how much I appreciate this site! I joined in December 2005 and have put many tips into action. I am now debt free and have learned to live on less, which has been quite valuable as my position has just been made redundant in a NFP company. It was a nasty shock at first, but I know I am going to be OK - I WILL survive! I am looking for meaningful work now and am taking a breather over Christmas to consider my options. I have HOPE! Thank you!" (Deborah Baker)
"Thank you so much for this website. I started studying it months ago and recommend it to all my family and friends. We've been planning on shifting areas for a while now, so I was getting myself all ready for dropping our income - it's paid off! For a little while things are going to be really tight, so I'm thankful for all the ways of saving I have been putting in place the last little while. My mum taught me how to shop, feed and housekeep for a large family on a small income, but all the tips on here have been so helpful with specific things. I even managed to put on a surprise 25th party for my husband for under $20, using what was in my cupboard and my Destitute Gourmet recipe book! Thanks for all your work and time." (Katrina)
Happy New Year!
Fiona Lippey
P.S. If you haven't downloaded your 2009 War on Debt Planner yet, you can find it here:
www.simplesavings.com.au/warondebt
---
1. Sad Sally, Happy Hanna: Life After Debt
Sally stifled a yawn. She was starting to wish she had never told Hanna how tight things were. She had got herself in such a state after learning her work hours were being cut that Hanna had insisted on coming round to help her sort out a budget. Apparently she had some War on Debt thing she wanted to show her but Sally didn't know why she was bothering. How on earth did Hanna expect her to pay off her debts faster now she had even less money coming in than before?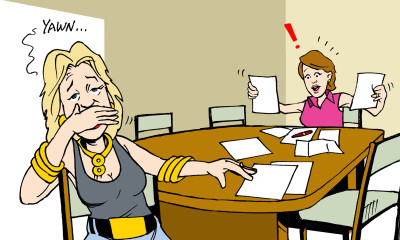 "Good grief, Sally!" Hanna's startled shout jolted Sally awake. "Look at this credit card statement! You are paying thousands to the bank before you are getting anything for yourself!" Sally blushed beetroot as Hanna's eyes narrowed. "How long have you had this card? I thought Pete made you get rid of them all? Does he even know about this one?" "Er, not exactly - but it's no big deal is it?" Sally said lightly as she quickly whisked the evidence away and tucked it in a drawer. "I mean, you've got that War on Debt thingy for me haven't you? I'll be able to pay this little lot off in no time and nobody need ever know!"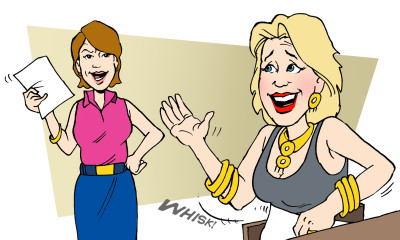 "You certainly will - and more besides once we're done here!" grinned Hanna. "But you've got to put a bit of effort in. I've gone through every one of these bills and you and Pete are throwing a fortune away every year. It's time to make some changes, starting right now. Grab the phone book and a pen and paper Sal, we're about to save you a bundle!"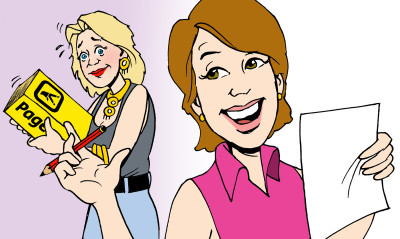 ---
2. Switch and Save!
Hanna is right - Sally CAN get rid of her debt fast, but it takes a concentrated effort in all areas. The longer you have debt in your life, the longer it lasts. Are you getting the best deal on your power, gas, phone or bank account, or are you throwing money away too? How do you know for sure? When did you last check? The more money you can keep in your pocket; the faster you can get out of debt. Fortunately, clawing back your cash is as easy as 1, 2, 3!
1. Know your stuff
Getting a better deal is easy when you know your stuff! You could be hundreds of dollars better off. Take your monthly bills for instance. Do you actually know what you are getting for your money? Many people have absolutely no idea; they just let them roll over from one payment to the next. You owe it to yourself and your bank balance to stop throwing money away and get the best deal possible for your dollar.
Dig out your old bills and statements and check what fees and charges you've been paying. You may find you are paying fees for services you never wanted, or even knew existed! Read through the paperwork for your current products - if you don't have any up to date information, call and ask them to send you a brochure or look online. Once you are informed, stay informed.
2. Shop around
Nobody likes to be ripped off! The best way to make sure you never part with a single dollar unnecessarily is to always shop around. Even if you are perfectly satisfied with your current arrangement, that doesn't mean you can't get a better deal! Don't think of it as a hassle, think of it as a no-brainer. Less money for them and more for you!
3. Do the math
So you think you can get a better deal? That's great! But before you make the switch, just take a moment to do your sums. Compare interest, fees and charges. Make sure you are saving in the long run and not being charged for extra features you don't need.
4. Go get that deal!
With steps 1, 2 and 3 under your belt, you're now in a good position to get a good deal. When you talk to providers, it pays to be prepared. Bring the paperwork. Write a list of product features you want to know more about. Write down the questions you want to ask.
If you think it sounds too much like hard work, think of it this way. If you could save $300 a year on one of your bills with a single phone call, wouldn't you take the time to make that call? You deserve to get the best deal on the things you need - don't be satisfied with anything less! But it's up to you to get it - nobody else can do it for you. You could end up saving much more than you think!
---
3. Best of the Vault: Transform Your Life
Once you have seen debt for what it is, you will never want to go back into it. Our members are fast learners or have had years of working towards becoming debt free. Learn how you too can transform your life with some simple changes.
Compare gas and electricity providers online
To find a better deal for your gas and electricity, go to www.uswitch.com.au. They will compare all the providers available in your area and show you how much can be saved by switching.
Ask what your broadband provider can do for you
I recently made a saving of $420 on my broadband plan! My contract had expired but instead of doing nothing about it, I picked up the phone and rang the providers. Just by mentioning that my contract had expired, they offered me three free months if I re-signed with them (a saving of $180). I then asked if that was the best they could do and was told that they would discount my plan by $20 a month for a year - a saving of $240! A huge bonus and all it took was a phone call. Most companies will do what they can to keep your business and you only need to ask what they can do for you to get it. I also checked on my electricity account and was offered a 10% discount, just for signing with them for three years - something I had planned to do anyway!
Declare war on the mortgage
We decided to get rid of the $96,000 mortgage on our home within three years. The massive load of interest we would pay to the bank was over the top and we felt that the bank owned us. The entire family bought into the project one hundred percent.
1) We replaced the nice modern cars with older, less costly ones. The net difference and any savings we had and $700 from a garage sale were paid off the mortgage.
2) We agreed to budget as if we were in a life and death war and the war had to be won in three years. I developed an Excel budget spreadsheet and we tweaked the numbers until we had a 'do-able' weekly saving of $220 extra to pay off the mortgage. Clothes purchases would be done exclusively at 'Harrods', our Salvation Army shop, until the war was over.
We decided to run any item not budgeted for over three 'hurdles'.
The first hurdle was 'could it shorten the mortgage war?'
The second hurdle was 'is it a health issue?' and if so what was the least-cost workable solution?
The third hurdle was 'could it wait until the end of the three years?'
3) As time progressed we became pretty smart at reassigning money to reward ourselves for enduring the war. This meant we could have a low cost take away sometimes, or spend on an out of budget item we had set our hearts on.
It took nearly four years to knock off the mortgage. Yes, we won the war a little later than hoped, but we won. If it had taken eight or nine years to win, it would still have been worth it.
The legacy of our war against the mortgage is that we have developed great money saving skills for life. And life is great.
Sweeter dreams with 'debt-free countdown'
To help keep on track with your savings, make yourself a reminder of what you are trying to achieve. I have a countdown on my fridge whiteboard of how many sleeps to go until we are debt free. Seeing it each day helps me keep on track with budgeting and saving money and keeps 'pity parties' at bay. It costs nothing to make and really works!
New year debt reduction plan
My simple New Year Debt Reduction Plan keeps me on track every day of the year! I begin the new year ahead as I always do, by taking a personal inventory of my debts and assets. I always get my new diary early and use the few pages left for December to do the following. First I draw two columns and fill them in accordingly:
Column 1 is to record current cash on hand and savings, for example:
- Christmas club (enter amount)
- Savings (enter amount)
Column 2 is for recording any debts, for example:
- Credit card (enter amount)
- Personal loan (enter amount)
- Interest free agreements (enter amount)
This helps me derive a net sum of my worth in savings and debts. I have not looked at property owned in this but you certainly could add another column for goods owned, such as house, car or superannuation. I then transfer that figure to January 1st (mine is a negative figure). Next, I turn to March 1st in my new diary and draw up the columns again, with a note to myself 'audit today'. I also do the same on the pages for June 1st, September 1st and December 1st, so I am able to review my assets and liabilities quarterly as the year goes by. This way, I can easily see where I am at with debt reduction and how much headway I am making. It really works and is a great motivator!
---
4. Best of the Forum: Debt Free Revolution
The journey out of debt and into financial peace is a very satisfying one. The Savings Forum has proven to be a wonderful place for members to share their ideas and discuss how they too are on the road to a new debt free life.
Once again the wonderful Claire is grabbing the bull by the horns and leading the way with this thread. Follow along with the calendar and the help of our members to get the best deal and head start for 2009.
read more...
Stop from getting sidetracked and join this savvy group of members that are headed towards success for their 2009 goals. You can do it!
read more...
Make some small changes to your attitude and you too can make huge changes to your debt just like these members.
read more...
Nothing feels better than to confess your sins, err we mean debt! Once you have fessed up about how much you owe you can really get serious and get your plan started.
read more...
What causes us to get into debt in the first place? This is a fascinating thread about how and why we get into debt.
read more...
---
5. Recipes to Get Ahead
Sophie is away this month but we didn't want to leave you short of a nice recipe to try. Instead we have asked Marge to fill in for Sophie while she is away with one of her delicious and cheap meals you can freeze.
Garlic and Chilli Chicken Drumsticks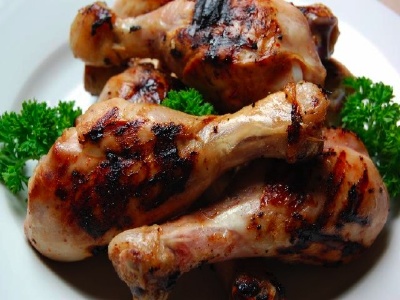 This is a fantastic, easy recipe you can make in bulk, have ready to take to a barbecue or just an easy, cheap and tasty meal when you haven't got the time to cook.
1/4 cup sweet chilli sauce
1 tsp minced garlic
1 tsp ground ginger
1 tsp lemon juice
1/4 cup soy sauce
1.5 kg chicken drumsticks
Combine chilli sauce, garlic, ginger, lemon juice and soy sauce in a bowl. Pull skin away from chicken drumsticks and discard. Brush chilli mixture over drumsticks. Pour remaining marinade over chicken and cover. Leave for at least two hours or overnight. Cook in a frypan or on the barbecue until golden brown. When cooled, freeze in airtight containers or freezer bags ready to go!
While you've got some time off you might want to get some cooking done in advance so you have instant, tasty, nutritious and cheap meals. Try Marge's pumpkin soup recipe by following along with this great video. It shows you how to cook delicious pumpkin and vegie soup in bulk for only $0.50c per meal! Click here to watch the video.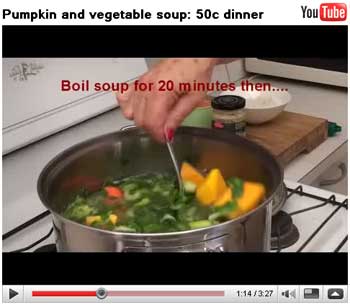 ---
6. Penny's Blog: It Ain't What You Do, it's the Way That You Do it...
Dec 28, 2008
If there's one thing that really makes me chuckle it's the number of emails I receive from members who say 'how do you keep finding SS things to write about now you're perfect?' The answer is simple - I'm not! Not yet, anyway. In fact, after the Christmas that's just been, if anyone suggested to Noel I was 100% flawless with money, he would probably spill his coffee and collapse in hysterics. I've been a Simple Saver now for almost four years and the way I see myself is this - I'm a lot more frugal than most people I know - especially when it comes to the big things. But there are still plenty of other members out there who totally put me to shame, particularly on the Forum. Some of you guys put me to shame! But that's the great thing - Simple Savings brings us all together, we learn from each other and when we go off track, there's always someone right there who can put us back on it.
All things considered, I should be perfect though! I mean, what excuse do I have not to be? I have all the knowledge I could possibly need right here - it's just remembering to use it. Fiona and Matt never forget to use theirs; I learned so much from spending a week with them in July (and am still extremely envious of their bulk pantry!) Some things are automatic - like at the moment I have a huge pot of chicken soup on the stove because we had roast chicken last night so I have to make the most of the leftovers. Other things I am still downright rubbish at - buying snacks and drinks when out is the big one. I don't know if it's so much about falling off the wagon; it's more about not letting yourself get complacent - or should I say perhaps lazy?
Take Christmas shopping for example. Sometimes you have to learn from your mistakes and this year I learned from mine. I had all the tips and knowledge I needed from the Vault and newsletters to make this Christmas an organised frugal fest, from the Boxing Day sales to buying gifts on special all year round. The fact we weren't even having Christmas at home should have made it even more of a breeze, with no hordes to cater for. But no, Penny the Perfect thought she was too busy all year and never quite got around to it. I soon realised my online shopping wasn't enough to fill two stockings and the Christmas list. Noel kept popping out to grab bits and pieces and in the end there I was on December 23rd with heaps of shopping still to do. I have two words which sum up the whole experience - NEVER AGAIN. Talk about hell on earth. The actual shopping part didn't take that long - I had a list and knew exactly what I wanted and where to get it. It was the things like having to drive around for 40 minutes to get a car park and the endless queues in every shop we went that really took the shine off. I have never had to queue to get OUT of The Warehouse before and it's an experience I never want to repeat. I couldn't believe so many other people were as behind with their shopping as me. Everyone looked as though they wanted to kill each other and I bet they were thinking the same as me - 'what the heck are YOU lot all doing here? Shouldn't you have been more organised?' It really was consumerism gone mad; which I found really quite ironic considering that nobody is supposed to have any money these days and the sales hadn't even started. We were all there spending money for the same reason - because we felt like we had to.
By the time I had braved The Warehouse yet again on Christmas Eve to get Noel a bike helmet (that's another story!), any thoughts I had been entertaining about going to the Boxing Day sales had gone completely out the window. As far as I was concerned, I had stuffed up Christmas. I had no idea what Noel had spent, he had no idea what I had spent and to be honest I had no idea what I had spent either! It just became a mad dash to get the Christmas list filled, to the detriment of our sanity and no doubt the bank balance, which I've been too scared to look at yet. I was feeling really down on myself until I stumbled upon a thread called 'I blew it this Christmas' and realised I wasn't alone. I wasn't the only one who had blown it but we all had something else in common too - we all knew how to get ourselves out of it, with the help of Simple Savings. It made me feel so much better and I'm looking forward to seeing how much I can NOT spend in the New Year!
Christmas was a quiet but enjoyable day at the in-laws. Ali was extremely relieved to find his stocking from Santa as he was utterly convinced he had been a naughty boy all year and would receive nothing but coal. In an attempt to appease the big man in red, he left notes and snacks not once but all around his room! He didn't get any coal but was given a penguin-shaped waffle maker in which waffles have been created in all manners and flavours for breakfasts and lunches since. He's wanted one for ages and I always thought they would be a bit of a waste of money but now we're actually making the waffles I can see how easy it is to make a yummy filling meal out of next to nothing. A Simple Savings gadget after all! One money saving gadget with a difference our family received was a Swear Box. Embarrassed as I am to admit it, the air does turn rather blue occasionally at our house and when Alex spotted it out shopping he insisted that we got it to help curb our family's language. I thought it was going to be a bit of a flash in the pan but have been amazed to find that it's really made a difference. For the first three days money was going into the box on a regular basis but every day it's been getting quieter and it's next to nothing now!
So the festive season is just about over for another year and so far I have three New Year resolutions:
1: Not to make any more impulse purchases on 1-day. This has fast become one of my favourite websites and has developed into a very bad habit. Yes, the discounts are massive and the service is excellent but have we actually NEEDED most of it? Remember Penny, it's only a bargain if you were always going to buy it! I am going to unsubscribe myself from their daily email so I can't get tempted any more.
2: Not to buy any more food and drink when out. We have been really bad at this lately but the kids are leading a great example with their new drink bottles from Santa. They have both been keeping them full of water and take them absolutely everywhere. I can't believe the difference it's made in just a few days!
3: To use our War on Debt calendar diligently. If you haven't had a look at the 2009 calendar yet, go and check it out, right now. It's flipping brilliant! I've been telling Noel all about January's 'Better Deal Month' and he thinks it's a great idea, particularly as our mortgage is about to come off floating rate. I'm printing it off as we speak and we're all going to sit down as a family this afternoon and get in the mood for a super frugal 2009. If we can achieve as much as we have already with a simple water bottle and swear jar, think how much we can achieve when we put our minds to everything else! I'm really looking forward to it. Have a great New Year everyone!
December 2008
2nd - Technology gone mad
7th - Investing in the future
11th - Not gonna crawl
22nd - That was the week that was...
---
7. Homeopathy Corner: Kitchen Cupboard Cures
Holiday season is the worst time to be feeling yuck and you can't find a local chemist open. This month Fran has some more great home remedies for heartburn, toothache, headaches, thrush, insect bites, low energy, hayfever, congested throat and plantar warts.
homeopathyplus.com.au/hplus/quick-tips/more-kitchen-cupboard-cures.html
---
8. From Last Month: Games to Make and Play
Last month Susan Landers asked:
"Kids' boxed games are so expensive. I would prefer to make some unique games and save a bundle. I would love to hear some suggestions that are easy and fun that the whole family can enjoy."
What a fantastic way to start off the New Year with all these free game ideas for you and your family! Well done.
Mum's Monopoly
When my brother and I were kids, our mum made us a very local and personal Monopoly game. She marked boxes around the outside of a manila folder and used local street names. Of course our street was the most expensive! She used other pieces of cardboard to make the property cards and my brother and I drew our own banknotes on coloured paper. Instead of the jail we had the headmaster's office! We didn't use houses or hotels in our version of the game, but they could have been made easily.
We had hours of fun with our very own Monopoly, in fact I didn't play 'real' Monopoly until I was in my 20's!
Budget Beetle game
'Beetle' is an easy game to make if you're on a budget. All you need is a dice and a piece of paper and pen for each player.
Take turns to roll the dice and draw your beetle according to the following table:
1 = head
2 = body
3 = leg
4 = eye
5 = feeler
6 = tail
The first one to completely draw their beetle is the winner. You can't draw the eyes or feelers until you have drawn the head, and you can't draw the legs or the tail until you have drawn the body. Draw an example for very little children to follow, or you can do a dotted outline to be filled in. As a final tip to avoid arguments, a beetle has six legs!
Nearly free Yahtzee
Behind all that elaborate packaging, many board games are very simple concepts that can easily be made at home. Yahtzee is a prime example.
Rather than buying Yahtzee, buy five dice for about $2.00 and look up the rules on the Internet. For a scoresheet, go to www.yahtzee.org.uk/rules.html or buy them from retailers like Toyworld. Fun game, big savings.
Home-made bingo a hit
Bingo is a great way to entertain a group and this home-made version is very easy to make. Instead of numbers, I use pictures to add a fun twist.
To make the bingo sheets, I cut several large rectangles out of old cardboard and drew squares on each piece. Then I cut pictures from magazines and stuck them on each square. Pictures of the same object were also stuck onto smaller cards. I then cut squares of paper to use as markers for covering the squares on each bingo sheet.
To play the game, hand each person a bingo sheet. One person turns over the smaller cards and the players cover any corresponding pictures on their bingo sheet. The winner is the player who completely covers their board first.
This game is a real hit with my young family although all ages would love this game.
Lots of giggles with 'Squiggles'
This game promotes creativity and lots of laughs too! 'Squiggles' was my favourite game as a child, and now I play it with my children. All you need is paper and pencils. Each person draws a squiggle, such as some lines or shapes, on a piece of paper. You pass the paper onto the next person and they have to turn the squiggle into a drawing. It teaches the children to be creative and you end up with some unique pieces of art. I still love this game and it keeps us occupied for hours!
Pick-up sticks stands the test of time
The game of pick-up sticks goes back thousands of years. Your home-made version won't keep the kids occupied for that long but it should keep them quiet for a while!
To make your pick-up sticks, just paint a packet of satay sticks or similar and put them in a small bag or container. Pour them onto the floor and get the kids to pick up each stick without disturbing the surrounding sticks.
An added bonus is the peace and quiet while the young ones concentrate with all their might to pick up the sticks!
The price is very right for this game
It may not have the bright lights and glamour of the television show, but this home-made version of 'The Price is Right' is just as much fun!
All you need are two identical catalogues. One catalogue is used to verify prices, while pictures of various items are cut out of the other catalogue. The pictures are then pasted onto a piece of paper, and a blank space is left under each picture for contestants to write their price guess. No two guesses can be the same, and the nearest guess is the winner. The winner can be awarded a small prize.
This game is perfect for a large group as all ages will enjoy having a go.
---
9. This Month's Help Request: Lactose-Free and Expecting Twins
This month Michael Foley asks:
"I would like to ask yourself and all your subscribers if they are aware of any businesses and/or outlets where we can purchase 'lactose-free milk' other than supermarkets. Our daughter has developed a huge appetite for this product because of her lactose intolerance and we now find ourselves purchasing at least five litres (bricks) a week. At supermarket prices you can appreciate the cost!"
Do you have some ideas? We would love to hear them. Please send them to us here
And Etleva Burgija asks:
"I just discovered this site and am expecting twins. Help! I would love some handy tips for saving money starting out with my babies."
It sounds like Etleva will have her hands full and can use your advice! Let us know your best money saving tips for twins here
---
10. Savings Story: Waste No More
Before joining Simple Savings, my family was terribly wasteful. We'd leave the lights on night and day; my teenage daughters would take 40 minute showers or leave the shower running for that long while they preened themselves in the mirror! On average, our monthly power bill was $180 and climbing. It was time to bring that power bill down.
Through gentle reminders and nagging, all the lights are now switched off when not in use, showers have been reduced in length and unwatched televisions are turned off.
The result? Our power bill is the lowest ever, coming in at $115 this month!
On top of these power savings, we have discovered other ways to reduce waste and save money:
- I have discovered the cleaning power of baking soda. Before joining Simple Savings I didn't even know what it was but now I reach for the bi-carb before I try any other cleaner. I mix vinegar and bi-carb in spray bottles, which are placed in the kitchen, bathroom, toilet and laundry. By doing this, we save more than $20 each month on cleaning products.
- We no longer waste fruit. My eldest daughter loves fruit smoothies, so whenever we have a half eaten melon or a couple of strawberries leftover, they are placed into ziplock bags in the freezer for cold summer smoothies.
- To save buying breakfast at cafes each day, cereals are now kept in individual bags. We grab the bags as we leave for work and eat them when we are ready.
- We've cut down on the amount of convenience foods and take away we buy by keeping a folder in the kitchen for any affordable and easy recipes we may see in books or magazines. This not only saves us money but we're eating more healthily than ever.
My whole attitude to saving has changed too. Now, every time I take out my Eftpos card, I think of the Simple Savings website and ask myself 'do I actually need to use this today?' When I go out I only take my wallet if I have to. If I'm not shopping I leave the handbag at home, so there's no impulse buying!
We have a long way to go but we are well on our way to becoming a frugal family. Thank you Simple Savings!