"Secrets to Saving Money in Australia" Free Newsletter - November 2006
This issue includes:-
Sad Sally, Happy Hanna: The End of the World is Nigh!
Save Money and Help the Planet
FREE! 2007 Wealthy Habits Planner
Money Saving Master Plan - With Sophie Gray
Penny's Blog: Santa's Little Helper
Best of the Forum
Homeopathy Corner: Tutorial No. 4
From Last Month: CSIRO and Child Proofing Products
This Month's Help Request: Feel Good Shopping
Savings Story: Support Local Growers and Save
---
Merry Christmas!
I hope you have had a lovely month. I've been busy making your Christmas gift and now it is ready! I hope you like it. Can you guess what it is? Yep, you're right! It is a 2007 planner.
We have been doing our best to improve on last year's version, so you can save even more money this year! There is more information in part three of this newsletter but if you would like to check out the 12 month planner immediately, click here.
Thank you for supporting Simple Savings in 2006, your thoughts and contributions regarding both the calendar and the site mean a lot to me. Best of all, it is fantastic to hear how both have helped to enrich the lives of the people who use them!
"I want you to know I tell everyone about your site and many of my friends are joining up. The first year I joined, I felt so overwhelmed by all the ideas on saving money that I really didn't use the site to its full advantage. But now I am on it almost every day! It is my first frame of reference when trying to work out what I am doing or needing to organise. Thanks heaps for creating it. I really believe you created it just for me." (Sarah Keetley)
"I have been a visitor to your site for nearly a year now and really appreciate the ideas and tips. After reading about your $21 Challenge I realised that if I do this a bit more regularly (and not just when there is no money) we might actually begin to get in front!! With a family of four children, it would be great to have a bit more to spend on the things we want to do. One blessing that we found after moving into a new house and having a large area to landscape is we really like Australian natives and discovered that we could buy plants cheaply direct through the TAFE. We bought about 25 trees for $1.00 to $2.00 each (yes they were very tiny) but they have all 'taken' better than the ones we paid $6.00 to $10 for through the nursery or markets.
"Thank you for your continued great ideas and inspirations." (Kathryn Casson)
"What an overload of great advice I have stumbled across! My printer is working double time trying to keep up with my 'print newsletter' commands! I will need to stock up on ink and paper for future use. Congratulations on an inspiring and easy to navigate site." (Sherilyn Neville)
We love to receive your compliments when we open our emails. It makes our day! However, we are lucky enough to get a double dose of the 'warm fuzzies' when we read your wonderful messages in the Discussion Forum too! This is the place where members motivate, encourage and inspire one another by sharing their money saving trials and triumphs. A brilliant place, where you can find some truly great people, just like these ones!
"Just wanted to say that this group is fabulous! I started a post about being a bit short on $$$, and needing a babysitter for when I go into hospital for this next bub. I have had so many people offer to help - be it by looking after my daughter - to helping out with some groceries! I am totally gobsmacked. Only in a community like this would people care so deeply for someone else. Even had someone post me out Bertie Beetles, when I mentioned it was one of my cravings! Someone else sent out some VBAC books when it was something I was passionate about. Just want to say thank you!" (Jade Hamilton)
"On Monday morning last week I received a call from my sister to say my brother was missing (he is 24 and in the army, but we have been worried about him). He was located in Goulburn, in hospital and had gone through a major breakdown. I immediately checked out the air fares to Sydney from Avalon (Geelong airport) and secured tickets for $79 each way, meaning I had to take off three days of work and probably wouldn't be paid as it is a new job.
Six months ago, when we had two incomes I probably would not have been able to afford to be a support for my lovely Dad and dear little brother. It really is phenomenal the changes to our financial security, even while we earn almost half as much.
My brother is likely to be in hospital for a few months yet, and my Dad is determined to be there with him throughout (luckily he is retired, though Mum now works fulltime). Simple Savings has made me realise that family is more important than money, even though this trip cost me three days pay plus air fares, it was only because I had stopped haemorrhaging hard earned cash on crap that I was able to make this sacrifice to be there for my family - finally something worth spending my cash on! Thank you." (Kim Halpin)
"I just dived into the bin to save the vegie scraps my hubby threw out from my big bulk vegie freezing session and he looked at me strangely. "It's for my compost!" I said before walking off in a huff! My little plants will love it. A few years ago I wouldn't have even contemplated it. Anything for a saving." (Kirby)
Sunshine Coast Group Meeting!
The Sunshine Coast SS group had their inaugural meeting this month and recorded the event with a 'happy snap'. It is so great to see your smiling faces!


From Left to Right: Kym B (seated), Julia K, Joy (standing), Olivia G (in front), Sarah Keetley (with baby), Yvonne H, Karen C and Tenaya.
Wow and thank you! Thank you for helping us to help people. I am in awe of you and the whole Simple Savings family. It is amazing what we are all achieving together.
Have a great month!
Many grins,
Fiona
PS. Vote for us in the Netguide Web Awards!
Great news! We have been confirmed as a finalist in the Finance category in this year's Web Awards. If you are a Netguide reader, can you please go to their website and vote for us? The voting form asks for your name and email address before asking you to select just one website out of a list of truly astounding finalists. The competition is much tougher than last year. Even my favourite weather site (www.bom.gov.au) with its amazing rain radar is in the list! Click here) to go directly to the voting page. Thanks for your support!
---
1. Sad Sally, Happy Hanna: The End of the World is Nigh!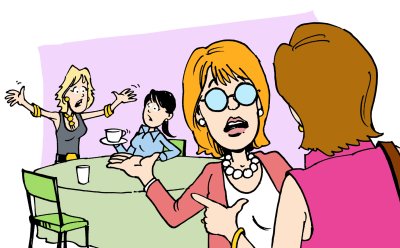 "What's going on?" asked Hanna, walking into the Savings Group meeting. She could hear Sally's voice growing louder by the second as the others gathered around her looking worried. "Is everything alright?" "Sally went to see that Al Gore movie last night, - 'An Inconvenient Truth'," explained Susan. "It's got her in a bit of a state!"
"Oh, Hanna it's dreadful - the whole planet is going to DIE!" Sally told her, wide-eyed with fear. "Our homes will be under water in five years - it's just too horrendous to contemplate! I'm sorry but I can't do this anymore. I have to make a more meaningful contribution to changing our environment. They NEED me - in fact, they need us all," she finished, looking around the group beseechingly.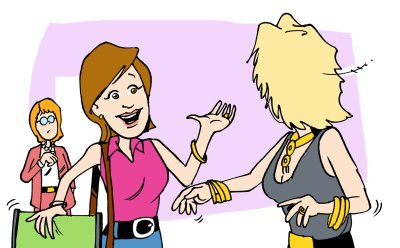 "Hang on a minute, Sal," said Hanna, pulling up a chair. "There's no need to go running around like a chook with your head cut off - you are already 'saving the planet' with us in this group! In our efforts to save money, we often automatically make environmentally friendly choices, isn't that right girls?" she asked the others, who all murmured in agreement." "Oh, open your eyes you lot!" Sally glared at them in frustration. "So you've got me cooking my own food - big deal! Hardly planet-saving stuff is it?" "Yes it is actually," Hanna smiled. "You have already made some huge changes without even realising. By using the calendar to change your habits last year, you didn't just save yourself $5,830 - you also significantly reduced your Co2 emissions." "Is that right?" asked Sally sceptically. "You had better explain, because I can't see how."
"OK, well think about it," explained Hanna. "Each takeaway meal used to cost you $40 a night. You had to drive to the shop and it came with four plastic boxes. The calendar has already shown you how much money you have saved on your food bill since you started cooking your meals at home, but we never included the cost of the petrol in the tally. By staying at home you also reduced your petrol bill and your Co2 emissions. They go hand in hand." "Right," Sally pondered, still looking unconvinced. "So I have already started reducing my Co2 emissions. It's not enough though, is it! We should all be doing much, much more, don't you understand?"
"Absolutely, Sal and I think it's a fantastic idea! Let's all use the planner to reduce TWO bad habits a month this year!" Hanna announced. The other members all voiced their approval but Sally's face was a picture. Had she missed something? TWICE as much work as before? That wasn't supposed to happen!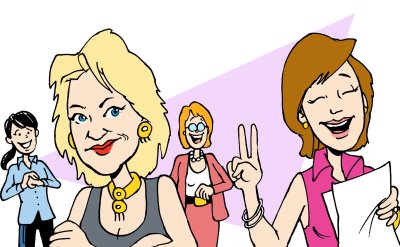 ---
2. Save Money and Help the Planet
What Sally doesn't realise is that one of the most positive benefits about saving money is that it naturally goes hand in hand with being kinder to the environment. We do not need to make twice the effort in order to achieve both. It is important to remember that whenever we save money, we are also saving precious resources. The new Simple Savings 2007 Planner was designed to help you keep more of your money and have more control over your life in 2007, but it also has a very handy side effect. Using this planner will not just help you 'fatten your wallet'; it will also help you reduce Co2 levels and global warming.
It's true! This is tricky to explain, but almost all the budgetary vandals such as 4WD cars (massive upfront costs and huge petrol bills) are also environmental vandals (they also produce more Co2 than most vehicles). People who choose to get rid of their 4WD habit fatten their wallet and slash their personal Co2 emissions. By cutting one, you are cutting both. An easy area to demonstrate this is takeaway food. It is a product you don't need which cuts a big hole in your budget, adds little value to your life and does massive environmental damage.
We all know takeaway food is expensive, but few people have ever considered a humble takeaway curry an environmental vandal. Let's look at the process, so you can decide for yourself. There are three main ways in which takeaway food contributes to global warming:
Creating the food. Water is transported to the farm and the food is grown in a mono-culture. From there it has to be transported to the markets and kept in cold storage. Then the restaurant owner has to drive to the markets and pick up the food before they can prepare it for your meal. When you compare all this to growing your own food in your backyard, there is a lot of oil burnt just to get the food to the restaurant. A big environmental difference I'm sure you'll agree.
Selling the food. To sell the takeaway food to you, a restaurant has to buy plastic containers and bags in bulk, print menus and pay for advertising. These all add up and cost money and they all produce Co2 - but they don't add to the quality of your food.
Buying your food. You have to spend time earning the money, spend time choosing your meal and then spend money on petrol to drive to and from the shop.
Compare the above scenario to throwing seeds in the ground in your own backyard and watering them to pick when they are ready to eat. Straight away you have eliminated all the transportation costs, very little petrol is involved and waste is taken out. What you get is really good food at a reasonable price.
As you work through this year's Simple Savings Planner, don't just think of it in terms of money. Think about how you are also taking active steps NOW to reduce global warming, so we can break the drought and people's homes won't be as Sally puts it "under water in five years." We all need to do our bit - luckily as a member of this site, you have a comprehensive plan which you can stick up on your fridge and make a start on immediately!
---
3. CHRISTMAS GIFT: 2007 Wealthy Habits Planner
Thank you for your help this year. It is astounding what we have accomplished together. I really hope you enjoy your new Wealthy Habits Planner and that it helps you enjoy a happy and prosperous 2007.
Every New Year's Eve, people wish others a happy and prosperous year ahead. While having prosperity wished upon us is a lovely gesture, it doesn't actually help anyone to achieve it! The best way one person can help another REALLY have a prosperous New Year would be to give them a prosperity plan, with instructions how to use it. This is what we have tried to create with the 2007 Planner. You can use it to bring prosperity into your own lives, or to others by giving it as a gift.
Being a large file to download at 1.8Mb, I thought it would be rude to attach it to this email. So when you are ready for a meaty download, go to this page to get your planner.
The Rules:
This Planner isn't just a great gift; it is also an amazing product, so we have to have rules of distribution. Please feel free to print as many as you like and give them to friends, family and anyone else you would like to have a 'Prosperous New Year'. This is a gift to everyone who visits Simple Savings, so feel free to share it around. The only thing I ask is that you keep the planner together in its entirety as every page is important. We spent a lot of time creating the planner and I am pretty attached to it. So if you think it needs improving/modifying please write to me first.
---
4. Money Saving Master Plan - With Sophie Gray
This month we asked Sophie to create a Master Plan for slashing your grocery bill. If you like Sophie's articles please go to her website - www.destitutegourmet.com - and write to Sophie so she knows you appreciate her.
Having made the decision to get your grocery spending under control, you need more than good intentions to succeed. You need a plan of attack.
The following three principles are the magic formula for reducing the grocery budget, They are tried and tested and if you use them you will save money but first:-
The talk
Much of your success will be down to moment by moment decisions. If you feel like you are on a diet and simply depriving yourself of all your favourite things until you reach a certain point, only to have a blow out when you get there - then like most dieters, you will fail.
Also, like a dieter, you will feel depressed, deprived, and resentful when other people have things that you are not having. So let's make the main thing The Main Thing. This is about you and your household; by making good choices about what you spend in the supermarket you will have money left in the long term to spend on things that give you real quality of life - debt reduction, education, travel...
Making good choices is empowering, instead of being controlled by your circumstances you are in control. American Minister Rick Warren says, "Your response to your circumstances can make you bitter or it can make you better."
So which will it be?
For me and my household - we choose to spend less money on groceries so we can pay for music lessons (drums, guitar and trumpet), World Vision child sponsorship, sports, orthodontics, private schooling, reducing our mortgage and much more. We choose to model good spending habits to our children, over time they have learnt that while it's not possible for them to have everything that they want, it is possible to have everything they need. That has been an invaluable life lesson.
The bottom line is that if you are cutting back, it is to make life better for you in the long run. It's not a punishment for the sins of over spending, nor is it a diet; it's simply a very good choice.
Shop smart
Shop once a week, (or fortnight) only
Take a list - see principle number 3 for more on this
Avoid the quick dash into the supermarket on the way home. You can never buy one thing in two minutes and be out. It will take at least 10 minutes and you will probably buy five things!
When you run out of something prior to shopping day, try and make do. Most of us have jars and packets in the cupboard we never empty, use what you have and improvise.
Buy the supermarkets' own brands - for example, Home Brand for staples - flour, eggs, sugar and so on. House branded goods can save you around 10%.
Shop around - the supermarket is rarely the best value place to buy meat and fresh produce. Find a local supplier for these items.
Try the Chinese or Indian supermarket in your area, many items will be substantially cheaper than in the mainstream supermarkets.
Keep a price book - 'Alphabetise' a notebook; write in all the products that you usually buy and their prices. The price book enables you to accurately determine when something is on special (supermarkets often put little labels up which imply that the price has been adjusted even if hasn't). When competing supermarket mailers come through the letter box, you can choose where to shop. Price your grocery shop before you do it, even cost your favourite recipes.
Shop with cash; if possible withdraw the amount you would normally spend. Anything you save becomes 'grocery surplus'. Put it in an envelope in a safe place. Do not tell husbands or teenagers where you keep it.
Each week what you save goes in grocery surplus. Use this fund for bulk buying on specials, paying unexpected expenses - doctors, school trips, babysitters, gifts, debt reduction, treats - quality of life stuff.
Avoid semi prepared products and ready meals - don't buy anything you can realistically make yourself. Pasta sauces, casserole seasonings, biscuits, muffins, curries, muesli, lunch box bars, the list goes on.
Eat healthily and in season
Buy less meat and make what you do buy go further - Use the carbohydrate and vegetable portions of the meal to make the most of your meat. Serve your family casserole in a ramekin with a cobbler topping or in a pastry, wrap or crust giving you more serves. Serve extra vegetables and bread with the meal.
Learn to cook with pulses and legumes, they are very cheap and are one of the foods nutritionists recommend we eat more of, being an excellent source of protein, iron and fibre and containing no fat, use instead of or in addition to meat.
Eat in season - at your local fruit and veg shop the most plentiful foods are likely to be at the peak of their season and therefore the cheapest.
Store the seasonal surplus - freezing, bottling, even drying.
Use a fruit and veg specialist - Your local fruit and veg shop should be experts in storage so you get the freshest produce. They will also be able to tell you how best to store your purchases to minimise waste.
Make a little of something luxurious go a long way
Make a list of all your basic 'pantry essentials' - the things that keep the family ticking over. Fresh fruit and veg, staples, basic cereals, bread, milk, dairy products, cleaning products, toiletries.
Make a list of luxuries - anything you like but can live without. Ice cream, wine, fancy cereals, little things to hang in the loo, biscuits, packet meals, fancy oils...
Check the lists before you shop and buy only one luxury item and one cleaning product a week and only if you can afford it. You will become far more careful about how you use luxury ingredients to keep meal times interesting but you will use less.
Get the family on board with your budget goals; discuss the benefits of the choices that you are making - if you need to, introduce an incentive to encourage co-operation.
One family I know told the kids that once they'd paid the car bill (a biggie) the rest of the grocery surplus for that quarter would be spent on them at Christmas. At that point they were totally committed to the changes. How much you save and how you use those savings is up to you.
---
5. Penny's Blog: Santa's Little Helper
Nov 22, 2006
Where has the last week gone! The blackboard outside my local gift shop says it's 33 sleeps until Christmas but I've pretty much finished all my Christmas shopping. The kids have been adorable lately; they so desperately want to believe in Santa but the big fellow in red is obviously the subject of much discussion at school and they have been throwing me some pretty curly questions, such as 'Mum, if Santa has his own workshop, why do so many of the things in my stocking come from Japan?' followed by staunch affirmations along the lines of 'Of course Santa couldn't possibly be our parents, half the stuff we get we've never even seen in New Zealand before! There's no way Mum could get us anything like that!' Not unless your mum's a seasoned US online shopper from way back anyway boys. Yes, I think this will be the last year that I'll be able to remain incognito as Santa's little helper but for now I say nothing and do my best to keep a straight face as they sit laboriously composing their Christmas lists.
For the next 32 days at least, my children will be the epitomies of good behaviour in their efforts to stay in Santa's good books. Their Christmas lists of demands have certainly changed over the last couple of years. Gone are the old days of at least two A4 size pages full of expensive 'wants'; this year we have just a modest list of a few items, none of which should have Santa quaking in his boots at the price tag. The boys know it too. 'Look at our lists, they're much shorter this year!' they show me proudly. Mind you, the last couple of Christmases have seen some big changes, even right down to Santa's shopping habits. Two Christmases ago I was still a Sad Sally but starting to change my mindset. A shopping spree for presents and stocking fillers with a friend of mine changed the way Santa shopped forever. A mum of four on a tight budget, Christmas shopping for her was a nightmare. She had to shop around for the best bargains and I admit, I didn't want to be throwing money around on expensive gifts for my kids in front of her, so that day I shopped the same way she did - and I really enjoyed it! Instead of the boys' average stocking fillers being around the $15 - $20 mark, they were now nearer the $2.00 mark, thanks to Santa largely doing his shopping at Kmart and the $2 Shop.
I was really proud of the savings I made that day, but when Christmas Eve came around I was a little worried. Would the boys notice that Santa had tightened his belt this year? They did notice - but they got over it. 'How come Santa didn't get us so much cool stuff this year?' Liam asked at the time. 'Well, think of all the millions of new babies born this year,' I replied. 'With all the extra presents to get, he couldn't possibly afford to make such expensive ones this time!' It goes to show how much they had been spoilt previously that they even noticed the difference in their stockings, but they were quite happy with my explanation on Santa's behalf and that's how things have been ever since. Although ever since their dad regaled the story to them of how Santa left him nothing but a piece of coal one year because he was naughty, they have been happy with whatever they get!
I discovered yesterday that going shopping with Noel is like going shopping with my children. By the time you get to the checkout you never know what is in your trolley. Yesterday we went Christmas shopping together for the first time ever. It's always just been left to me in the past and I was predicting it to be a rather stressful experience, full of 'what are you buying that for?' and 'hmph, what a waste of money,' but surprisingly we found it to be a fun and relaxing experience. Our first stop was at Rebel Sports, where we found some great sporty stocking fillers and I was also really pleased to find that they sell BIG reusable canvas shopping bags for $1.99, so we bought two of these and went on our merry way. I happily discovered that they hold heaps and all the checkout ladies were really impressed when I told them I didn't want to use their plastic bags. One girl told me that what she had managed to put in my two canvas bags would normally have used up six or seven plastic bags. The Rebel Sports ones look pretty stylish as well so Noel was quite happy to carry them around. The only problem we found using them is that while the checkout staff are happy to use them, it's much harder to get past the security guards when you're not using their store bags! However, remembering my Penny the Penguin cartoon (from the previous blog) I felt it was well worth the inconvenience.
We finished our shopping and were pretty pleased with our lot. We had managed to find plenty on special, I earned $15 reward vouchers at The Warehouse and $10 more with my Whitcoulls rewards card. Buying a PlayStation game from Dick Smith's using my VIP card got me a further $10 off (these are all store cards which you can pick up for free - they are simply reward cards, NOT credit cards!) However, our best saving was $370 on the things we chose not to buy at all thanks to Fiona's Six Steps. I first learned these from a Simple Savings newsletter in October 2004 and I kid you not, these steps changed the way I shop and I have never forgotten them. You can find them here in the newsletter archive. The first instance was at Rebel Sports when Noel came across a game fishing reel on special for $340. Normally well over $500 I agreed it was a great bargain (albeit a blooming expensive bargain) and I could see Noel was sorely tempted. I admit though, I didn't want him to buy it and as I could see him struggling with 'should I, shouldn't I', it was the perfect time to introduce him to the Six Steps. By the time he stopped and thought about what he would gain (a new fishing reel), what he would lose ($340), whether it was realy worth it and if there was a better way (borrow his mate's, after all they are partners in the same boat!) he was able to walk out of the shop and leave the reel behind - and I was able to breathe a sigh of relief. We ended up using the same principle several times after that and as a result I was able to leave books, CDs and several other bits and pieces behind that were more bother than they were worth. Our shopping spree came to an end and I offered to buy him lunch. We were both starving and with an hour long journey home we couldn't wait, so ducked in to Burger King (Hungry Jack's in Australia) I was tucking in happily to my lunch when Noel pointed out 'Tut tut, Dear, this lunch has just cost you an hour's pay - was it worth it?' I must admit, it did take the shine off a bit!
My online auction total savings is now up to $819! What amazes me is how people pay full price for second hand items from me when they could go to The Warehouse tomorrow and pick up brand new ones for the same price - without postage added! It certainly pays to research the cost of what you are looking for first and take postage into account. I have found the likes of Trade Me and eBay great for presents and stocking fillers, picking up a brand new copy of 'Wonders of Egypt' for Ali at $10 below retail price, but there was no point buying a second hand copy of 'Dragonology' for Liam for $30 when the postage was $5.00 - it would have cost less to buy a new one! So I'll just sit on that one for a while and wait for a bargain. Yesterday I also spent $24 on batteries - the little watch types I needed to revamp all the boys' old talking Tonka toys. They haven't played with them for years so I figured it was a small price to pay to clean them up and make them saleable. I'm looking forward to seeing how much I get for them!
Some things I figure are put to better use than personal gain though. In my decluttering I have sorted out a big box of clothes the kids have grown out of to donate to the local community support centre. I also have a huge sack full of toys to give them, which they can either give away to less privileged children or keep for visitors to the centre to play with. Another box is full of smart clothes which I never wear and might just help someone looking for employment, so I'm donating those to Dress For Success. Lastly, all the creams, perfumes and bath products I have never used are being donated to my local Women's Refuge after I received an email request from a friend who was organising a huge collection. Every year they ask for these kinds of donations in order to wrap them up and give them to women who could really do with some pampering. It feels much more rewarding to give these to people who could really use them than to sell them online. Check out the Christmas Challenge thread in the Forum for some more brilliant ideas for spreading good cheer!
Penny's Blog is a special treat for Vault members and is updated a couple of times a week. You can drop Penny a line here - she loves to hear from other members!
November 2006
---
6. Best of the Forum
The Simple Savings Forum is part of the Vault and a brilliant place to hang out with some friendly, like-minded people. Some of the most interesting threads this month have been:
I love my new lifestyle!
New member Kym discovered to her horror that she and her partner were wasting around $18,000 per year. Determined to claw back control of her finances, she proudly shares her first big savings triumph.
Blowout!
When Kristen guiltily confesses her extravagant splurge on the Forum, her co-members help her to see that perhaps her purchase wasn't such a bad one after all.
Going about purchasing a Rental Property?
Ben wants to learn more about purchasing a rental property as an investment and asks the Forum for 'tried and tested' information.
Paying off debt.
When Joolz, a mum of five and new home owner asks for advice on getting rid of her debts and getting ahead, she discovers first hand just how helpful the Forum can be.
---
7. Homeopathy Corner: Potentisation
This month, Fran expands on last month's workshop and gives us more details about the different strengths of homeopathic remedies and what they mean. To read this month's article go to: http://homeopathyplus.com.au/book/tutorial-four.html
---
8. From Last Month: CSIRO Diet and Child Proofing Products
Last month Kristy Ritchie asked:
"I am following the all famous CSIRO diet and love it because it's working for the hips but I'm not loving it for the pocket. My question is how can I continue the diet by buying the 'low kilojoule' products and not have my shopping come out as $250 for two people?"
Free CSIRO advice from the Forum
I too was following the CSIRO diet several months ago and wanted to save money. At the time, I had successfully lost 8kg on the diet, but also a couple of hundred dollars at the supermarket for extra food requirements! Luckily, my fellow members in the Forum gave me a lot of 'food for thought!'.
Here is the link to that thread: /fora/141807/
My results so far? A much lower food bill and a weight loss of 20kg!
Substitute diet with cheaper alternatives
We reduced the cost of following the CSIRO diet by substituting the cuts of meat and fish used in their recipes. Part of the expense which forms this diet is from their use of premium cuts. For example, they specify sirloin for stir-fry; I use round. There is no particular need to use snapper for baking; try another, cheaper type of fish instead. Check with your butcher or fishmonger what alternatives are most appropriate for the recipes you want - just avoid fatty cuts of meat!
Other CSIRO dishes become potentially expensive when certain varieties of fruit or vegetables are out of season. Instead, substitute with in-season produce where you can. While this diet may initially seem costly, there is this to consider. You are no longer buying any junk food and the fresh produce is doing wonders for your health, so think of your increased fruit bill as an enjoyable indulgence that will save you money in health costs for the future!
Shop at markets for CSIRO savings
We regularly follow the CSIRO diet and have learned how to cut our grocery bill in half. The best way to do this is to buy fruit and vegetables from markets - we get apples for $1.00 a kilo - and buy meat in bulk lots. We sit down and plan our shopping to ensure we don't forget anything or over buy. We also only shop fortnightly now instead of weekly and our shopping bill is $130 for the two of us - the same as what used to be our weekly amount! Don't forget that many of the ingredients used in recipes can be replaced. We often substitute ingredients that we don't regularly use with something else we have a surplus of. This saves buying expensive ingredients that would otherwise go to waste and makes even more fantastic meals!
Buy unprocessed foods when dieting
Following the CSIRO diet is easier if you buy unprocessed foods. Consider buying organic fruit and vegetables by the box - this makes you get far more creative with your cooking, as the produce is all in season and must be eaten! You can save a lot of money by planting your own vegetables, growing them in pots works just as well if space is limited.
The diet is also big on eggs, so another valuable way to save if it is feasible is to keep a couple of small domestic hens - you can enjoy fresh eggs every day and get great organic food for your garden too!
Second CSIRO book has cheaper food options
The CSIRO Diet book two is apparently much easier to follow than the first and the food does not cost as much. Watch out for the book on special - I have seen it for $18 as opposed to its original retail price of $34.95!
Also last month, Donna McShane asked:
"We have a nine month old baby who has just started crawling around, and is getting into EVERYTHING. There are so many (expensive) child proofing products on the market, I don't know where to start or if I really need them. Is it just good marketing (with a side dish of steaming hot guilt) or good sense? Can someone please help us find a budget-conscious and practical way of child proofing our home?"
DIY door safety guard
I make my own safety guard for doors, to avoid jamming little fingers. Get a face washer and roll into a sausage shape, then tie an elastic band onto each end and secure onto the door; one elastic band for each handle. It costs next to nothing and I have found this excellent, as my son was always pulling the door closed but this left enough gap so that his fingers didn't get squashed!
Check discount stores for baby proofing needs
Baby proofing your home needn't be expensive. You can find cheap cupboard door locks from shops such as Crazy Clarks and the $2 Shop. These fit across the handles and stop baby from getting in. With small children it makes good sense to lock up as much as possible. Have one or two drawers that are safe for them to access, but remove everything else that you don't want touched! Our best investment was magnetic locks for the TV/CD cabinet; $40 from Bunnings. The magnets go on the inside of the doors and you need a special 'magnetic' key to unlock them. This is also great for when the kids get older and you want to limit the amount of movies they sit and watch - just hide the key!
Contact children's hospital for safety supplies
For cheap baby proofing supplies, contact your local children's hospital. Many of them have child home safety resource centres, offering essential equipment at reduced prices. Gadgets such as inflatable bath spout covers are good value - many of the previous generation have scars on their lower backs from gouging themselves on tap spouts when standing up in the bath! A rubber mat in the bath is another essential.
Free safety gadgets from Freecycle
A great source of free child safety gadgets is your local Freecycle group. Members offer up their unwanted goods and if you are lucky you can pick up baby gates, child proof locks, even play pens without spending a cent!
Same quality, lower price
I made our home child proof without spending a fortune. I didn't want to skimp on safety measures at the expense of my child, but I knew there had to be a better way than buying locks for every cupboard and appliance. The first thing I did was move as many dangerous items - chemicals, breakables and so on, into the high kitchen and laundry cupboards as I could fit. Then I purchased just two locks for the cupboards that still had a few things I didn't want her to get into. I bought the kind of locks that go on the outside over two door handles at a time - this meant I only had to buy two instead of four compared to the ones which install on the inside. Any remaining cupboards were now safe enough to be left. Another way I saved was instead of buying an oven protector (very expensive) I got a second hand wooden safety barrier for $20. I extended this across the entry to my kitchen when using the oven, so my daughter couldn't get near it. For the bathroom and toilets, I simply made a new 'rule' in our house that those doors had to be closed at all times, so we didn't need to put any locks in those areas. In my research I also found that my local $2 shop regularly re-stocks their cupboard locks and power point protectors and they are equal in quality to the more expensive brands.
100 'cupboard locks' for $1!
Pony tail hair bands make great low cost cupboard locks for babies and toddlers. You can get a pack of 100 for $1.00! They cost much less than cabinet locks and you have plenty leftover to replace any broken or stretched ones. These were a lifesaver in our household! Shorten any cords on your blinds too. Many new parents don't even think about these but they are a major choking hazard!
Child proofing tricks that work
We found most expensive child proofing products didn't actually work for our inquisitive toddler, so came up with our own cheaper versions which did. I used old stockings in varying lengths and looped them around cupboard doors that I didn't want him getting into. Difficult for little fingers to take off but easy enough for adults. My husband installed swing hooks on other doors that stockings were not suitable for use on. One frequent trick our son used to do was pull out all the drawers and used them as steps to climb on the bench, so I simply took the handles off the drawers so he couldn't get them out!
Use cable ties for cheap child proofing
My electrician husband came up with the perfect low cost child proofing solution. To easily secure kitchen/laundry/bathroom cupboard doors, he brought home reusable cable ties. They are super cheap to buy (available in bulk from $2 shops) and with ten sets around the house we have only had to replace two of them so far in over eight months!
---
9. This Month's Help Request: Feel Good Shopping
This month Gemma Lanning asks:
"I am an impulse buyer who spends a lot of money in chain stores - on average I spend $20-$30 at least once a week, usually two to three times. Tonight I was dressed and ready to jump in the car, but I stopped. I was really pleased with myself and wanted to treat myself with something special - but for me that means shopping! What can I treat myself with instead, that's not using money?"
If you have any suggestions which could help Gemma, please send them in to us at /donatehints
---
10. SAVINGS STORY: Support Local Growers and Save
Our family would like to issue all Simple Savings members with a three-week challenge - buy less, buy well and see how much money you save! In the last six months we have saved over $2,000 on groceries, simply by changing the way we shop.
How did we achieve this? We stopped shopping at supermarkets. We made this decision in protest at the continuing decline in quality of the food we were buying from them - meat with the fat tucked underneath and lacking in flavour; expensive vegetables with barely any taste and pitiful shelf life and dreadful quality deli foods (cheap cheese and ham containing heaps of salt and fat). We were no longer prepared to spend our grocery budget on inferior quality foods.

Instead, we vowed to shop ONLY at butchers, markets, fish punts at the wharf, delicatessens and fresh fruit and vegetable outlets. We expected to pay extra for groceries such as cleaners, bags, cat food and so on, but agreed to accommodate these into our budget as necessary. However, to our great surprise we soon discovered that we were saving around $80 a week on our previous grocery expenditure! We enjoy much better foods too - for example, we now buy a small, really good cheese at the deli instead of a large block of cheap (fat and salt laden) Coles brand - and we have all lost a lot of weight. The fruit and vegetables are much, much fresher at our local greengrocer - not to mention cheaper and the meat is equal in price to the supermarket - but without the fat and added hormones.
Our grocery shop takes no longer than before and the people carry our bags of groceries to our car. We can now afford to eat things like smoked salmon and free range chicken, thanks to the deli specials which mean we can buy a meal's worth of salmon for around $8.00. We can't think of a more positive, easy way to make a real difference to the sustainability of our environment and farmers, small businesses and health of our kids. The shopkeepers all know our names, we are supporting local growers and businesses, we buy heaps less of things we don't need and we feel like we are helping the planet and ourselves every day. Plus, continuing to shop this way will save us a staggering $4,000 a year on groceries! We encourage everyone to give it a go for three weeks - you will really notice the difference!