Here are the steps:-
Have a look through our transfers by clicking here.
Then decide the colour of the shirt. If you choose a light colour such as white, cream or light grey, you need to buy light transfer paper. If you choose a darker shirt, buy dark transfer paper.
If there is a shirt design you would like that we don't have, send us a message and we will try to create it for you.
100% cotton plain shirts for kids are $3 and adults start at $4.50 from K-Mart.
Clear transfer paper for light coloured shirts is only $12 for 5 shirts at K-mart.
White transfer paper for dark coloured shirts is $20 for 5 shirts at Office works.
Clear transfer paper for light coloured shirts is only $30 for 10 shirts at Spotlight.
Transfer paper from light and dark shirts are available on eBay for around $1 per sheet.
After you have read all the instructions on the packet of your transfer paper, print a test run onto plain paper. Once you are happy with it, print the design onto your transfer paper.
IMPORTANT: Images on LIGHT coloured transfer paper are printed in REVERSE.
Before you iron I recommend you watch Louise Fowler's tutorial below.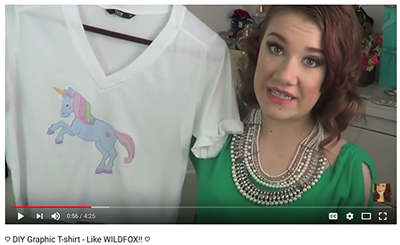 In it, she will tell you to use a:-
hard flat surface

dry iron

really hot iron

and to apply a lot of pressure.