This issue includes:
Return of Hint of the Week
What is the Savings Vault?
New Site Coming Soon
2018 Simple Savings Calendar
Funky, Affordable T-Shirts
Christmas Gift Ideas
Thank You
---
Hi,
How are you going? I hope you have been well.
I'm sorry we have been a bit quiet of late. I hope I can make it up to you in 2018.
Thank you for sticking by us and supporting Simple Savings.
Merry Christmas!
Fiona
---
Our popular Hint of the Week is back!
Here's your chance to win a 12-month membership (valued at $27) by sharing your best money saving idea with us. Each week we'll be awarding one membership to the Savings Vault for the best hint.
Our tips for writing a prize winning hint are:- Make it helpful, interesting and unique. Include things like how much money you saved, how you saved it, what you did and how much you paid.
Click here to enter your hint. (This will take you to the submission page.)
Our first winner is Shazdove. Shazdove has won a 12-month subscription to the Savings Vault for sharing her tasty tip!
I will save approximately $15 per fortnight on cold meats by buying offcuts. I was in Foodland's deli shopping for some ham when I noticed a tray with 'offcuts' for $4.99 per kilo. I purchased a kilo thinking I may be able to use it for pizza topping. When I opened it up I discovered a lovely variety of freshly sliced meats. I made and froze two loaves of sandwiches and still had enough for pizzas. It's a great saving.
---
The Savings Vault is the premium area of Simple Savings and includes our 18,608 edited and carefully categorised money saving hints, our fantastic Forum, and premium Downloads. A Savings Vault membership gives you 12 months of access to all of this, and more! Click here if you would like to buy a membership.
---
This year Matt has been rebuilding the Simple Savings website from the inside out. With 18,608 hints, 4,038,057 posts in the Forum and 15 years of code to re-write it has been a massive and exciting task.
Matt is almost complete - we hope. ;-) If you happen to have any spare prayers or chocolate, send them his way...
(At this stage he doesn't need anymore t-shirts. You will understand why as you get further down the newsletter.)
---
We want your 2018 to be a happy, healthy and wealthy year, so the Simple Savings Calendar is back, and it's chock full of inspiration. It's free to download here.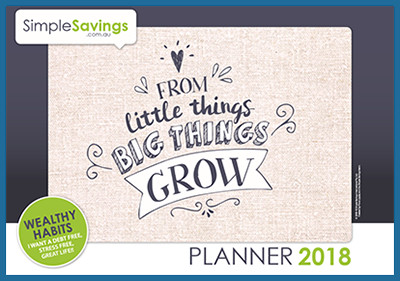 ---
Cool t-shirts are a great gift, but finding them for a good price is next to impossible. I found I can make funny shirts with an inkjet printer, Adobe Creative Cloud, t-shirt transfer paper and an iron for $5-$10 per shirt.

Since not everyone has Adobe Creative Cloud access, or can make their own graphic to put on a shirt, we have started making them for you.
Below is a sample of the transfers we have made for you to use. (Click on the image to get the transfer.) There are many more on the site, here.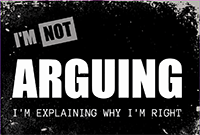 ---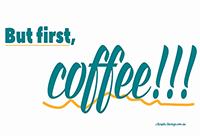 ---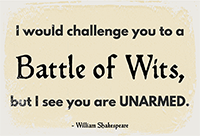 ---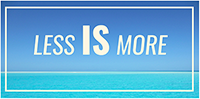 ---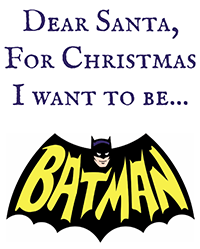 ---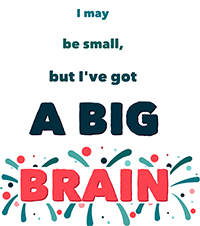 ---
To see the rest of the transfers click here.
Here are some of the finished shirts:-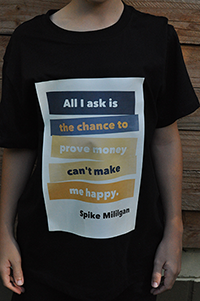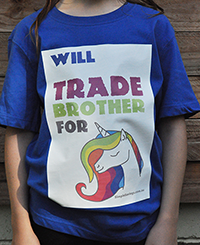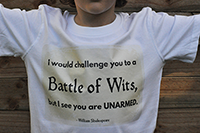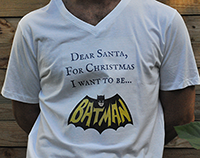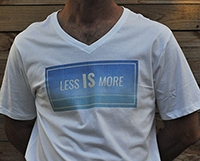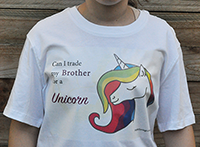 ---
If you don't want to make people t-shirts this year we have also put together a list of quick, frugal gift ideas to get you thinking.
Headlamp
Chocolate
Outdoor game
Badminton
Totem tennis
Twister
Jenga
Wooden puzzle
Kite
Soccer ball
Totem soccer
Bubble bath
Water fight balloons
iTunes card
Board game
Ball

Torch

Bath bomb

Pool toys
Skipping rope
Chocolate skipping rope
Books
Colouring book with pencils/crayons
Favourite tea
Nice coffee
Choc dipped everything (cherries, teaspoons)
T-shirts (just in case you hadn't thought of that one)
Potpourri
Hankies
Lollies
Beach towel
Online game voucher
Balloons

Paper

Pencils

Textas
Craft supplies
Socks
Chocolate, chocolate and more chocolate
Underwear
Spotify account
Novelty erasers
Water pistol
Basket of fruit
T-shirt :-)
Movie ticket
Hair elastics
Ribbons
Nerf gun
Nerf gun pellets
---
In closing, I'd like to say a big, heartfelt thank you from our family to yours. Simple Savings is now 15 years young and has grown into the wonderful, caring, loyal community we have today. Thank you for being part of something special.
We look forward to more exciting developments coming up.
See you next month!
Fiona Lippey