This issue includes:-
Sad Sally, Happy Hanna: Get Stuffed!
December: Old-fashioned Fun!
Ye Olde Shoppe: No More Tiger Stripes
Penny Wise: A Very Penny Christmas
Best of the Vault: The Lost Art of Having Fun
Best of the Forum: Simple Pleasures
Best Members' Blog: Upon Reflection
Cooking with Mimi: Luxury Gold Leafed and Embellished Coconut Ice
Rob Bob's Gardening Blog: Sweet Talking the Flowers!
From Last Month: Digital Dilemma!
This Month's Help Request: Christmas Sales Savvy
---
Merry Christmas!
Thank you for your kindness and wonderful support this year. To show our gratitude we got your calendar finished early :-) Click the image below to grab your copy.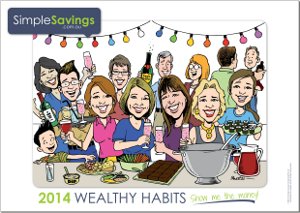 I hope you really love this year's calendar and it inspires you to new heights. It is lots of fun working and saving together.
We received some wonderful emails this month. Here are our favourites: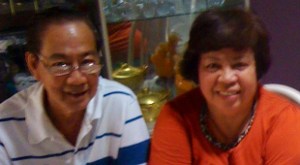 "I received your latest newsletter and couldn't help but thank you for all the hints and tips. We are going overseas tomorrow, and after almost two years of saving here and there with the help of your wonderful website, we are flying to three Asian countries for five weeks! Here's a surprise - my husband Roger and I always save our loose change and the result is $2200.20! Roger and I save in our own little ways and still enjoy our life to the fullest! Simple Savings - the best website in the whole world. Thanks again Fiona and also to your wonderful staff." (Mell & Roger)
"Loved the last newsletter and wanted to congratulate Claire on saving long and hard for her kitchen - well done Claire, you're an inspiration." (Leonie)
"Christmas shopping DONE! I have given my friends and some younger relatives memberships as gifts this Christmas. I hope they get just as much out of this amazing website as I have." (Triscia)
Have a great month!
All the best,
Fiona Lippey
---
"That was wonderful, Edna, I'm absolutely stuffed!" smiled Sally, patting her stomach at the Christmas table. "You're welcome dear, so glad you're all better. Sounds like a nasty virus that got hold of you all!" Edna sympathised. "It looks like James has made a great recovery anyway, look at him out there playing cricket, he's having a blast! Isn't it funny how the kids have all deserted their flashy toys for a bat and ball? Some things never change."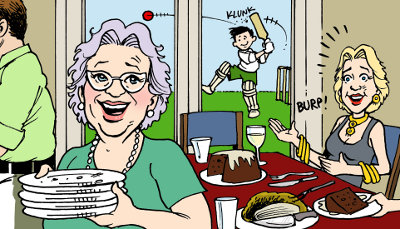 "The food is amazing Edna. Tell me, where did you buy this Christmas pudding? I must grab one for us next year, it's delicious!" praised Cousin Ruth. "Buy, dear? Heavens no, I made it! Have done for years. It's my own great-grandmother's recipe." Edna said proudly. "Wow, that must be REALLY old - OUCH!" giggled James, running in for a glass of water and getting an elbow from Sally. "Dad - will you come and play cricket with us?"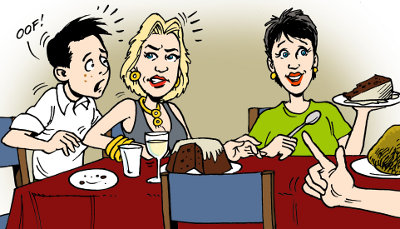 "Sure mate, just coming! Thank you so much for having us all Edna. It's been a really enjoyable day." Pete pecked her on the cheek. "Nothing like a good old-fashioned Christmas!" Edna smiled, "Well it's been lovely to have you here. I'm just glad you were able to make it after all. When Sally rang and said you were all sick..." "Yes, well if Sally had had her way - OOMPH!" Pete spluttered as Sally shoved a huge spoonful of pudding into his mouth. "If I had my way, we'd come to you EVERY year Edna!" Sally beamed. "Pete just can't get enough of your Christmas pudding, can you darling!"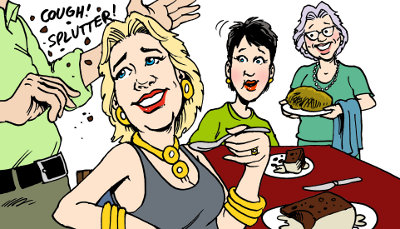 ---
Pete is right, there really is nothing like a good old-fashioned Christmas! Carol singing, cricket in the yard, silly hats and the traditional Christmas pud. Back in Edna's day that's how all Christmases used to be. Fun and relaxation was high and pressure was low - but sadly those kinds of Christmases are no longer the norm. These days Christmas comes with a hefty price tag, and the fun many of us have had marketed to us is in the form of computers, video games, movie theatres and theme parks, not something as low-cost and simple as a bat and ball or a pack of cards.
Not in Simple Savings land, however! This month we're encouraging everyone to bring back the Christmases of old. Forget all the hype and pressure, the fancy marketing tricks and hard sell and just have a good time! What do you remember about the Christmases of your youth? Let's try and re-create them this year.
The best thing about old-fashioned fun is that it's usually free. Remember the things you used to do and the games you used to play? Enjoy them this Christmas with your loved ones and show them the best games don't have to come from a store! Here are some ideas to jog your memory:
Get the board games out and challenge everyone to a game of Life or Monopoly
Teach your kids how to play some of the card games you played as a kid
Play charades
Make play dough and use Christmas cookie cutters to make fun ornaments
Have a water fight
Go for a walk on the beach
Play games in the park
Invite the neighbours around
Get a long sheet of plastic and make a Slip and Slide
Decorate a tree outside for the animals and birds
Make paper chains
Make mince pies or shortbread from scratch
Play Christmas music and teach the kids how to sing your favourite Christmas songs
Go carol singing
Take the family to look at the Christmas lights in your neighbourhood.
Remember any of the above? What else have you forgotten about Christmas? Bring it back this year. Stop looking at the lists, and the area under the tree and thinking it is not enough. Give the gift of time and love instead and enjoy some old-fashioned fun!
---
We'd like to share this email we received from one of our Forum members, Tradies Wife, who has a new little baby to love - congratulations!
"I'm experiencing a very long pregnancy at over 42 weeks. When I was pregnant with my other two babies, stretch marks were part of the pregnancy 'glow'. However, during this pregnancy I ditched the commercial body butters and pregnancy creams you can buy for stretch marks. I made my own creams to begin with, then got a bit lazy and decided to just use straight macadamia oil from the SS shop.
"The result, well, I have very, very few stretch marks. To the point that when I went in and saw the mid wife she asked me what on earth I use! I was a little surprised that I didn't have more too!
"Not only has the macadamia oil worked brilliantly, but it is very cheap to buy at around $21 a litre. That is plenty for a whole nine months + as well as having some left over for massages and other beauty treatments.
"And it's saved me from gaining pregnancy tiger stripes!"
You can read more about macadamia oil in Ye Olde Shoppe here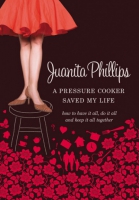 This book will make you and anyone who reads it feel good about themselves. When Fiona first read it she loved it so much she bought another three copies and gave them to her family and friends. It is a must read book, and now it's available in Ye Olde Shoppe!.
---
The Christmas tree is up, the lights are sparkling, the wreath is on our front door - and that's all I've done so far. It's our first Christmas in our new little house and to be honest, I'm feeling completely overwhelmed. Unlike Sally in the newsletter stories, I don't have to worry about impressing anyone this year. My present shopping list has got a lot smaller and this year it's just going to be me, my boys, my mum and her partner. Technically it should be a really relaxed and low-key Christmas! But the pressure is still very much on. You see, it's my boys' first Christmas without their dad and I want to make it extra special for them. I know they're going to be sad, I know they're going to feel it but I'm going to do my darnedest to make it as happy as possible.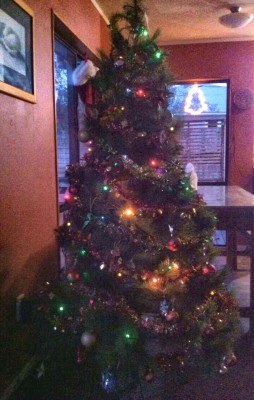 We all know Christmas isn't about the presents and I have no problem filling our home with masses of Christmas spirit - the same corny carol CD's will be playing the same as they have every year for longer than the kids can remember. Ali and I will make shortbread Christmas angels as always, the house will be full of the aroma of mulled wine simmering in the crock pot and there will be crackers and daft paper hats. But what is really worrying me IS the presents, or lack of them. We've always had a great big pile of enticing gifts under the tree and while the boys know money is tight, they still have wishes for Christmas just like every other child and right now, I have no idea how I'm going to afford ANY. Every spare dollar and beyond is allocated towards paying bills and I don't want to start the New Year off in overdraft or struggling with credit card debt. Still, I know there are many other families in the same position and far worse off and I am NOT going to let this beat me. I'm going to make sure my boys have a wonderful Christmas no matter what!
Tomorrow I am going to devote the whole day to selling my worldly goods on Trade Me, or on our local Facebook Buy Sell Swap page. I've actually had more success with Facebook as there are no fees and everything seems to get snapped up pronto, rather than having to wait for days for an auction to finish. No mucking about with postage either, as everyone just comes and picks up their bargains! Putting things on layby just isn't an option this year as I know I won't be able to pay them off in time for Christmas so I just hope my items sell. I think I also have a good amount of Flybuys points accumulated which could be a big help - unfortunately I'm still a joint card holder with the boys' dad though so I hope that he'll be willing to let me use some for their presents (and that he hasn't used them all up already!). I guess no matter what happens, as long as I'm being pro-active and doing all I can, I can't do any more than that. I did have one huge flash of inspiration for a wonderful present which I know the boys will love and help to keep the mood happy and light on Christmas Day! But, I can't tell you what it is yet!
I don't mean to sound all 'bah humbug' but I can't wait to get Christmas over with. Let's face it, when you're trying to save it's a bit of a flipping great inconvenience! Don't get me wrong, I'm looking forward to spending a relaxing day together and being on hand for the boys to do whatever they want; it's the one day when I do really get to relax in my own home and stop worrying about the huge pile of ironing or all the squillion other things that need doing - but all I really want to do is get ahead with my finances. Just keep plugging away at those lingering bills and get them paid off - at the moment it feels like I owe EVERYBODY money! I really don't like having that hanging over my head. But from next week there will be no lunchboxes to make and I can make the three of us yummy lunches from next to nothing. Both the boys are job hunting - Liam had one and was loving the independence of earning his own money but unfortunately he got laid off a few weeks in after they took on too many staff and didn't have enough work. Ali is hoping to work at the local supermarket - with a population that swells in our town from 4000 to 70,000 over summer the hours are intense but it's only for a few weeks and the money is well worth it.
I have a feeling that 2014 is going to be a good year for us - I do hope so! Both the boys have been through so much; they really deserve a good Christmas and an easier year ahead. But they have also learned an awful lot and I truly believe it has made them stronger, better people. They know what it is like now to truly exist on nothing (as do I!) and although there are times their situation makes them angry or depressed, they have learned through the friends they have made that there are many of their peers who have had to deal with much, much worse and it makes them humble. As for me, it's been a bumpy old time indeed! But every time I feel as though I've reached breaking point a little voice inside my head says 'No you bloody haven't!' and eventually I come out the other side with renewed determination. Right now I may be feeling a little overwhelmed about Christmas but I know we'll have a good day no matter what and apart from that I'm feeling stronger now than ever. I just can't wait for 2014 to hurry up and arrive so I can show my boys and myself what we can achieve. It's going to be the year of Penny, just you wait and see!
You can get updates on Penny's new blogs on the Simple Savings Facebook page
or in our Members' Blog section.
---
Sometimes it seems as if we've forgotten how to have fun that doesn't involve a screen or earplugs! Christmas is the perfect time to turn the clock back and start having fun the old-fashioned way with some ideas from the Vault:
Move over Mayfair! This version of Monopoly is much cheaper and puts the home into home-made!
When I was a kid we made a Monopoly game using local landmarks and streets. We got an old games board, although a square of cardboard would work just as well, and covered it with white paper. We marked it out just like a Monopoly board but we put our local streets, shops and services as the stops on the board. We made up our own chance cards and used small toys as counters. It was great fun to play our own Monopoly, especially if anyone from the neighbourhood came over to play.
Contributed by: Su M
Find all the best spots in your area to view beautiful sunsets. Pack a nice picnic supper, take along some favourite music and stop letting the sunsets pass you by. These lovely memorable times with loved ones are truly priceless.
Contributed by: Lexie Walker
If you frequently entertain, enjoy a low-cost night with a difference by hosting a murder mystery party! A chance for you and your guests to be 'someone else for a night' and have some fun while taking part in some detective work. These are making a real comeback! I enjoy having friends over and have run a few murder parties but they can be costly to buy, even second hand. However, I stumbled upon a helpful website which has seven free games to download. It even gives hints as to how to write your own murder mystery game. Take you and your friends into the heart of a Ruth Rendell novel and fill your evening with role-play, scandals, accusations, greed, affairs and murder!
Contributed by: LJM
During warm weather, we make origami water bombs by folding the pages from newspapers we have read. For instructions, go to www.origami-instructions.com/origami-water-balloon.html
We spend the morning making them and then it's bombs away in the afternoon! We get a fun, if somewhat soggy, workout by throwing the bombs at each other. Once we've exhausted our energy and cooled off, we put the newspaper bombs straight into the compost ready to layer with the next lot of scraps. Green fun all round and it costs nothing to enjoy. Certainly cheaper than taking the family to the aquatic centre!
Contributed by: Louise Myers
---
We Simple Savers already know that the simple things in life are often the best - and often free! Our Forum members have some wonderful ideas and inspiration to get more 'simple' back into your life this Christmas!
Buttercup is on a mission to bring a little joy to those who might need it this Christmas - good on you Buttercup!
read more...
Get your tissues ready - lovely Claire and friends talk about simple Christmas pleasures.
read more...
Nik C. and her wisdom-wielding wizards give Christmas a 'Weasley workover'.
read more...
Forum member RB shares the new direction her life is taking - watch out world!
read more...
---
One of the many benefits of being a Vault member is that you can win a $100 store credit in Ye Olde Shoppe, or $100 cash each month for your Simple Savings blog! Starting your own blog on the site is easy. All you have to do is log into the Vault, click on 'My Desk' at the top left, then 'Your Blog'. Then get writing! We love reading all your money saving trials and tribulations and really appreciate the effort that goes into each one.
This month's Blog winner is Karebear who is literally changing her life and we can only applaud her courage and conviction!
"I have been pondering the great mystery of life over the last couple of months. A couple of extended family members have passed away, one from cancer and the other from old age. Only this week my teenage nephew was diagnosed with Leukaemia and is undergoing chemotherapy as I write.
"I have been working so gosh darn hard these last few months, and I guess I've had a little wake-up call. Yes, I want to be debt-free and financially independent, but I do want to have a little fun along the way. I know of people who have put everything off - family, travel, life experiences - until they 'retire' and then within weeks something terrible happens (accident or illness) and they don't get the chance to kick back and savour the fruits of their labours. Well, I realise I might come across as wishy washy, but I want the best of both worlds!
"So, with this in mind, I have made some rather firm guidelines to get rid of the credit card, keep saving for the future and get the mortgage paid off within five years. Firstly, and most importantly, I have set some time aside for me which means I will make sure I have at least two days off from work, every week! I'm feeling light-headed as I type this because over the last five to six years, for about eight months of each year, I have worked seven days a week. One stint was 51 days of non-stop work. Next year I plan on taking some long service leave so I can build up the business I have started and then maybe, just maybe, I can reduce the hours of my full time job even more!
"I do have two major goals I want to achieve as well:
"Major Goal 1 - I really want to go to Europe! Once my new holiday account balance hits $5,000, I'm booking my flights and I'm off!
"Major Goal 2 - A little camper trailer! Australia is a wonderful country and I would like to see a lot more of it!
"On a personal level, my health is suffering because of the crazy hours that I work but I'm finding out about Tai Chi classes and going to continue cycling. With the days off, I can make up a few bulk meals to freeze to make life easier and I plan on doing a major spring clean on my house, a bit here and there.
"My finances will be healthy, I will be healthy and my house will be neat - bring it on!"
Well done Karebear - we look forward to following the rest of your adventures!
You can read more of our members' blogs here.
---
and Embellished Coconut Ice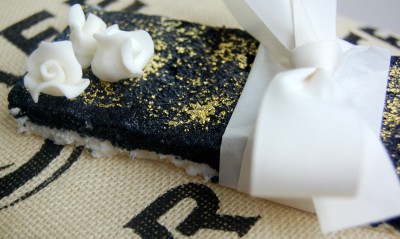 Here's my Coco Chanel inspired luxury coconut ice, which I am gifting for Christmas this year. Who says coconut ice has to be pink!
It's a fairly standard coconut ice recipe that I've had for decades, and if you have your own version then, by all means use that instead. It's the decorating that makes this one special. It's also important to cut the coconut ice into slabs rather than the traditional squares just to make it look a bit more grown up.
Each slab costs around $3.00-$8.00 depending upon how much gold leaf and how many roses you use to decorate it.
You'll need:
(This will yield about six slabs, as pictured)
125g Copha (1/2 a block)
1 x 500g packet icing sugar, sifted
1 x 250g packet dessicated coconut
2 egg whites, whisked in a cup with a fork until they're foaming around the edges. This takes no more than a minute.
2 tsp black gel food colouring (available at cake decorating suppliers for $6.00-$7.00)
1 sheet edible gold leaf (also available at cake decorators for about $7.00 a sheet)
One large soft artists brush or a pastry brush
Small fondant roses, either made by hand if you're a bit clever, or purchased at the supermarket in the baking aisle or at cake decorators.
Greaseproof paper to wrap or you can use baking paper
Wide craft ribbon or satin or organza ribbon to tie around it
1 cake tin or slice tin 20cm x 20cm, lined with baking paper, with some overhanging the edges of the tin so you can lift the coconut ice out easily
To make:
Melt the Copha in a small microwave bowl on 'high' until just barely melted and allow to cool slightly.
Put the sifted icing sugar and coconut in a large bowl and stir to combine. Add the cooled melted Copha and the whisked egg white and combine well.
Press half of this mixture into a thin layer on the base of your lined tin. Clean, wet hands will help smooth the surface and a fondant smoother is great if you have one, just to really press it flat and into the corners.
Now add the black food colouring to the other half of the coconut ice left in the bowl. Make sure you mix it really well, stretching it out with the back of a spoon and stirring it back in, a bit like kneading with a spoon, to be certain there are no white flecks left.
Smooth this over the white layer with clean hands and the back of a spoon to even it out.
Chill for an hour, then loosen the coconut ice with a thin knife around the unlined edges, and carefully lift it out. Cut into six even slabs.
Tear off an 8cm wide strip of greaseproof or baking paper and fold it in three, finishing the seam underneath. Trim it to fit around your slab. Cut a length of ribbon about 15-30cm long and have it ready. Set aside.
Take one sheet of edible gold leaf and place it face down on the black upper side of your coconut ice. Using the brush, rub in circles on the back of the sheet of paper attached to the gold leaf to encourage the gold leaf to adhere to the surface of the coconut ice. Continue to do this, using up as much of the gold leaf on the sheet as you can, until you're happy with the amount on the top of your coconut ice.
Add the roses in one corner. If you've bought them from the cake decorator, they'll be on a stem which you can simply cut to length and stab into the top of the coconut ice. If they're home-made or from the supermarket, you'll need to adhere them with a bit of icing.
Wrap the folded length of greaseproof paper around one end of the bar of coconut ice and tie it in place with the length of ribbon.
You can now lay it on platters for the table or wrap it in lace, cellophane or a box for gifting.
Very pretty and even blokes love it!
You can get updates on Mimi's new blogs on the Simple Savings Facebook page
or in our Members' Blog section.
---
Of all the plants we have grown this spring, we are most pleased with our melons, spaghetti squash, zucchini and pumpkin vines. :)» The pumpkin vine has proven to be quite a handful with its never-ending quest to conquer the front yard and we now think the spaghetti squash is trying to make a break for it through the corn into the asparagus bed. I think it might be time to make a counter-attack with the garden shears but shall see how far they advance before I make a tactical move.
Even though the plants themselves are going gangbusters at the moment they still don't always set the amount of fruit we would like. Un-pollinated/lost fruit is one problem we come up against even when the plants are well fed and watered.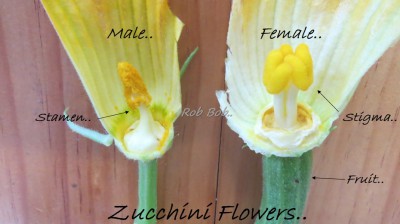 This family of plants have what is known as imperfect, or incomplete flowers, meaning the male and female reproductive organs are on separate flowers. Perfect/complete flowers have both male and female organs in the one flower (tomatoes, eggplants, chillies, etc.). Imperfect flowers rely on bees and other pollinators to transfer the pollen from the male flower to the female.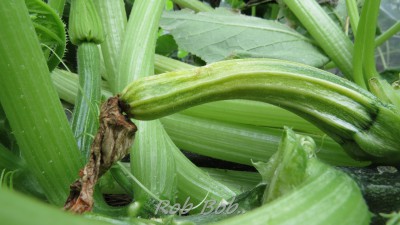 Unfortunately, the bees do not always perform their duty so we end up with a fair amount of failed fruit. One way you can remedy this is to take matters into your own hands, put on the bee suit (optional) and do the job yourself. The flowers are only receptive to pollination for a short amount of time so it is best to get out there and pollinate them before 9am if you want the best shot at getting fruit to set.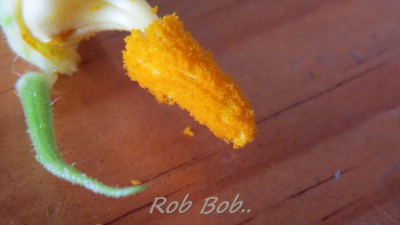 First you need to select a freshly open male flower that has loads of pollen on the tip of the stamen (anther). Carefully remove the petals from the outside of the flower until the stamen is fully exposed.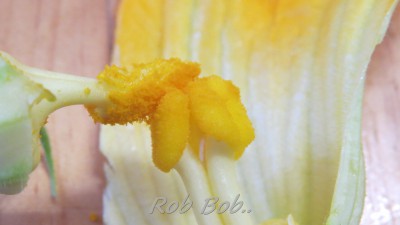 Then all you need to do is dab the pollen onto the tip of the stigma of the female flower and the job is done. You can normally tell within 36 hours if the pollination has been successful as the fruit will start to grow. With zucchini in particular I have found that some days there will be no male flowers on the plant, but that is really no problem as the female fruit is perfectly edible at that size. There just won't be a lot to go around the dinner table.
Another way this can be achieved is to use a small soft bristled paint brush to collect the pollen from the male flower and deposit onto the stigma of the female flower. I have seen this method recommended when you may have a few female flowers to pollinate but only a single male. If you are growing more than one variety of pumpkin/squash and are still interested in saving some seeds, it is possible to tie off the female flower to ensure that the seeds will grow true to type plants.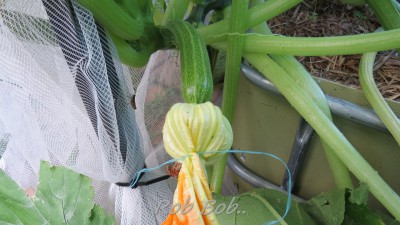 Get out into the patch as early as you can, pollinate the flowers then tie off the petals around the female flower to stop any pollen from other varieties getting in there. Alternatively, if you felt like donning the mad scientist lab coat, you could try to develop your own hybrid varieties using the same technique. ;)
I would like to thank Sarah on the Share the Seed group for inspiring this post and all that contributed. I hope some of the pumpkins stick for you all. ;)
Rob : )»
You can get updates on Rob Bob's new gardening adventure blogs on the Simple Savings Facebook page
or in our Members' Blog section.
---
Last month Megan emailed us asking for help in organising her digital photos before she loses them forever:
"I really need some ideas on how to organise my digital photos! I have hundreds and hundreds on my camera, on my laptop and on my phone and I am very concerned about losing them. How do other people organise their digital photo collection? I really feel overwhelmed."
We got some fantastic ideas for Megan - you're going to be a busy lady! Here are some of our favourite replies:
I organise my digital photos on my laptop in folders by year and then month. If sent/given photos from friends these are saved in a separate folder marked accordingly.
I regularly download from my camera/iPad/phone to my laptop. When done frequently it is hardly a chore. This main photo file is then copied onto an external hard drive (back-up) for safety, as computers are notorious for crashing and losing/deleting data!
If you have hundreds and hundreds of photos this will be a lengthy project to undertake. However, if you commit to start now and move forward saving all future photos using tips such as this, but also incorporate a small amount of backlog with each download session, you will be organised in no time at all.
Contributed by: Amanda Walker
To solve my digital dilemma and keep all my precious files safe, I bought a network-ready external hard drive which I have connected to the router. Mine is a Western Digital (WD) brand. I then transferred all my pictures, music and videos to the hard disk. It took a little time and patience transferring everything over but I can now access my photos, music, videos and documents from anywhere in the world provided the router and disk is ON 24/7. You can access the files using Wi-Fi or your phone network. It is basically your personal cloud! Likewise, that disk will also work as a media server. As long as they are on the same network you can play songs and videos and watch your pictures from your computer, phone, tablet and even your PS3 and Xbox!
Contributed by: Sharav Shrestha
We run a small computer group of retirees and their suggestions on managing photos came up at one of our meetings: There is a free software program called 'Picasa' which can be downloaded from the Internet and allows you to edit and modify your photos, and manage them into slide shows. Adobe Photoshop also does the same function.
We recommend the following:
First of all, get rid of all second rate, duplicated, unwanted and poor quality photos.
Sort what you have left into date order (you can make this easier by roughly classifying them into different years).
This relates to photos in digital format - change the name of each photo to one which reflects both date and brief description of content or place. Note the date should be in reverse order - looks like this '2013/08/15' or '2013' if you don't know the exact date, followed by a short description 'Tony's 21st birthday', then save to a computer file. Open separate folders in your computer for particular activities where you have a lot of photos. Continue this way with all your photos, then do a sort and save them to a USB memory stick, DVD or CD.
From experience, DVDs and CDs don't always maintain the quality of the picture and they have limited storage capacity. Whatever method you use, make sure that your storage device has a label specifying the contents.
You may end up with multiple storage devices with your photos on them; file these in a suitable container in date order.
It's always a good idea to have more than one digital record of the same photos, stored in a different place so that you don't lose your photos. You can also take advantage of websites on the Internet which will store your stuff for you, so that your computer memory is not filled up.
When it comes to old photos in hard copy version, write the date and description in pencil on the back and place them in envelopes for each year, facing the same way so that they don't stick together, using tissue paper if they are really precious. For these you will need a storage box, and these are widely available in most $2 shops.
At a later date, when you have time on your hands, it might be a good idea to scan all the older photographs and store them along with your other more recent digital photos.
Contributed by: Norma King
As a scrapbooker and avid photographer of four active children (and a puppy), keeping track of my digital pics is essential. As soon I'm done for the day I transfer all from my camera or phone onto my computer. I have folders under 'My Pictures' for each year with subfolders for each month. I go through each pic and cull blurry or 'too hard to Photoshop' photos (I'm lazy!), then rename each photo using my trusty ACDSee program which batch renames using the format of year, month, day and brief event description. ACDSee numbers each picture sequentially so I only have to type the info and click the process button.
Once a month I round up all the kids' electronic equipment and transfer all their pics to my computer as well, sort by date, then rename and move into relevant month folder. I back everything up to an external hard drive once a week (sometimes more often as it can take a while - I set it for overnight so is not cutting into day computer use).
Every year for Christmas I burn DVD copies of the year's photos for the grandparents and send with a monthly collage/description 6x6 scrapbook which I *try* to do over the course of the year.
That way - heaven forbid - I know I have back-up copies of all my photos with the grandparents and as technology changes I will update to suit.
Contributed by: Mum2Five
For those struggling with a mass of digital photos, I use Snapfish to organise all mine - www.snapfish.com. You can upload them from your computer or your mobile phone (just get a free app for either an iPhone or an Android). I regularly upload the photos straight from my phone and my husband's. You can also upload them from your camera by plugging it into your computer. It's easy to create folders as you upload and add to them. From there, you can do all sorts of things with your photos - order prints or gifts, share the albums with your friends and relatives, or - and this is my favourite - you can make photo books. This is the BEST way to use digital photos. It's like scrapbooking but cheaper and neater. You could spend hours and hours putting books together if you are interested, but it is also simple to do very quick albums using their auto fill feature.
NEVER pay full price for any products on Snapfish - they are constantly doing discounts on one thing or another. You just need to keep checking to see if they are doing a discount on what you want. For example, just before Mother's Day they did a two-for-one deal on photo books, so for Mother's Day both grandmothers got a beautiful photo album of their newborn granddaughter, and they absolutely loved it. I have also done small softcover photo books for under $10 to send to overseas relatives and I have made elaborate 'yearbooks' with stories and captions and bright colours, which I then save until a big discount allows me to buy it cheaply!
Contributed by: Rebecca C
One of the cheapest and easiest ways to store and protect digital photos is to store them on a USB flash drive. My daughter keeps hers with her most of the time so that she can print one or two out cheaply when she does her shopping at places like Kmart. If you can get the storage devices on sale, you could probably use a few of them, for example, different ones for different topics, 'Family', 'Friends', 'Pets' and so on!
Contributed by: Gusta T
---
Sophie has emailed asking for some help! She writes:
"I have gone to a few Christmas sales in the past but stopped going as there seemed to be more hype than bargains. How do you get good deals at the Christmas sales?"
If you have any pearls of wisdom you'd like to share with Sophie, please send them in to us here.
---
Well, that's your Simple Savings Newsletter for December 2013 and we hope you have enjoyed it. We hope we've inspired you to enjoy some good old-fashioned fun - let us know how you go!
From our family to yours, we wish you a wonderful Christmas, and we can't wait to share an exciting 2014 with you!
Our members are hugely important to us and we love hearing from you all! So next time you're on the website, why don't you get in touch and say 'G'day'! Let us know what you would like to see more of in our newsletter or any suggestions you have for something new to try. We love receiving your clever ideas!
Don't forget to spread the love around to your family and friends too by forwarding them our newsletter or letting them know about our website. Help make their lives easier and save them money too! Or tell them about us on Facebook by clicking the 'like' button on the Simple Savings Facebook page.
Till next time...
All the best,
Fiona