Hi,
Happy Easter! We hope you get a well deserved break and your wallet doesn't take too much of a beating. To help you with your budget we have some easter tips and delicious recipes for you this month. But, before we share the joy of Easter we have some sad news.
The magnificent, wonderful and fantabulous Claire M has been unwell and was in hospital this month. Claire runs the monthly challenges in the forum, as well as categorising recipes and many, many other incredibly kind and loving things. If you have a spare five minutes can you please send a prayer, good thoughts or a short note in Claire's direction.
Claire is a fantastic person and hopefully she will recover soon.
*fingers crossed*
Fiona
---
Before Claire became ill she set up this month's Frugal Easter Challenge in the forum. If you would like to join in this month's Easter Challenge. It is a great thread with tasty recipes including my husband's favourite, Coffee Freckles. (THANK YOU CLAIRE!!)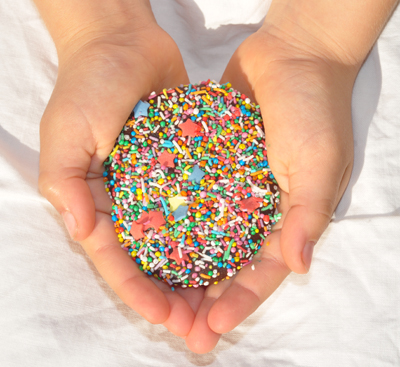 ---
The Simple Savings forum and Facebook group members have been busy this month. Alana Kelly bought $158 worth of meat for $19.57.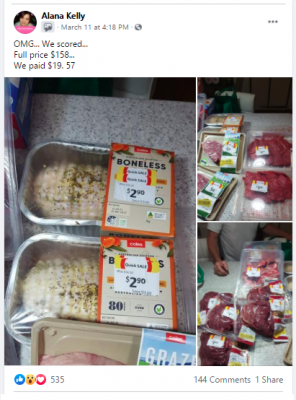 And, KC from the forum saved up and bought herself a teardrop camper and annex to go camping in style! Woohoo!! Congratulations KC.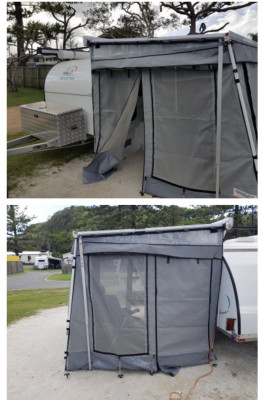 Easter is an egg-cellent egg-cuse to eat an egg-straordinary amount of egg-stravangantly egg-bellished chocolate eggs and write sentences with really bad egg puns. But, that is not the only thing you can do this easter. Here are some other fun ways to keep your budget low.
A friend of mine has asked friends and relatives to give the children puzzle and sticker books instead of lots of chocolates for Easter. This is a wonderful idea that saves you money, the teeth of the children and the sanity of parents whose children go bonkers after all that sugar!
By: Rochelle Bax
A lot of the time, Easter Eggs are an expensive way to purchase chocolate. I always hunt for chocolate up and down the aisles of Big W or other shops and I buy NON EASTER chocolate. Which means other normal everyday chocolate and chocolate related products and not Easter Eggs. It's still all chocolate right? Doing it that way gives me more chocolate per gram for my dollar!
Problems with pets, ants and lost eggs inspired us to switch from chocolate eggs to printable eggs. We print out eggs, write clues on them and hide these around our house. During the hunt everyone collects up all their eggs in a basket and swaps them for chocolate at the end. It is a lot of fun and saves us from finding missed eggs six months later.
There are loads of Free Easter Egg Image Printables and colouring pages online for everyone to have some colouring in fun. Just leave some colouring pencils out with your print outs in a spot at a table and see what happens!
Sandra's Recipes: Rocky Road and Easter Loaf
Of course Easter wouldn't be Easter without some chocolate. Rocky Road is easy enough for kids to help you make.
100 grams (½ packet) of pink and white marshmallows
½ cup of macadamias or nuts you like.
½ cup of coconut
1 Turkish Delight Bar, chopped
30 grams of Copha
2 x 200gram blocks of Dark Plaistowe Cooking Chocolate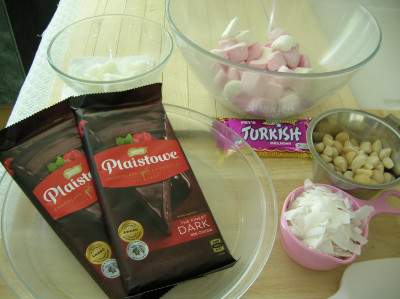 In a large bowl put in 100 grams of marshmallows, which have been cut into halves with scissors.
Mix in the macadamias, coconut and Turkish Delight Bar together. Set aside.
Line a square 23cm x 23cm tin with foil.
Put the Copha into a small bowl in a microwave and melt it for 1 minute or so, until it is liquid. Set aside.
Break the 2 x blocks of chocolate into pieces and place into a bowl.
Melt in a microwave for 1 minute and 30 seconds on high.
If it's not 100% melted then microwave it again for a further 10 seconds.
Take the chocolate out of the microwave, then add in the melted Copha and stir gently.
Pour a thin layer of copha/chocolate over the base of the foil lined tin.
Place the marshmallows, macadamias, coconut and Turkish Delight mix, gently over the chocolate base.
Pour the rest of the copha/chocolate over the ingredients in the tin, to cover them.
Put the Rocky Road into the fridge to chill until it is set. Store in the fridge.
Copha or Kremelta in NZ, makes the chocolate runnier and glossier.

Copha will last for a really long time in the fridge, when stored in a sealed container.

The chocolate was bought on special for $3 per block.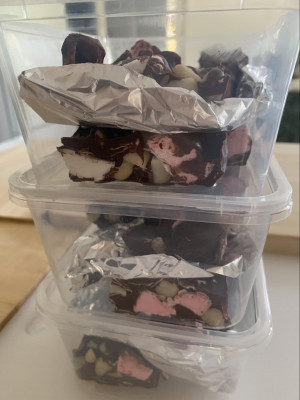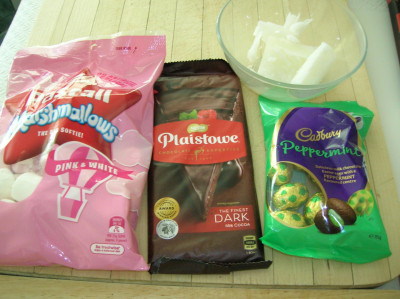 You can also very easily make other flavoured Rocky Road by using just a few ingredients as shown in the photo above.
30 grams of melted Copha
2 Blocks of x 220g Plaistowe Dark Chocolate, melted.
100 Grams (½ packet) of WHITE marshmallows
1 small bag of peppermint eggs, with the foil peeled off.
Foil lined 23cm x 23 cm tin
Put a thin layer of Copha/Chocolate on the base of the lined tin.
Put the white marshmallows in the tin next.
Then put the peppermint eggs in whole.
Top with the remaining copha/melted chocolate mix and refrigerate until set.
Store in the fridge.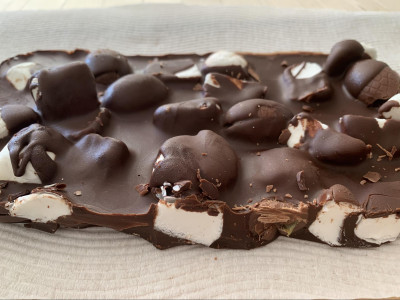 Some Caramel Eggs and macadamia nuts made a yummy combo!
We made some caramel and salted macadamia rocky road and used a tablespoon of organic coconut oil in place of the copha and it gave a lovely coconut flavour which would complement the traditional rocky road as well.
We also had this great chocolate melting tip sent via email from Carol J - thank you!
You can do this instead of using Copha if you'd like to...
'For every 100 grams of melted chocolate, add 2 teaspoons of light vegetable oil when melting it.
It helps the chocolate melt more easily without seizing, and best of all the topping won't crack when cutting the slice into squares.'
Easter Loaf Recipe
This recipe is a traditional Hot Cross Bun recipe, but it's been simply made into a loaf.
INGREDIENTS
350 mls warm water
1 tablespoon of oil
600 grams of plain white flour (or white bread mix)
2 teaspoon of yeast
1 cup of sultanas
1 tablespoon of mixed peel (optional)
1 tablespoon of mixed spice
1 tablespoon of cinnamon
( You can add some nutmeg and ground ginger if you wish )
METHOD
Put all of the ingredients in the order listed, into your bread machine and set to Basic Loaf and press start. This will produce an Easter Loaf without you needing to do anything else, except for putting crosses on the loaf or glazing it, if you wish to.
OR
You can put the ingredients in the 'ingredients list' into a mixmaster with a dough hook and mix until you have a smooth ball of dough.
OR
You can hand mix the ingredients together, until you have a nice smooth dough. That will give your arms a good workout.
Here is what you need to do, if you have used one of the alternative dough mixing options -
When the dough is mixed you can drop it into a baking paper lined loaf pan and shape it with your fingers to make a smooth loaf shape.
Set the dough aside, somewhere warm, and let it prove for 40 minutes. Which means it should rise and increase in size.
Then put the risen dough into a preheated oven set at 180 Deg C and bake it for 30 minutes. It should be cooked in the centre. You can test it with a skewer.
This recipe is also suitable for making the round shaped Traditional Hot Cross Buns.
Simply cut the dough into the number of buns you would like to make in the size you'd like to make them, and make them into round shapes and put them onto a tray to prove and bake off.
You can make the PASTE for 'crosses' by using half a cup of flour and mixing 60mls of water together until it is smooth.
You can use a small plastic bag with a corner snipped off, or a piping bag if you have one, to pipe crosses.
Pipe the 'cross mixture' onto the buns AFTER they have risen, but before you bake them.
To finish the loaf, or Easter Buns off with a shiny glaze, make a glaze as follows -
Put ½ a teaspoon of Gelatine and 2 tablespoons of water mixed with 1 tablespoon of sugar into a small jug.
Heat in a microwave for 20 seconds.
Leave your loaf or buns in the pan they have been cooked in.
Brush the glaze, with a pastry brush ( or use a piece of baking paper as a brush ) over the loaf or buns while they are still hot. Enjoy!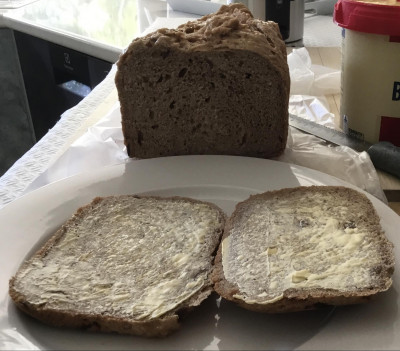 ---
One of the nicest parts about helping people is the fantastic letters we receive. They are so wonderful that we wanted to share the love with you. This letter is from Margaret.
Hi Sandra,
I so much appreciate receiving your monthly newsletters over the years and I have had many savings. Some things I didn't realise were my savings and just thought of as me being ikky with things.
Close to 40 years ago I bought a Caterers roll of Cling Wrap and I am still using this same roll.
I never use this to cover food if I have a container that I can open and close until the food is gone. Sandwiches and lunches always go in a lunch box, this is closed and stays fresh.
Likewise when we are asked to 'bring a plate' to an event or function this plate is put into a container with a lid and I very rarely use the cling wrap.
I probably use more baking paper than I need but this also saves time on washing up items after cooking particularly cakes and slices. Biscuits are baked on slide paper and it's used, again and again until I think it won't last another time.
I have a small bin in the caravan and line it with the used supermarket veggie bags, this is then easy to dispose of in caravan parks. At home I always used the grey shopping bags until they no longer became available (I even collected them when travelling to bring home) but still do use other shopping bags from hardware shops or pharmacies or wherever. I do fill the bin before putting it in the garbage but also only throw out genuine waste.
Many of our meals are made in bulk and frozen into plastic containers which we then either cryovac for easy travelling in the caravan or put into vacuum seal bags. This makes for easy meals after a day out sightseeing.
My washing powder I buy in a big bucket when it is on a good special then transfer to a smaller plastic container for the laundry and have only ever used less than half a scoop all the time. My idea is that a little goes a long way.
My Husband had got the gardening bug during Covid and it was hard sometimes to buy the seed because everybody had the same idea but we had some of mum's old seeds (she died 10 years ago) and tossed them in the ground, if they grew good if they didn't nothing was lost, but many did still grow even from the opened packets.
There are many more instances I could give about my frugalness but this is enough for now.
I have been a member of the vault over the years but have let this slip in the last few years with our struggles on the pension but I do enjoy reading about other peoples saving and how they go about it. Keep up the good work and keep the newsletters coming, they are inspiring on all levels.
Cheers, Margaret
---
Thank you for joining us for another newsletter.
We wish you and your family a very Happy Easter!