Here are 1 "Soap Making" tips.
It is time for a confession: When it comes to beauty, I'm really lazy. I don't want to have to cleanse, rinse, scrub, rinse, moisturise and then oil my skin. I wanted a product that does all those things in one go. I also want it to kill all the germs, treat dandruff, tinea, thrush and BO at the same.
This soap recipe does all those things, which is why I call it my Lazy 'Everything at Once' soap.
Equipment
Protective gloves
Eye protection
Slow cooker
Stick blender
Stainless steel mixing spoon
Candy thermometer
Scales
Glass jug WARNING!! The caustic soda is dangerous. Do not get it on your skin. Wear eye protection and gloves. Work in a well ventilated area.
Ingredients
120g Caustic Soda (Lye) from Bunnings
750g Cosmetic grade macadamia oil
310ml Distilled water
200g olive oil
10 ml neem oil
Put on your gloves, eye protection and a long sleeve shirt.
Then take the caustic soda and water to a well ventilated, pet and child free area.
The order you do this is important: Do not pour water into the caustic soda! Mix the caustic soda and water in a glass jug by slowly adding the caustic soda to the water while you stir. It will froth and heat itself up.
Let it cool down while you prepare other things.
Put all oil in a slow cooker and heat it to 40 degrees.
Pour the caustic soda into the oil. Mix with a stick blender.
Put the slow cooker on low and stir with a wooden spoon every ten minutes until your soap thickens..
This should take about an hour. Next stir in your neem oil.
Place soap in moulds and leave overnight.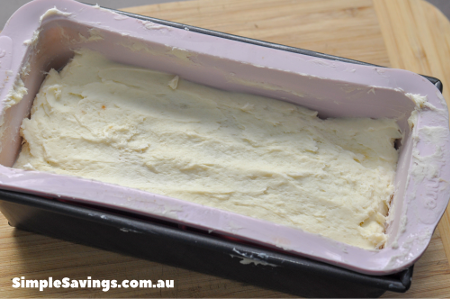 Empty soap from moulds.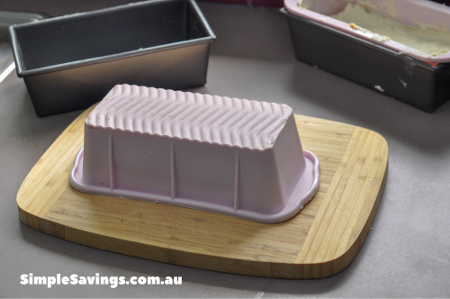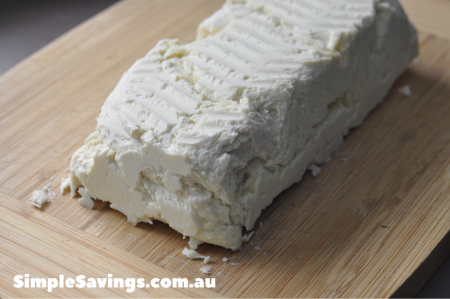 Cut up soap.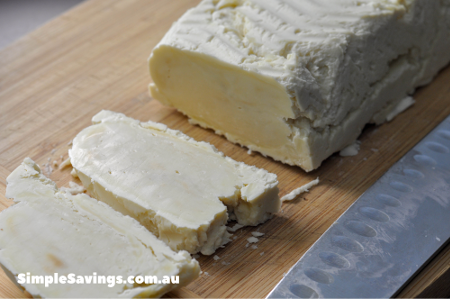 Store it in a sealed container.