"Secrets to Saving Money in Australia" Free Newsletter - June 2006
This issue includes:-
Sally & Hanna: Cooking Dinner
Cooking on the Cheap
FREE Printable Menu Planner
Destitute Gourmet Books
Penny's Blog: The $21 Challenge
Homeopathy Corner: Immunisation Part 3
From Last Month: Horsey Help and Gas Heating Alternatives
This Month's Help Request: Creative Home Gymnastics
Savings Stories: Home Show Discounts and
Self Sufficient Household Saves Thousands
---
Hi,
Go Socceroos! It was great to see them in the final sixteen. I'm not normally a sports fan but the thrill is contagious. Every second car in England has a St George flag on it. The flags are being hung out of windows, on flag poles and in the back windows of vans. Everyone is so excited.
Sam now thinks soccer players are modern day super heroes. After watching it on TV he has started playing soccer with the other kids in the park. He scored his first goal last week and the look of pride on his face was precious. Guess who will be joining a soccer team when he gets home!
So far the trip has been great. We have learnt a lot about the UK. Did you know that UK households buy 50 times more semi-prepared food than any other country in the European Union? That is a lot of money they are throwing away. Let's see if we can turn that around.
*big cheeky grin*
Thank you for your fantastic emails. Sometimes travelling with two small kids is hard and I have wondered why we are doing it, but then emails like these arrive and suddenly everything is put back in perspective: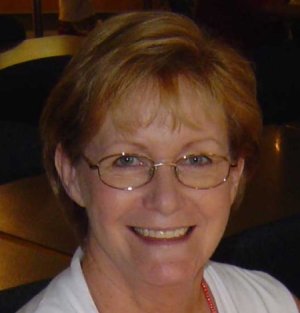 "I have been with Simple Savings for nearly a year now and, because of all the great money saving hints, I am now able to work only four days a week. I am in my late fifties and I am really enjoying cutting back on my working hours.
Three days off a week is fantastic and I could never have done this without all the hints I have been reading and putting into practice. I will always be a loyal member of 'Simple Savings'. Thanks to all that have put their hints into the Vault and thanks Fiona!" (Pam Floyd)
"Just wanted to say how very helpful your site has been. The suggestions made by subscribers on economical solutions in so many areas have saved my sanity - not to mention my bank balance! The service you offer is one of the best on the web. Thank you." (Dianne Berriman)
"Hi team; I just wanted to say a HUGE thank you to you all. My hubby and I decided in January we wanted to be in England when the World Cup started. He was sceptical that we could afford to go at such short notice but I knew it was just a matter of willpower. Thanks to the Vault, Penny's Blog, and family donations to the Europe fund in place of birthday gifts, in the last four months we have paid off our tickets and half of our accommodation and saved nearly $2000 spending money. We fly out on 28th May for our first ever big trip together. We are so excited. We couldn't have done it without Simple Savings!" (Rebecca Carroll-Bell)
"Just sending a quick note to let you know how we are going with our Wealthy Habits plan. I think I have been pretty good with this so far. Not only have I resisted impulse buying clothes for my daughter, but I actually took some things back which were new and still sitting in the bags! I also have not given in to buying new toys and explained to my son that he only really wants it because a) he can see it, b) his toys are still at home and c) he is bored. Then I tell him we plan to play something together as soon as we get home. By following through on this I have been able to increase my credit card repayments from $150 a month to $500 a month and I am starting to actually clear debt instead of adding to it. On the clothes front, I have knitted my daughter a couple of new jumpers which are as nice as (if not nicer) than what I could buy and she loves them and appreciates them as she has watched me make them. I just wanted to say thank you for inspiring me to get my spending under control." (Mel Ireson)
"After finding your website two weeks ago, I have to say that it has helped me make a huge decision in taking a year off work without pay. After having my second child (10 months today), my 12 months of maternity leave has come to an end and I was having a dilemma on whether to return to work and pay for two days of child care for both (my other child is three) or stay at home and try to be a better budgeter. Now the decision has been made I feel relieved. Thanks Simple Savings for your help." (Lee Marsh)
"Love your site. Simple Savings is almost beginning to come automatically. My husband and I have just returned from a holiday and when out shopping as one does on holidays, he would wait and then say, 'Is that a Simple Saving?' He was great! I'm also finding that I'm summing people up as Happy Hannas or Sad Sallys; sadly too many people these days seem to be Sallys." (Karen Louis)
"I'm sick and tired of not being able to find enough adjectives to project my feelings about reading the hints on Simple Savings. I have over-used - super, fabulous, marvellous, fantastic, great, phrases like 'what a good idea' and 'why didn't I think of that!' I am now delving into the dictionary for more superlatives! Keep up the splendid (found another!) work. Congrats on your new radio show." (Helen Duffin)
We also received this lovely photo of some happy Simple Savings members, Graham and Carol in Wales!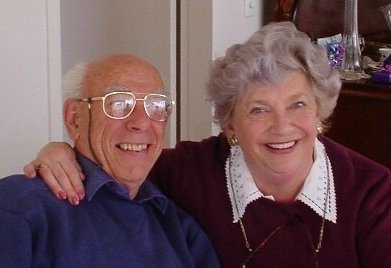 We absolutely love to receive your feedback - with compliments such as the ones above, who wouldn't! Best of all, we love to see the people behind the letters, so next time you feel inspired to write to us, why not send us your photo too? It really makes our day to be able to put a face to a name! You can email it as a JPG file here. We look forward to seeing you!
Many grins,
Fiona
---
1. Sad Sally, Happy Hanna: Cooking Dinner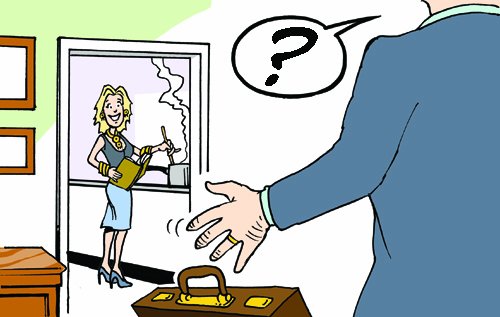 Pete arrived home from work as usual and thought he must be imagining things. Could those divine home cooking aromas really be wafting out of their own family kitchen? He would never have believed it, but what a pleasant surprise it was to find Sally happily cooking dinner, concentrating hard over her recipe book. "Wow! Sal, it smells fantastic in here! What's the special occasion?"
"No special occasion - just trying to make a bit more of an effort," Sally smiled shyly. Pete grinned, he suddenly felt very proud of his wife. "Good on you love; looks like you're doing a terrific job." Sally stood up a little straighter and looked at Pete seriously. "Well you'd better get used to it! Our Savings Group topic is Menu Planning this month. There will be no takeaway meals for us for a while, I mean it!" she warned.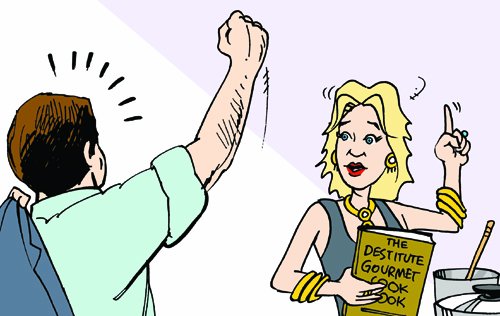 Instead of looking horrified as Sally had expected, Pete actually punched the air! "Yes! That's great news!" he said excitedly, then corrected himself. "Sorry love, I didn't mean it to come out like that - it's just that me and the kids, we've all got so sick of eating takeaway night after night," he finished, looking embarrassed. "We didn't want to say anything, what with you working all hours. I really appreciate you doing this for us," he gestured towards the stove.
Sally was taken aback, she hadn't expected such a reaction but it felt really good that Pete was being so supportive. "Hanna added up the numbers and says we can actually save $700 this month by using this menu plan and avoiding takeaway. Can you imagine that! I hope she's right," said Sally. "I hope so too!" smiled Pete. "How about we pay $600 of that onto our home loan and reward ourselves by splashing out the $100 leftover on a flash dinner. Just the two of us!" Pete nudged his wife cheekily.
"That would be lovely, but not this month! ALL that $700 is going straight on our home loan. I've got so many new recipes to try - who needs to go out? We can have a special night in!" smiled Sally. Pete watched his wife in amazement. "I'm so proud of you Sal. You are doing a great job." He gave her a big hug and helped her set the table for dinner.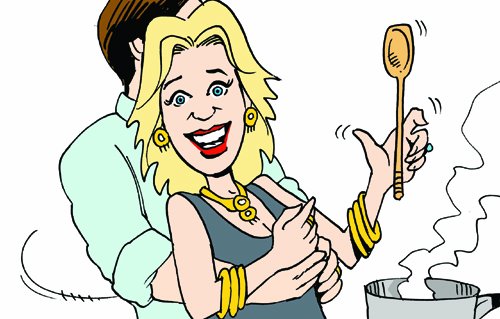 ---
2. Cooking on the Cheap
One of Sad Sally's weakest money saving areas was always when it came to buying food and managing her family grocery bill. She always bought her lunch because she never found time to make her own. Sally works long hours and is under constant stress; the last thing on her mind during her working day is what she is going to make for dinner when she gets home. Consequently when the end of the day comes around, she would panic at the thought of having to go home and prepare a meal for her hungry family. She had no idea what was in her own kitchen, so invariably found herself stopping at the supermarket on the way home to stock up on enough convenience food to throw a quick meal together, or simply buying takeaway. Many of us lead hectic lives and find ourselves falling into the same trap as Sally. But it's an expensive trap. Far from making life easier for ourselves, all we succeed in doing is spending more money on fast food, meaning we then have to work longer hours to be able to afford to feed ourselves! It's a vicious circle, but there is a way out of it. All is takes is a few minutes of your time once a week to work out a menu plan.
The thought of menu planning doesn't appeal to everyone - who wants to think about what they're having for dinner next Thursday, right? But it's a great feeling when next Thursday comes around and you know exactly what you are going to cook for dinner and everything you need to make it is already on hand. Taking a few minutes each week to write a menu plan results in reduced stress on tired cooks - and a reduced grocery bill, because you already know what food you are going to need for the whole week. It's so easy and we have everything you need to start developing your own menu plan right here in this newsletter. There are no hard and fast rules when it comes to planning your family's meals, but if you are a beginner you may like to glean some ideas from some of the many Simple Savings members who already use menu planning with successful results:
Plan your menu around specials
Wait until the sales catalogues are out before you do your grocery shop. I wait until I see what meat is on sale and base my shopping on what they have. I then do a menu plan for the fortnight and only buy what we need for that plan. For example, I bought mince at $3.98 per kilo when it is usually $8.00 or more. We had roast pork last night which was a treat and it only cost $6.80 for four people - a bit over half the regular price! We have saved hundreds of dollars doing this and it has really helped us save for our first home.
Reduce the hassles and cost of preparing meals
Time and money are in short supply for my family of four. To make it easier and cheaper to prepare meals, we devised the following system. We wrote down all the meals we liked and incorporated them into a two-week menu plan called plan A. We then made up another two-week menu plan and named it plan B. We listed all the ingredients we'd need to make each meal. When we shop for groceries now, we take a list of the ingredients for the main meals listed in that plan and we buy only what we need for the two weeks. The next time we shop for groceries we use plan B.
We now have many hassle-free nights as we don't have to decide what to make for dinner, and we know that the food is going to be in the kitchen. We save a considerable amount of money on groceries as we are not buying impulsively or buying things we don't need. Less food perishes too as it doesn't get pushed to the back of the cupboard!
Base weekly menu around available food
Before making up your weekly menu and grocery list; look in your pantry and fridge and use what you have there to prepare your menu. You will have a shorter grocery list and save heaps.
Online recipe database
I save heaps of money each shopping expedition (at least 10-20%) by using the website http://www.recipezaar.com It is a recipe database that is incredibly well organised. I plan menus each week and it allows me to select certain categories, for example, vegetarian, gluten-free or a particular cuisine or vegetable, and also to exclude some categories such as desserts, when I am looking for a main dish or vegetables that aren't available. It then turns my menu plan into a shopping list.
Super Food Ideas magazine
I have saved up to 50% off my usual monthly grocery bill just by buying the 'Super Food Ideas' magazine and planning ahead with my meals. You can buy bulk things and use them all without any waste by selecting certain meals. Also, it gives variety to the normal mundane meals that are usually served. It gives all sorts of food ideas from meals to party planning to sweets.
---
3. FREE Printable Menu Planner - as used by Penny Wise!
There are all kinds of menu planners available - you can make up one of your own or find one on the Internet. Be aware that not all of these are free though! While some of the menu planning sites look fantastic, you can expect to spend anywhere from $30 to $100 a year for the privilege of using them. All you really need is to print out our Simple Savings Menu Planner, and it's 100% free! This easy to use planner was created by our resident blogger Penny Wise and is our version of the same one she uses. Penny describes below how menu planning has saved her sanity and slashed her grocery bill and demonstrates how she goes about filling in her menu plan - you can download your own copy here to get started!
Menu planning miracles
I have been menu planning now for almost six months and would never go back to the way I was before! Meal planning has transformed my kitchen into an organised place where all kinds of delicious aromas waft about and mouth-watering meals miraculously appear with minimum stress and fuss. Even better, they arrive on the table with little or no impact to my bank balance. I can't believe how much I have saved on our food bill and our family is eating better than we have for a long time. All it takes is a piece of paper stuck to my fridge!
I never thought I would be the kind of person to follow a cooking regime like this, but the results are so startling that I am a total convert. I never enjoyed cooking; I just saw it as an unpleasant chore. My recipe books had been sitting forlornly for months as I only ever seemed to do enough to get by and never tried anything new any more. After reading all the ideas from the Vault, I drew up a menu plan, dusted off one of my recipe books and straight away couldn't believe how quick and easy it was to fill up my piece of paper. Here's how I do it:
Step 1. Choose your recipes. Consult your recipe books, go online, whatever your preferred method is. When you find one you like, pick a day on your planner and write it down. I find that just going through my recipe book automatically gives me a balanced menu for the week, by the time I have chosen meals from the meat, poultry, fish and vegetable sections. I write the book title and page number next to the recipe for each day; it makes them easier to find when the time comes to cook. While you're doing this, bear in mind what your commitments are for the week - for example I always choose a crock-pot recipe for Wednesdays when the kids have rugby training and we arrive home later than usual. As the family only eats together for our evening meal, I didn't worry about planning breakfast or lunch as some menu planners suggest, but you'll see there is an extra column under the last day for baking - to remind me to actually do some! I choose one biscuit recipe and one cake or muffin recipe to make per week and this gives us enough for the week's lunches and afternoon teas. This week's baking alone has saved me a small fortune on lunchbox fillers.
Step 2. Make your shopping list. While you're filling in your planner, take note of the recipe ingredients and write down any you do not already have. By the time you have finished, you have your ready made shopping list for the week. I plan my menu on Sunday, buy everything on my shopping list on Monday and I'm done - no need to set foot in a supermarket for the rest of the week because I know I have everything I need for our meals. How easy is that?
Step 3. Put it up! All you have to do now is put your menu planner in a prominent place and remember to check it each day. My planner is on my fridge. I look at it each morning and go straight to the freezer to take out any meat that needs defrosting and I am organised, because I know exactly what I am doing for dinner and how long it will take. It really is that easy!
We eat consistently on time because I'm not flapping around trying to think what to cook and throwing any old thing together. I'm enjoying cooking new things and the family is enjoying eating them. Because the meals are balanced, it's much easier to adapt them to suit everyone's preferences and we are all eating far more healthily. I know exactly what food I need from week to week, I don't need to make any mercy dashes to the local shop and it has also helped me to organise my pantry.
Of course you can use any recipes you like for your menu planner - only you know what your family will eat! Most of my menu plans are made using Destitute Gourmet recipe books, whose recipes are featured regularly in Simple Savings. Her 'Stunning Food from Small Change' is a fantastic way to start menu planning. The recipes are simple, but taste wonderful. They look as if you have spent ages preparing them but they are so quick! The vast majority of ingredients used are items you already have in the pantry and she proudly uses Home Brand and generic ingredients. Best of all, her recipes always turn out perfectly. I haven't had a disaster yet! Sophie's recipes are varied enough that her books are all I use.
---
4. Destitute Gourmet Books
We have been trying for a few months to locate a supply of Destitute Gourmet books in Australia so we can send you all off to get your own copy. It has proven difficult. We didn't want to be a book retailer, but have resorted to ordering stock from the publisher to sell to you directly. Even this process has succumbed to delays, unexpected price rises and other woes. We hoped to be able to offer you some books in May's newsletter, and again this month, but have not been able to do it.
So... in the meantime, please register your interest using the form on our site. We need an idea of the number of books required so we can negotiate a sensible price with the publisher, so please let us know if you live in Australia and want Destitute Gourmet books. When we finally secure a reliable supply, we will get in touch with you and let you know how to order. We are only going to do this once. We do not want to be a book retailer. So if you plan to buy these books for Christmas presents, you need to think about it now. Let us know: here.
---
5. Penny's Blog: The $21 Challenge
This month, Penny along with 50 Simple Savers have been on a mission, to see if they can feed their entire family for $21 a week. To find out why, read on!
June 7 - I've got the power!
I apologise in advance for any spelling mistakes, I'm trying to type with gloves on! Jings, it's FREEZING! Makes this power saving lark a bit of a challenge I can tell you. Not that I mind not having a clothes dryer - my drying racks do the job very well (I have an 8 kg top loader and I can fit an entire load on one large rack and one small one). Another bonus is that the room always smells lovely while the clothes are drying! Well, normally it does - my nose is actually too cold to smell anything today. Anyway, freezing or not, my power saving efforts are paying off. I have never complained about our power bill; I've never thought it was unreasonably high for a family of four, but apparently there is sufficient room for improvement. I realised this a few months ago when our lovely power company gave us all a rebate (I can't remember why but it was much appreciated!) and while the average family I spoke to said they got about $200 credited back to their account, we got well over $500 back! I thought this was very impressive until they pointed out that the reason we got so much more is that our power bills must be far higher than theirs!
Judging by the hints in the Vault, it seems most Simple Savings members receive their power bills quarterly - ours are monthly. I don't mind - they get paid by direct debit and we receive a prompt payment discount of around $30 a month. Anyway, do you remember not so long ago I decided to empty our beer fridge and turn it off? Noel thought I was overreacting at the time, even when I pointed out the fact that it didn't seal properly and made puddles on the floor. Undeterred I continued and couldn't believe it when the power bill came the other day. Now, even though since we stopped using the fridge I have had to start putting the heaters on in the boys' rooms at night and running a dehumidifier, since I turned off the beer fridge, our power bill has gone from $294.22 for last month to $171.24 this month! A saving of over $120 - even though we're using more appliances for heating! You only have to read the Savings Story in the current Simple Savings newsletter to see how those old fridges can suck up the electricity - I think ours will be on the next trailer load to the dump!
It's amazing how much money you can save if you really put your mind to it and there is no better example I can think of at the moment than a Simple Savings member called Barb Kane. In an email which blew me away, Barb wrote to tell me how she recently took menu planning to a new extreme, using what she calls 'The $21 Challenge'. After her well-meaning husband returned home with a $20 note for her (considerably less than she had been expecting as she had asked him to get her some cash in order to go grocery shopping!) Barb asked him jokingly 'How am I supposed to feed the family with that?' She found another $1 coin in her pocket and decided to set herself a challenge to see how long she could make her $21 last. It wasn't easy, but with some planning, baking and careful shopping, Barb successfully managed to feed her family of four (including 17 year old twin boys!) for the entire week on her $21. What an inspiration! Barb was kind enough to share all the details of her week's menu and I promise all shall be revealed in due course. I couldn't wait to tell Maxine about Barb's achievement and she was blown away too, so we decided we're going to have a crack at it too! Yes, next Monday we will be doing our own week-long $21 Challenge, how exciting! If anyone else is game enough to give it a go email me and I will fill you in on how Barb did it. Let's start a Simple Savings trend!
Penny's Blog is a special treat for Vault members and is updated a couple of times a week. You can drop Penny a line here - she loves to hear from other members!
If you are a Savings Vault member, you can read the discussion forum thread about the $21 challenge here.
---
6. Homeopathy Corner: Immunisation Part 3
When Fran first told me about immunising children homeopathically, I was very skeptical. Even though I had seen the remedies do amazing things for my family. I had to wonder; if Homeoprophylaxis (HP) is all Fran says it is, why doesn't the government support it? HP is so cheap the government would save themselves untold millions of dollars each year by switching from vaccines to HP.
This month, Fran will explain to us why you have probably never heard of HP before finding it in this newsletter. It is a very interesting read. It is also a very delicate read. This is a very sensitive and important topic. We are not attacking vaccines nor recommending a particular course of action. What we are doing is asking the powers that be to re-examine what they are doing with an open mind. Immunisation is a vitally important topic, and we must explore all the options to ensure that we are taking the best possible care of our children.
To read Fran's article go to: http://homeopathyplus.com.au/hp/homeoprophylaxis-2.html
---
7. From Last Month: Horsey Help and Gas Heating Alternatives
Last month Erika Stenhouse asked:
"My daughter and I are crazy about horses and dream of having our own one day. Being a single parent is tough enough on finances as it is, so affording a horse and maintaining its upkeep is out of the question. Our love of horses is a close bond that I share with my daughter and it feels like I am continually disappointing her that we are unable to have one in our life. Are there any less expensive ways to buy and look after a horse? Does anyone have any suggestions?"
Wow - what a massive response we have had to this request! Just goes to show our savvy members can find ways to save money on just about everything. We are unable to print every reply due to the sheer volume, but have included some helpful ideas below:
Share the costs
A great way to save money on the costs of buying and keeping a horse is to find another family or person in the same situation and share the expenses. An older horse can be bought fairly cheap at farmers' auctions and if you do not have the space to keep a horse yourselves, you can search around for cheap agistment (horse yard at someone's house). This worked very well for friends of mine, who bought 'a third' of a horse. This saved them a lot of money as they could still ride her every weekend but only had to pay for her food every three weeks.
Offer agistment or think of clever alternatives
If you have a sizeable/suitable area to house a horse but cannot afford to buy one of your own, think about offering agistment. People will happily pay to keep a horse at your place, and if you get the right person they will let you help out in the care of it and maybe even allow some riding lessons.
My young daughter is horse-mad and while she is unable to have her own horse, we do try and make up for it in other ways. For example, she loves to write stories about horses - she says that even though she can't have one, at least she can write about having as many as she wants.
She also collects Schleich horses - which are nowhere near the real thing but still give her a lot of enjoyment. Plus there is nothing to stop her from saving up her pocket money to buy a horse of her own one day when she is older! While this may never come about, it at least gives her some hope and inspires her to earn some pocket money.
Volunteer and be rewarded
If you would like to own a horse of your own but are limited by costs, think about volunteering for the local RDA (Riding for the Disabled) or similar in your area. They are always seeking volunteers and usually allow the use of the horses to ride as a reward for your time. This will also allow the potential rider to ascertain if horses really are 'their thing' as they are very time consuming, but also very rewarding!
Help out and ride for free
If you love horses but are not able to keep one of your own, ask around and see if you can find someone who keeps a few horses or stalls them for other people. Perhaps you could offer to help out on the weekends feeding and mucking out the stables in exchange for a couple of hours riding. This way, you get to indulge in your favourite hobby without the expense!
Foster horse program
If buying your own horse is not an option, you can foster or adopt a horse through (home.iprimus.com.au/meganmm/horses.htm) or (www.horserescue.com.au). I believe fostering is free but you would need to pay for the upkeep. Because they come from variable backgrounds fostered horses often aren't able to be ridden or may have special needs, but it is still a wonderful way to indulge in a love of horses!
Caring for older horses and ponies
Buying and caring for a horse needn't be expensive. Many people are willing to give older ponies and horses away to loving homes. Keep an eye out in local newspapers for people wanting to re-home their horse, or place an ad yourself to let people know you are looking and willing to take on an aged horse, or one that is sitting in a paddock doing nothing. This may result in a free lease or you may even be lucky enough to be given one!
Caring for horses can be expensive, but if you get the farrier in once, watch what he does and purchase the necessary equipment, you should be able to care for the horse's hooves yourself. It might take you a little longer than the farrier, but there's no rush and it's worth it to make a big saving! You don't need to have first class tack either; just keep an eye out for clearance sales to pick up what you need very cheaply.
Adopt or volunteer to help neglected horses
Indulge your love of horses for free by becoming a Horse Rescue volunteer! If you live near or are willing to drive to the Hawkesbury district in NSW there is a fantastic not-for-profit organisation called Horse Rescue. They work in conjunction with the RSPCA and similar organisations to look after neglected horses. You can actually volunteer there and you will get a lot of interaction with horses. I was a weekend volunteer a few years back and the morning was spent helping generally with everything, and from lunch on we had a horse specially assigned to us to help bring back to health and train. It was such a rewarding thing to do, and you get to spend time with and learn about horses. Horse Rescue is on Kurmond Rd at Freeman Reach and you will need to call to organise becoming a volunteer. More information is available at (www.horserescue.com.au)
Miniature breeds are cheaper
A less expensive option to buying a horse is to consider getting a miniature breed. If you have a reasonable sized back yard, a pet miniature horse can set you back anywhere from $300 up depending on where you get it. You can also find them at sales or rescue organisations for cheaper than that.
Keeping a miniature horse in your back yard is relatively cheap compared to other breeds. If you have a little stall to house it at night and can section the back yard to stop all the grass being eaten at once, you can usually keep a horse there adequately for months before having to buy any horse feed. A miniature eats less than a big horse and costs less to maintain but gives back just the same amount of affection!
Advertise and ride for free
Horse riding is an enjoyable hobby but can be expensive, however there are ways that you can greatly reduce the cost of owning your own horse.
Try asking around your local area to see if it is possible to 'borrow' a horse. I grew up around horses and my family would often loan a pony to a family in our town - no rent and no strings attached, apart from a commitment to taking reasonable care for the pony. If you can already ride, try advertising locally, offering to exercise ponies/horses - or care for them free of charge. Often, in larger towns and cities, people require someone to feed or exercise a horse during the week, so it is well worth asking around.
Free lease horses
If you cannot afford to buy a horse, it is possible to lease one for free. Free-lease horses are pets that the owner has outgrown but can't bear to part with, the horse is basically yours without the huge purchase price, you just need to pay for the upkeep of it. A good reference site is (www.petlink.com.au) which has horses for free lease, or look in the classifieds, even ask at the local saddlery. Try negotiating with an agistment place, for a decrease in your horse's weekly fees; some places like this will let you work off your fees or at least part of them. You may have to clean out a few boxes and feed a few extra horses but it is great fun and will ultimately cost you less!
If you would like to view more great tips for horses go to the Savings Vault and look under Pets -> Horses
We also had a second help request last month from Helen Muscat:
"I was wondering if anyone can offer suggestions of a cheaper alternative to gas heating? When we had natural gas installed many years ago, the standing charge was $4.00 a quarter but now it is $39.70 each bill and I resent paying that much for nothing on three of my bills, as that means I am paying almost $120 a year just to have gas connected before I use any! (We only have gas for heating) I have investigated cutting it off each year after winter and reconnecting but there is no saving in that and a loss of convenience. Are there any companies that offer one standing charge for a dual gas / electricity bill?"
The responses we have received for Helen show that there are several options available - the key is to shop around, do some research and see which is the best alternative for your individual situation. Here are some great examples to get started!
Solar heating alternative to gas
We use solar heating as a cheaper alternative to gas. Initially the setup is a little more expensive; however, if you install it during winter it is a little cheaper. When there is no sun (or lack of it), you can switch on an electric device that will heat the water using electricity, so you will never have a lack of hot water! It does mean that your electricity bill is slightly higher during winter, but if you switch it on during the night, the water will be warm in the morning and the electricity price is cheaper!
Consult a gas specialist
If you are finding gas heating to be costly, talk to your gas company to find out if they can put you onto a more suitable billing system. Otherwise, consult a gas specialist and see whether you can use bottled gas rather than mainline. Check out different gas companies and see what sort of deals they can offer.
I am on bottled gas (because there is no mains gas where I live), provided and serviced by Energex. When I first came, they insisted on coming every three months to refill my bottle and charge us a minimum fee which was about three times the amount of gas I used! However, another gas company had a different system where they only came and refilled at my request. They can tell you how to check the level in the bottle. This helps keep charges as low as possible.
Fireplace alternative to gas
If you have a fireplace, you can make huge savings on your gas heating bill by burning wood instead. Years ago a friend of mine lived in a housing commission house in a very cold area. She was on a pension and the gas bill was getting to her. Her house still had the fireplace in it, so she asked the housing authorities to disconnect the gas line. A friend of hers on a rural block supplied her with enough timber for the whole winter for the same cost of the gas she had been paying per quarter - she was delighted with the saving!
User pays system with Elgas
It is possible to save money on gas by switching to Elgas (or similar). You would need to enquire first if any appliances would need their jets changed over. Under this system you have a connection installed for a one-off fee and from then on you just use bottled gas and pay for what you use. Further information is available at their site: (http://www.elgas.com.au/home/index.htm.)
LPG bottles cheaper than natural gas
You can save on gas heating costs by getting your natural piped gas cut off and purchasing LPG bottles instead; this way you only pay for what you use. Our heater, stove and hot water are all run off LPG bottles and it is just the same as piped gas. We buy ours through our electric company, so it is well worth ringing around for some quotes to make a saving.
If you are looking for more ways to save with gas or heating in these cooler months go to the Savings Vault under House -> Electricity and Gas
---
8. This Month's Help Request: Creative Home Gymnastics
This month Tania Rodrigues has asked:
"My four year old does gymnastics and loves it. He practises some things at home like the rolls and positions, but I would love to set up some equipment to widen the range of what he can do. Does anyone have any ideas of how I can create inexpensive and fun equipment? I will also need an idea on how I can create a soft landing!"
If you have any creative ideas how Tania can set up a fun gymnasium at home without breaking the bank, send your ideas to us here: www.simplesavings.com.au/donatehints
---
9. SAVINGS STORY: Home Show Discounts and Self Sufficient Household Saves Thousands
Home Show Discounts
Final day shopping saved us hundreds of dollars on appliances at the Brisbane Home Show! In March this year, I went along to the annual Home Show with my husband. It was our first visit to the show, which happened to fall on the last day - more down to good luck than planning. We were on the lookout for a new washing machine as our old top loader washing machine was clearly falling apart - wrecking the clothes and costing us lots in water bills. We were dreaming about a new 'water wise' front loader and just wanted to check out the market.
We found a friendly but tired sales assistant in the Betta Electrical stall and told her this was our first Home Show. She said we were clever to pick the afternoon of the last day as they were really dropping prices to avoid trucking them back to the showrooms and that perhaps we'd like to remember that again next year for other items.
It sounded suspiciously like the usual 'sales spiel' but the price was indeed very low from our limited price knowledge. When we checked the price against another electrical store at the Home Show, the same model was priced at $100 dearer! Our ideal washing machine was a genuine $200 below shop price. Guess who's saving up to stalk the Home Show and other stores in March 2007 for a new TV and a garden shed?
PS: Some companies offer Home Show discounts and specials, even if you don't buy at the Show, but purchase in-store within a certain period of time. Always ask for discounts in March!
Self Sufficient Household Saves Thousands
I have saved hundreds of dollars, and will save thousands more, by making the decision to run our household as self sufficiently as possible.
The main area I have learned to save in is food. I have chickens, and always have enough food for them to last for six months. This means plenty of eggs. I found a local supplier of organic wheat, so I bought my own hand mill, and mill my own flour. The kids love it! It's so much better for us than bought flour, as the wheat lasts forever, but once ground, it has a poor shelf life in supermarkets. I also now grow wheatgrass and have a hand juicer for it, which means plenty of green goodness. It just makes more sense to hand produce our food and eat natural things. It's amazing how we automatically buy electrical appliances, which cost money and inevitably break and need to be replaced, but not for us any more. It's fun, and a little eccentric to be doing things ourselves, but we're all pretty into it.
I find great specials on legumes in my local supermarket, as they have a low turnover of these dried foods, and I can store several months' worth in a big plastic box I also found on special. My family and friends were happy to give me seeds for growing vegies, and I recently found an old bread tray on which I plan to line and dry our own food on the roof (you need the food to dry at 50 degrees Celsius or higher for good drying). Fruit puree makes great dried 'roll-ups' which can be kept in plastic bags in the pantry. I have also arranged to get several crates of fruit from my local fruiterer to make marmalades and preserves.
I have found heaps of sites on Google on the subject of self sufficient living. By putting things in place to be able to run without external food sources and power, we find ourselves eating more wholesome foods and spend much less on each and every meal, plus the kids are entertained with helping and learning more life skills. There are some things (such as the grain mill) which are an initial outlay, but they will pay for themselves in several months and, as we are doing more things manually, there is no need for costly exercising memberships or apparatus. All in all, a much healthier and happier way to live!