Printable Forms from the Book
The following PDF files are copies of the various pages in The $21 Challenge which you will need to write on. Download them and print as many copies as you need for your Challenge week.
---
Bulk biscuits recipe from page 176
For the full list of variations to the Bulk Biscuits recipe, see this page.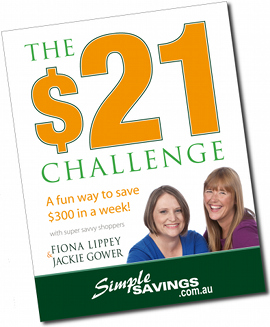 ISBN: 978-0-9806533-0-4 (Aust)
978-0-9806533-1-1 (NZ)
Free Sample Chapters