Lupi Lu - We love YOU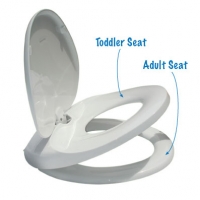 Avoid wiping 2500 potties per year
Don't let toilet training drive you potty!
Avoid cleaning out 2500 potties per year with LupiLu.
Save money on nappies due to quick and easy transition to toilet training
Give your kids the independence they crave
Lets your toddlers go to the toilet 'like a grown-up'!
Little seats for little bums!
To find out more, read below:
The Lupi Lu was number 5 in our list of the best and simplest money saving products in Australia. Click here to read the full list.
Lupi Lu- we love youuuu!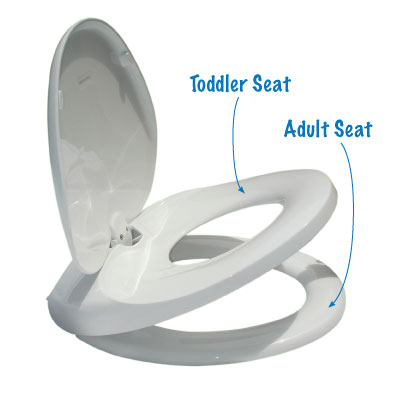 Do you LOVE changing nappies?
Er, probably not. Let's face it – changing nappies is not a job any parent relishes! None of us want our little cherubs to grow up too fast, but getting them toilet trained is one milestone we are all keen to tick off the list of childhood achievements. The sooner, the better!
Does potty training drive you potty?
Parents are quick to celebrate when their little ones first start using the potty. But is potty training all it's cracked up to be? OK, so you no longer have the expense of buying nappies, which is great. But instead of changing nappies every few hours, you now spend almost as much time cleaning and wiping the potty as you did changing nappies! Where's the freedom in that?
Get the kids out of nappies sooner AND bypass the potty!
The sooner you get your children out of nappies, the sooner you can save yourself $80 a month in disposable nappies and wipes. Fantastic! But wouldn't it be nice if you could also avoid having to wash and wipe up to 2500 potties a year? Think of the time you would save if you could simply bypass that awkward, in-between 'mobile mini toilet' step and just graduate straight to a regular toilet. The brilliant news is, you can! All you need is to turn your plain, ordinary loo into a Lupi Lu!
As a mum of four, Fiona knows a LOT about toilet training. She explains how she came across the Lupi Lu and why she wouldn't be without it in her household:
"For years I dreamed of the perfect toilet training product. Like many parents I felt cheated when I started potty training my first son. With all the constant cleaning and wiping out the potty, I felt I had gained no more free time at all! I felt there had to be a better, easier way so I tried every method available. Several potties, a toilet ring and even bought a toddler step toilet for $79.95. But they were all hard to clean, ugly and hard to use.
"Fast forward eight years, four children and four potties later. It was time for my youngest to start toilet training. I decided there HAD to be something better by now. I didn't want to have to spend another two years constantly cleaning and drying potties. This child was going to use the toilet properly. So I took to Google and found the perfect solution – a Lupi Lu!"
Lupi Lu - the product Fiona had always dreamed of!
At last, an easy to clean, easy to use, easy to install, time saving way for her toddler to go to the toilet! The freedom Fiona had always dreamed of had finally arrived. The days of daytime nappies and cleaning potties had ended. There was much cheering and shouting of HOORAH!
How does it work?
The Lupi Lu is a double hinged, soft close, dual toilet seat that even looks good on your toilet. Now that is a sentence I never thought I would have to write but it really does! It is modern, stylish and perfect for toddlers and adult bottoms. These pictures should explain it all. It is pure genius!

It is safe for little fingers.
It even has beautiful soft-close hinges so little fingers will not get squished and they can operate the toilet themselves. If you watch the video below, make sure you take note of how slowly the lid closes. This is important because this has been on the market for a few years now and there are several copies around. If you are after a copy make sure it closes very slowly or your child may end up scared of the toilet.
Think of it from your toddler's point of view...
So often when people design products for children they do it from an adult's perspective instead of thinking like a child.
When you are a child all you want to do is be like and copy the people around you. You want to eat like them, dress like them and most of all go to the toilet like them. And, unless your child has seen adults regularly going to the potty in the corner then your child is not going to want to use a potty. After all, you have spent several years unconcsiously teaching them to use the toilet.
Lupi Lu gives them the independence they crave.
Little kids, especially two-year-olds want control. They want to be able to do things themselves and giving them that control doesn't just stop tantrums, it helps them build their self esteem and confidence. The Lupi Lu is perfect for that. All you need to do is place a small el cheapo step stool near your toilet and your two-year-old can take their own pants down, operate the seat and climb up there themselves. Some even manage to wipe their own tiny little bottoms. It is so cute!
It's ready to go when THEY are ready to go.
By having the Lupi Lu seat always ready to go, at the first sign of toddler interest in going to the toilet like a big kid, you can take advantage of the situation and get started. This window of opportunity is so easily missed – but the Lupi Lu seat made it so easy!"
The Lupi Lu saved us two YEARS' worth of nappies.
"We saved around a year's worth of nappies. Based on a cost of $0.50c for the average nappy, changed about five times a day – that is a saving of around $900 a year. And that is just an average nappy. If you are using pull-ups, some up to $1.20 each, that is a saving of around $2160 a year!"
Lupi Lu is the best seat in the house!
"I love the Lupi Lu because I'm not cleaning the potty seven to eight times a day – meaning it saves me cleaning 2500 potties over a year! And I love the fact that there are no accidental spillages that come with cleaning, moving and handling normal potties. That means more time for me!
"I love it because it is well manufactured and made from strong polypropylene and has a high quality finish. It hasn't scratched, faded or become brittle.
"I love it because when I do have to clean it, it is as simple as cleaning a normal toilet seat. There are no handles or fancy mouldings that make cleaning awkward or difficult.
"I love it because it has gentle soft-close hinges. The lid doesn't slam itself shut on little fingers. It lowers itself so gently it needs sound effects!
"And I love it, because I have been waiting eight years for this product."
Are there any downsides to the Lupi Lu?
We have been testing it in our home for a full year. It has been hard wearing and doesn't have any scratches. The only parts which have shown signs of wear are the soft-close hinges. When we first got the Lupi Lu the lid closed so slowly, it looked magical. So much so, that we used to go in there and close the lid again and again just to watch it! Unfortunately, it seems we have broken the soft-close hinges and the lid comes down much faster now but is still gentle enough that no one gets hurt.
If you would like to try one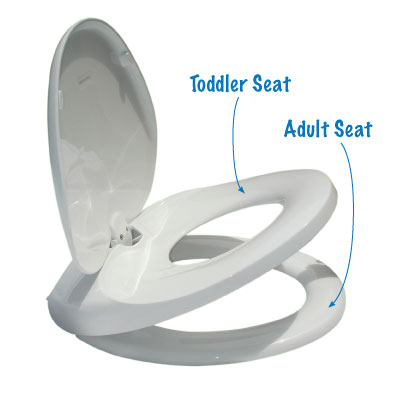 If you would like a Lupi Lu toilet seat, they cost $80 + postage. Or, if you are a Simple Savings Vault member, you can buy one for $75 + postage.
The prices are:-

$80 + postage for non-members
$75 + postage for Simple Savings members
The price you will be charged is $80.00.
Any further questions?
As you can see, I am a big fan of the Lupi Lu! But just in case there is anything I have missed, here are some frequently asked questions from the manufacturer's website.
Will the Lupi Lu fit my toilet?
The Lupi Lu has been made to fit any standard Australian toilet.
Toilet pans have two holes for securing the toilet seat. In most toilets these holes are 150-156mm apart. The fixing bolts on the Lupi Lu run along a channel that allows them to be adjusted to fit holes ranging from 125mm up to 170mm apart.
You will also require a space of at least 70mm between the holes in your toilet pan and your cistern. This is to allow the toilet seat sufficient space to rest against the cistern when lifted. If the gap is any smaller than this, the toilet seat lid may not stay up.
Note: The fixing bolts are offset and can be turned in four different directions to ensure the best possible fit to your toilet.
Please refer to the spec drawing for detailed dimensions.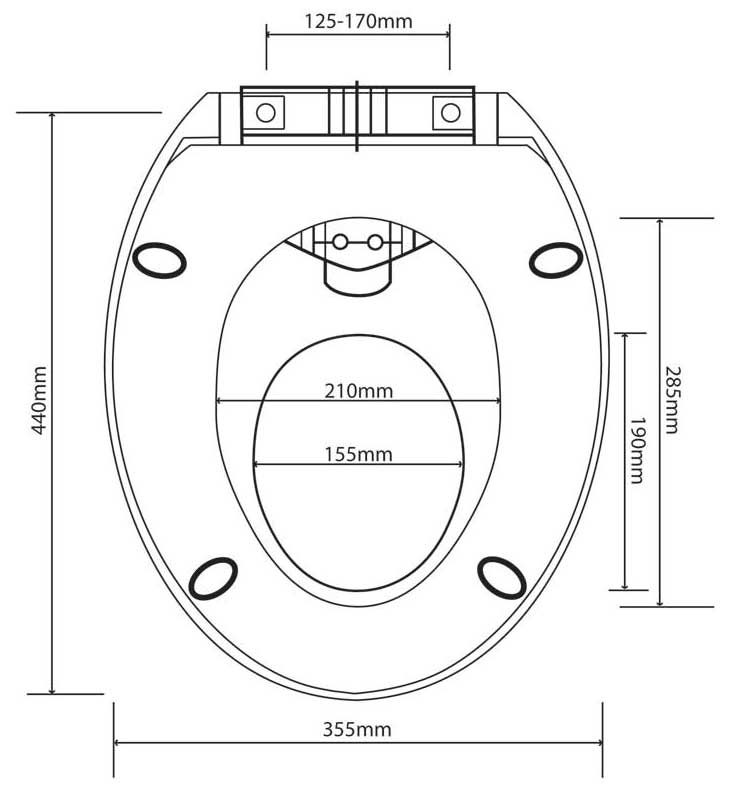 How do I install the Lupi Lu?
The manufacturers have made a great video showing us what to do to attach the Lupi Lu to your True Blue loo (Dr Seuss, eat your heart out!). Here it is:

1) Simply unscrew your existing toilet seat.
2) Remove the Lupi Lu from its box and insert the supplied bolts into the the tabs at each end of the fixing channel.
3) Place the Lupi Lu toilet seat down onto the toilet pan, ensuring the bolts go through the holes.
4) Place the supplied washer and nut on the bolt and tighten.
5) Fix the end caps onto the fixing channel.
PLEASE NOTE: Detailed instructions are included with the Lupi Lu.
Are all the hinges soft-close?
No. The soft-close hinge operates for the adult seat and the entire lid section (including the toddler seat). The smaller toddler lid has its own hinge which is not soft-close.
Does the Lupi Lu come with a warranty?
Yes, the Lupi Lu comes with a 12 month warranty against any manufacturing faults.
Renting or moving house, can I take the Lupi Lu with me?
The Lupi Lu can be easily removed if you need to move house. Just keep your old toilet seat when you remove it and screw it back onto the toilet pan once the Lupi Lu is removed.
If you have any more questions please send them in to us.
We will have fun answering them!
---
The price you will be charged is $80.00.